Was in Florida this week with the wife and I was able to get out fishing 1 afternoon with a local tarpon guide. After about 2.5 hours of fishing the cork went down and the battle was on. These fish have amazing power. After about 4 to 5 jumps.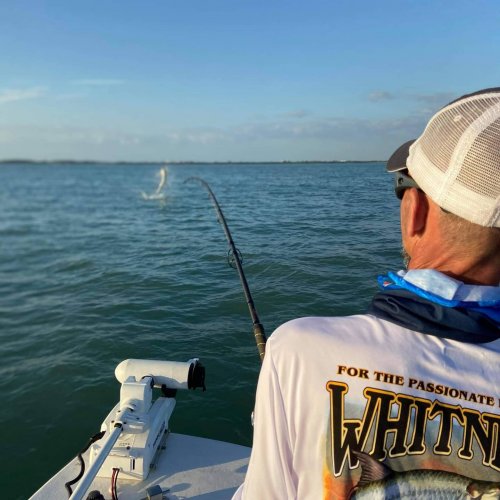 She than started to run. The battle was on. The fish and I battled it out around the boat multiple times. I would have her almost to the boat and she would make another run. After a hour with both the fish and I wore out she gave 1 last run and I was able to bring her in for a few picture and let her swim back to the ocean.
What a battle it was and I am so grateful to have the opportunity to catch a awesome fish.