Joined

Feb 3, 2011
Messages

3,263
Location
With it almost being the end of July I would think he should be about done growing, but he is still carrying a pretty big growth tip on the top of a few of his tines. Is he about done or is he going to grow a few more inches on the tines with the growth tips? His main beams still have quite a bit of mass at the front. I posted the pictures as thumbnails, you can click on them to see the full resolution pictures if you want.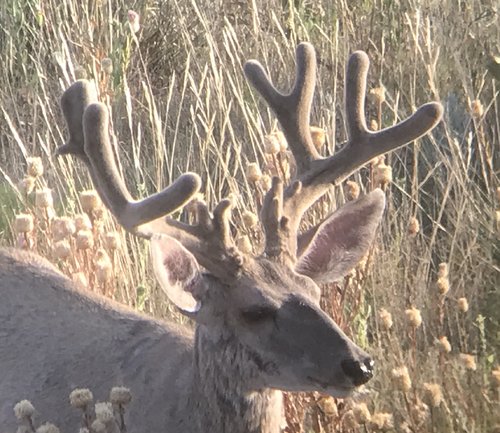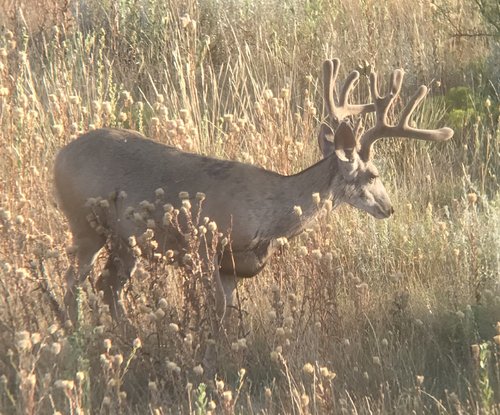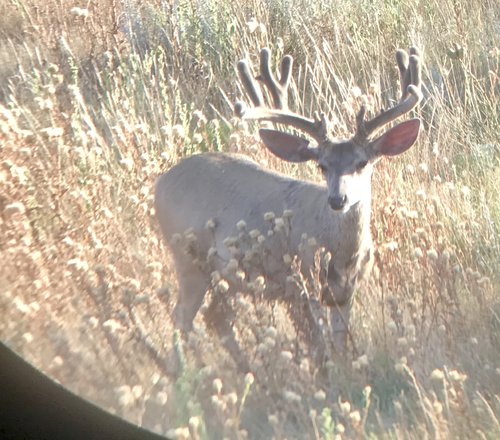 There were 4 out this morning.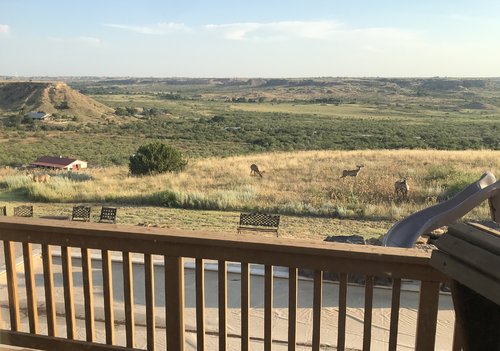 Was a little late to work this morning, they took almost 30 minutes to mozey past the house. The dog just sat on the back porch and watched them the entire time.