Joined

Oct 22, 2003
Messages

4,335
Location
Left work at 5:00 last night. I had gotten the boat hooked up and ready to at lunch. Was on the water fishing by 5:30. Hooked a number of small mouth bass and dink walleye when all of sudden one of my rods bent in half. I knew it was a decent sized pike.
It gave a decent fight and I finally got it in the boat. My wife snapped a quick pic and I attempted to release it.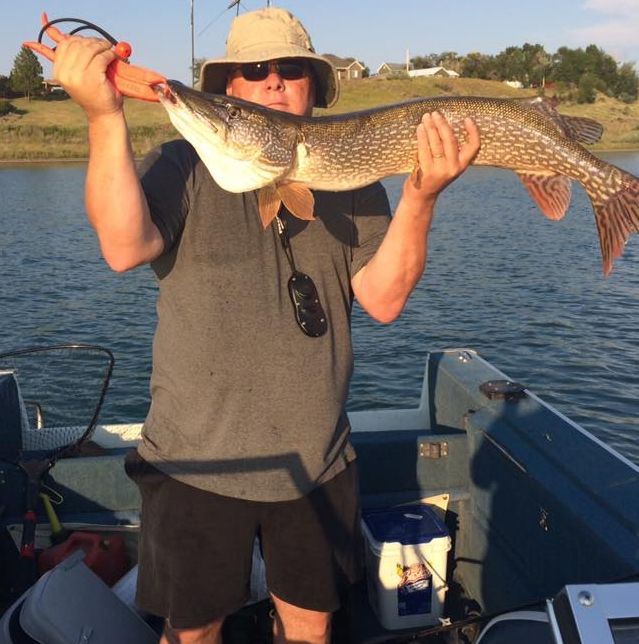 Well the pike just turned upside down and I tried in vane to revive it to no avail. So reluctantly I put it on a stringer and towed it around another couple of hours until just before dark.
Got to the fish cleaning station and this is what was in it's gullet.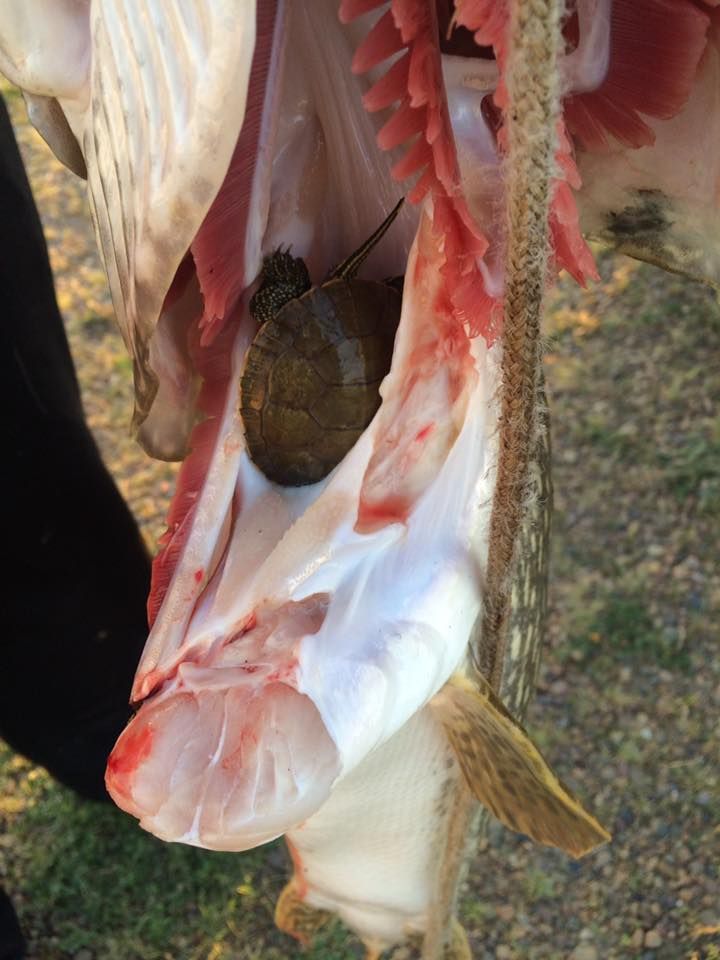 Never have seen that before. I have seen bull snakes, duckings, cisco, walleyes, etc but never a turtle.
Nemont
Last edited: