Joined

Jun 6, 2013
Messages

3,857
Location
With a General Elk Tag and a Whitetail B tag in my pocket, 2015 is over for me. Last weekend I cut my eye loading wood and I now have a corneal ulcer on my shooting eye. On the bright side I get to wear an eye patch and I have been the butt of pirate jokes from family and friends for the last few days..... Mix around some words and there's even a joke in that last sentence.....
I first shot a whitetail doe with my bow. It was my wife's first exposure to an archery kill and it was particularly graphic, though a quick death.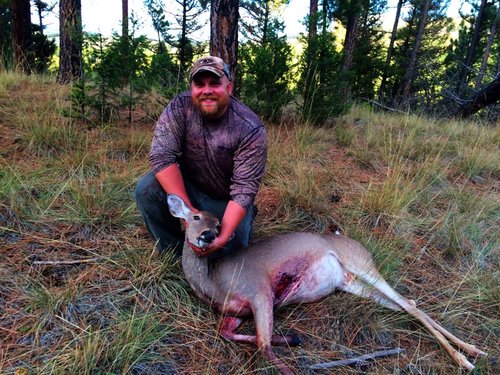 Followed that up with a pronghorn buck. He died on the wrong side of the river, so in my underwear I pursued and crossed the mighty Madison.It was cold.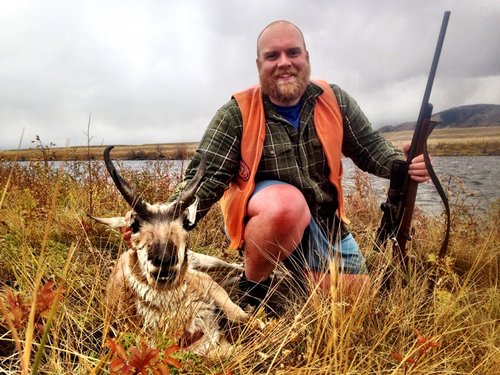 The rut brought this old mule deer outta the timber.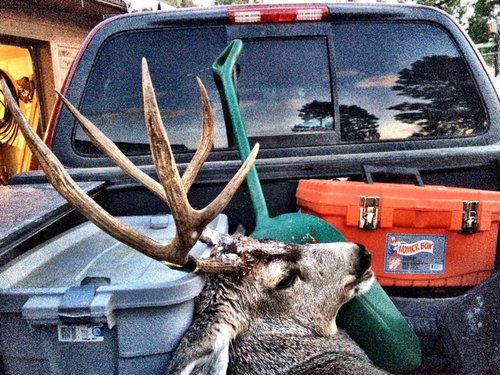 He was one of the largest bodied muleys I've killed.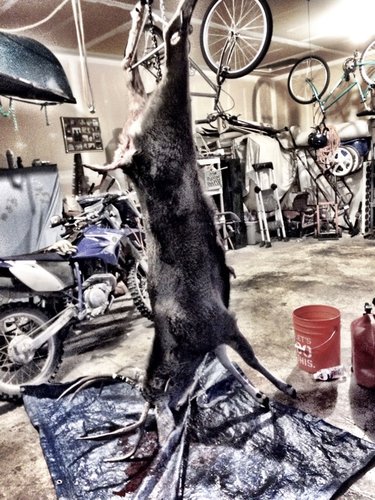 My favorite day this year was putting my cow tag on this elk. My wife and I climbed a favorite mountain of ours and spotted her in some thick timber at 50 yards. A quick offhand shot from the .308 and she was ours.
We steaked her out, but also made some burger and breakfast sausage.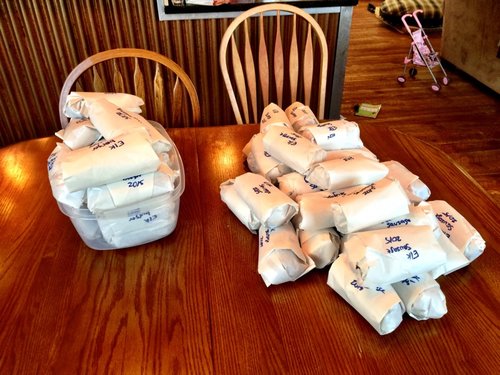 Last weekend on my last hunt before the eye incident, I went hunting with my brother, mom, and dad. Due to age and bad knees, Mom and dad can't go much more than a mile anymore, but they went and sat in the mouth of a gulch while my brother and I hiked a ridge toward them. This is both of them leaving the truck together while my brother and I waited for them to set up.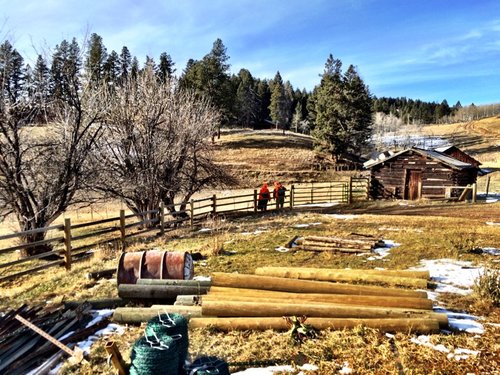 Knowing I was done for the year, tonight I made a cow elk roast and gave thanks to another great year in the finest country on earth.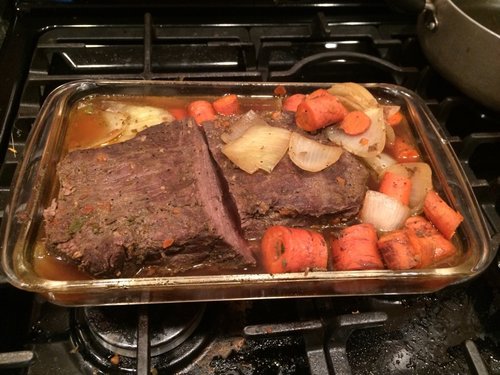 Last edited: