We finally made it down to Yellowstone Lake for our first trip of the season. Spring came early but we found too many other fun outings that kept us away from the Park. We had solid action during the two days we fished. We ended up smoking five lake trout and threw back nearly a dozen cutts.
Diane with one of the cutts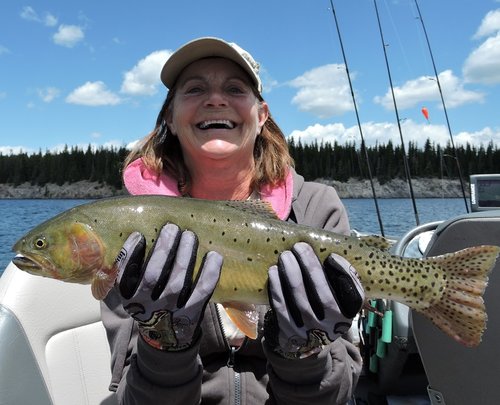 A laker for the smoker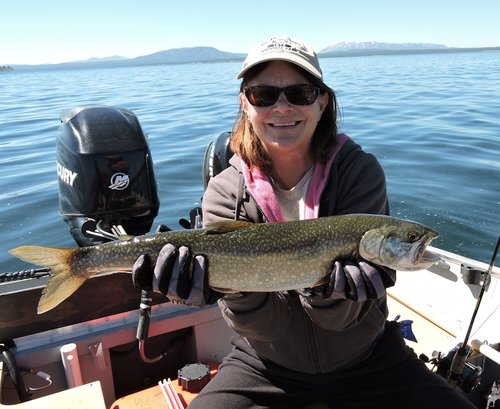 Cutt in net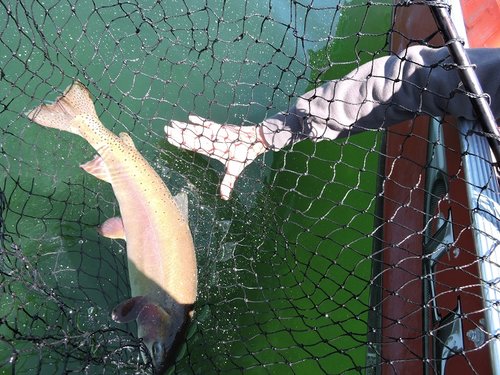 What Map with laker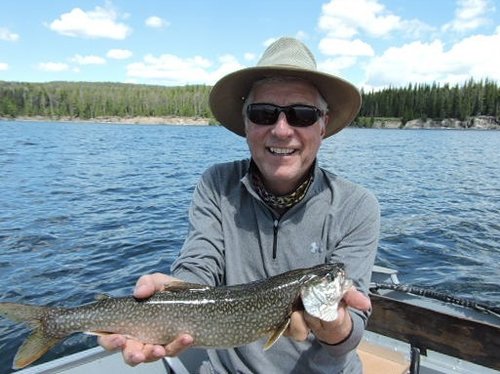 Cutt showing colors in sun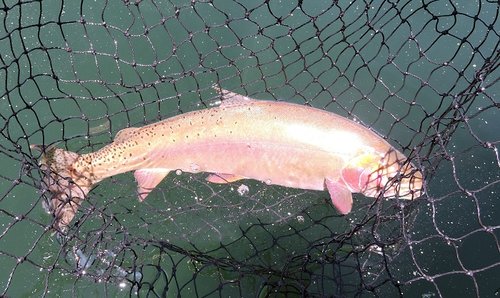 In the smoker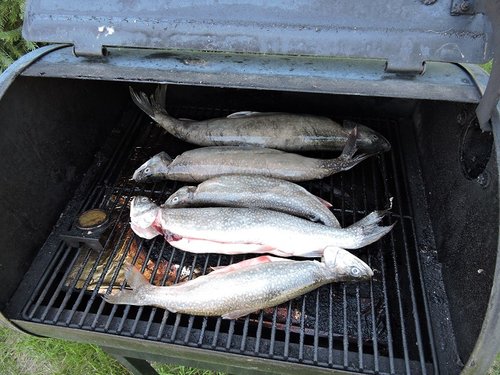 Grizz (I think) tracks on edge of lake one morning. Very near campground.