Joined

Nov 18, 2020
Messages

141
Location
We went to a NAVHDA training day this past weekend, second time for Ruby. If nothing else, these days are really good for her, being around so many new people/dogs. She is so unbelievably shy. We worked on heeling for a bit. She settled in with the easy lead pretty quickly, I was expecting a struggle. We added in a stop on a place board for some whoa practice at the same time. She started picking that up pretty quickly as well.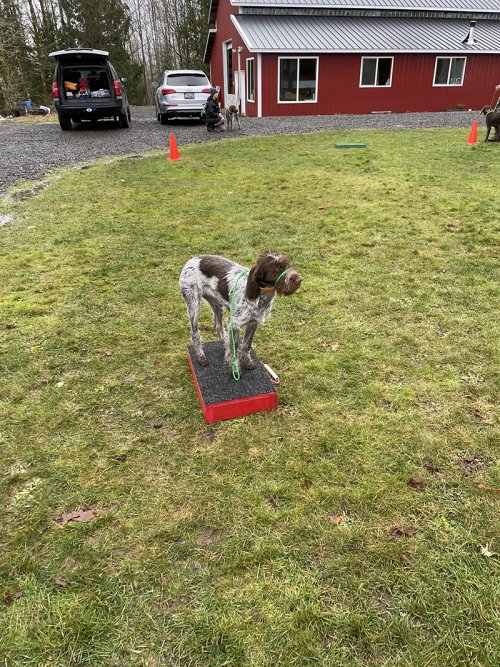 Later we did some tracking work. She struggled at first, but she found the dead dove eventually. A month ago at her first training day she tried working with a bird launcher and it spooked her pretty good. Yesterday when she found the dead dove she was reluctant to approach it as it lay there in the grass. Another volunteer helped me work with her and soon she was pulling at the leash to follow the guy as he drug the bird. She followed right to it and would pick it up and play with it. We also hand released some live birds for her to chase. At first she acted scared, and I realized that she was actually nervous about the stranger holding the bird and not the bird itself. So he gave them to me and stepped back. She quickly got excited about them and when I released, she chased them around the property. It was a relief to see the excitement grow in her from those few interactions. We're taking it slow and having lots of fun.
Waiting her turn to track, she sat on my foot and leaned against my leg.