Joined

Dec 22, 2000
Messages

2,329
Location
My youngest daughter and I got up early yesterday morning to try and call in a coyote or two. However, the coyotes wouldn't show us any love, so after a dry stand or two we decided to go fishing. My daughter is getting better and better all the time with her fishing abilities. She's really catching on as to how to properly dance the Jig Dance for trout. So while coyote hunting wasn't any good, jigging the dream for trout was great!
Well I had to get in on the action too. I mean after all someone has to coach her along by setting a good example.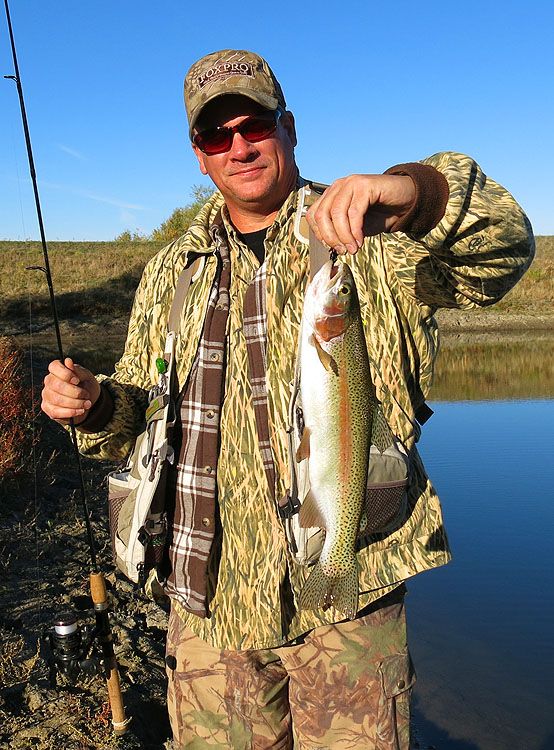 The pond we were fishing wasn't perzactly scenic, but a pretty fishing partner and cooperative fish made up for it.
I sure do like those Kit's Tackle marabou jigs. Even better, so do the trout. I can't tell you how many times I've been able to jig up a fish both on public water or private water when nobody else was catching anything. I'm kind'a glad a lot of folks don't use this technique all that often. I've been jigging the dream for trout for nearly 30 years now, and it just never ceases to amaze me at how well it works.