Joined

Aug 25, 2011
Messages

1,650
Location
Got Stephen his first red deer stag, not a huge animal, 8 points, but a great start.
He did a great shot off sticks at 175 yards, I heard the 'thump' of the .308 bullet, the stag fell backwards and it was job done.
The only thing we didn't like was the bullet performance, the ELD-X turned the inside to mush, not a nice thing to deal with!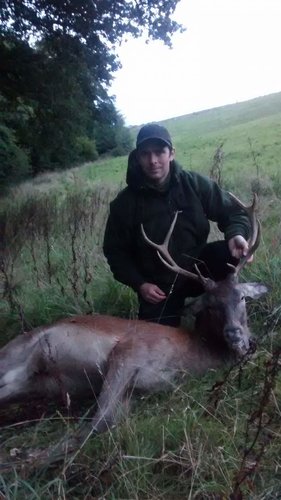 This was Russell's first Fallow buck, the .243 did the business, but Sod's law, it ran off, into a goyle and fell into a stream, Russ had pulled the shot a little and hit the liver, I quickly finished it off with a neck shot.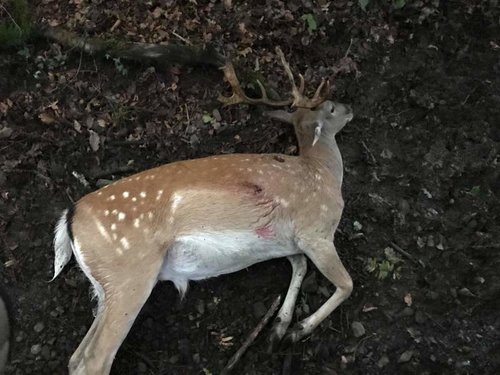 Borrowed my mate's tea urn!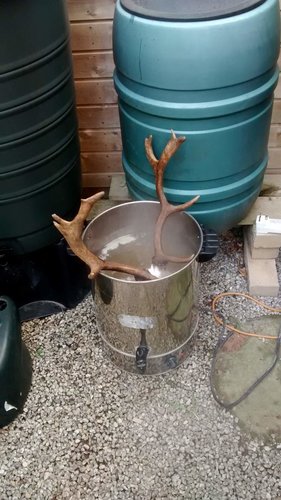 Last edited: