Administrator
Staff member
Joined

Dec 27, 2000
Messages

15,644
Location
Rolling right along here, I'm selling this Browning X-bolt Stainless Stalker in a .300 Win Mag. Browning discontinued this model of X-bolt a while back, but here are the specs at this link -
https://www.browning.com/products/firearms/rifles/x-bolt/discontinued/x-bolt-stainless-stalker.html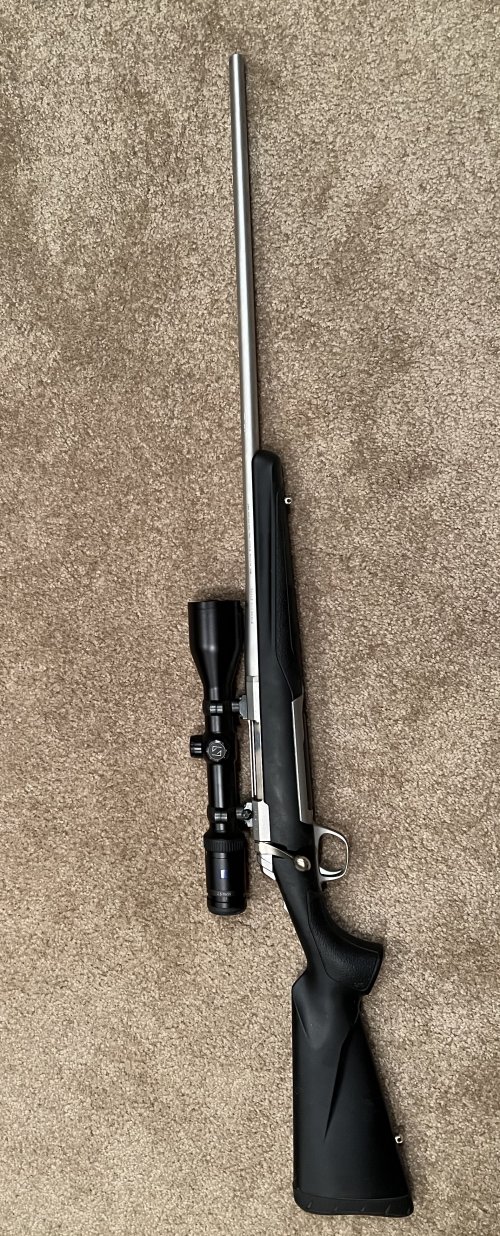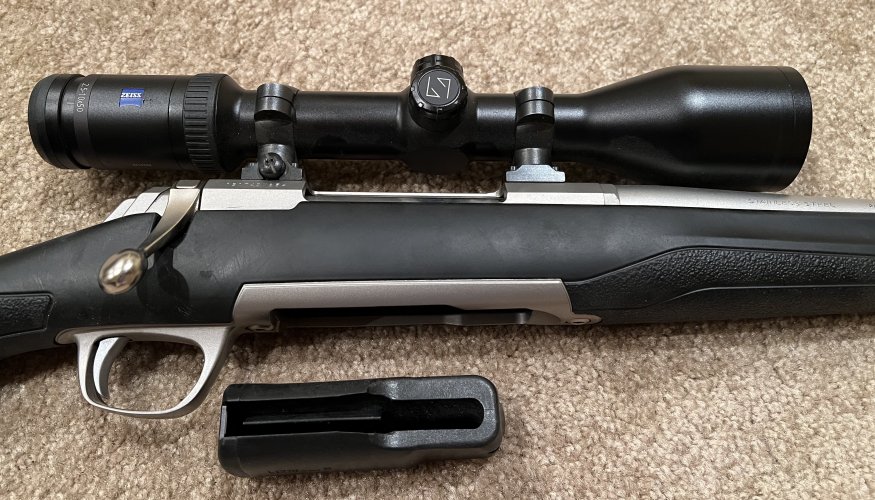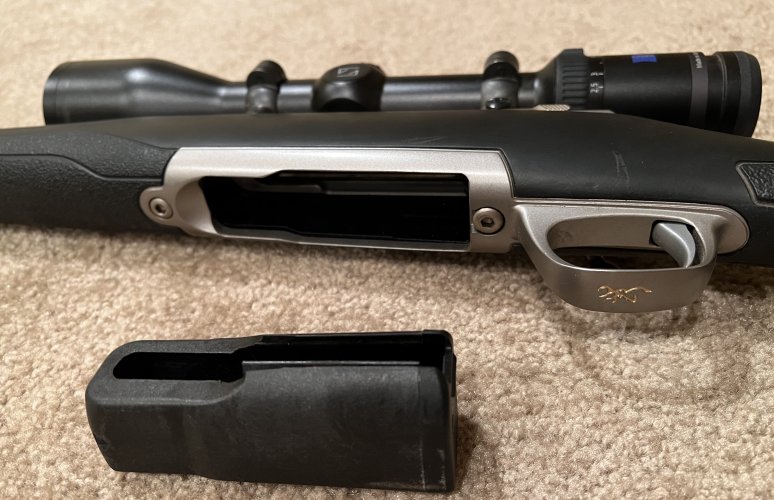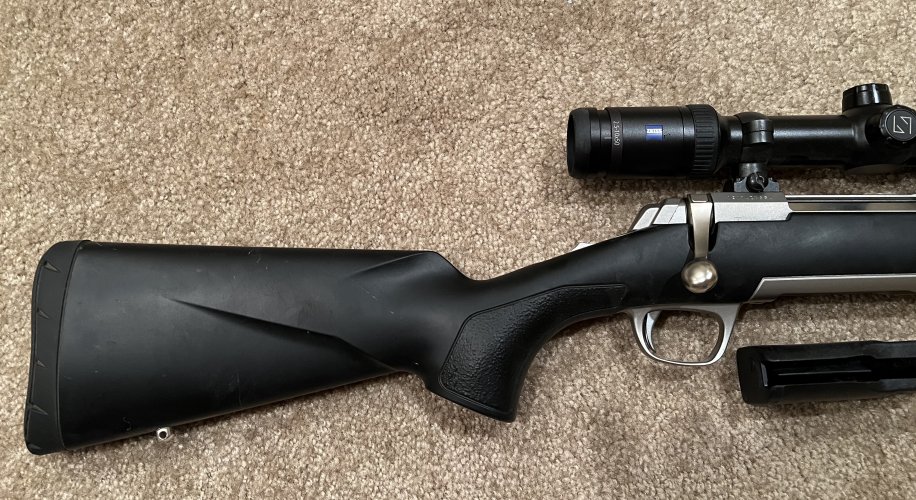 It comes with a Zeiss 2.5-10x50mm Victory HT scope. Zeiss discontinued this scope, but a quick search will give you the details. This is not the illuminated dot reticle. It was the Field & Stream 2012 scope of the year.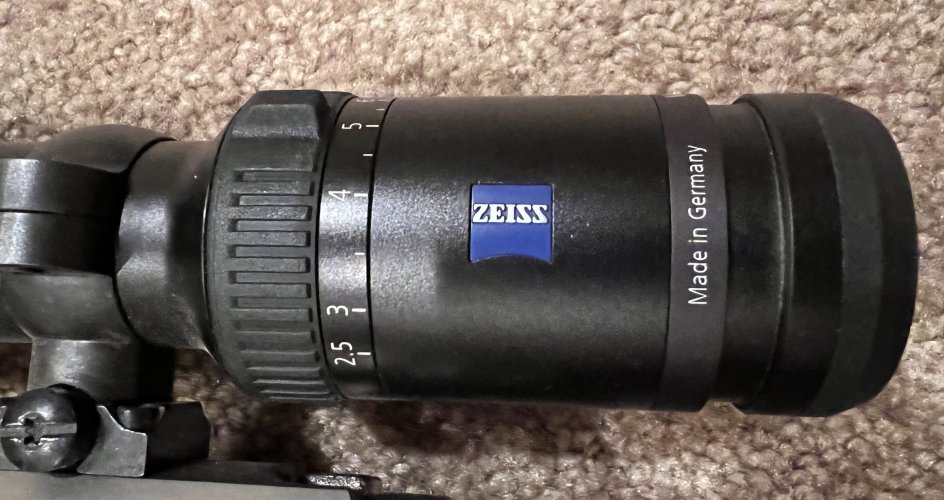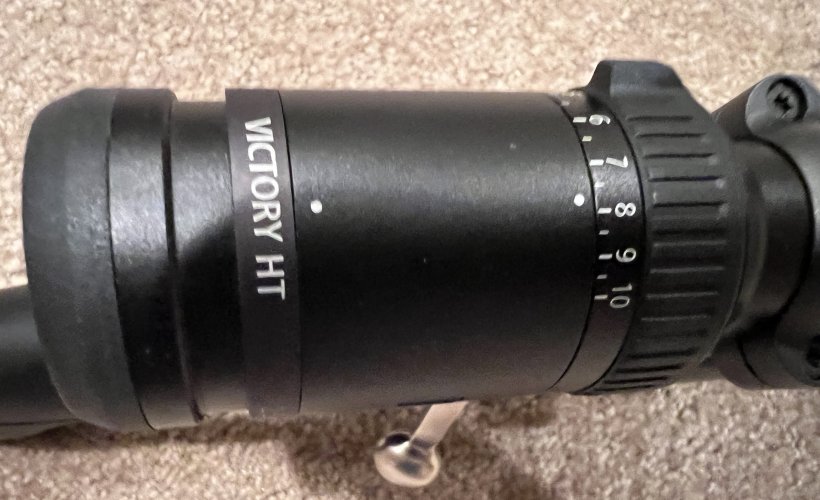 This was put together in 2012 and taken on three elk hunts. One shot fired on those hunts and one dead elk. It has been in my vault ever since.
At the time it was put together, the rifle retailed for $1,159 and the scope for $1,500. The assembled and mounted package goes to the first person who offers $1,100, plus whatever costs for FFL and shipping, if it needs to be shipped.
Last edited: