Joined

Jun 19, 2020
Messages

524
Location
Over the last 4 years I have gotten back into skiing after taking several years off. It all started with my oldest daughter coming home from school one day saying she wanted to learn to ski. So I obliged her. I took her and got her going, then I took her older brother and taught him, he has now turned into the black sheep of the family and started snowboarding because that what all of his friends do. After those 2 were going good I taught the two younger boys and finally last year I taught my 5 year old daughter. Now in a year or to I can teach my 3 year old and all the kids will be skiing.
Last spring I broke down and bought season passes to our local ski area for the whole family, if we go 5 times they more than pay for themselves. It has worked out great because my kids have switched to a 4 day school week and I can usually take Fridays off of work with no problems.
Yesterday we hit the slopes for an amazing day of skiing. We have received 29 inches of snow in the last 48 hours, the sun was out and it was a beautiful 30 degrees. The ski area wasn't too busy, you never had to wait more than 5 minutes to get on the lift and the snow was perfect. I'm looking forward to a good long winter skiing with my kids.
Here is the whole crew minus my oldest son who had a wrestling tournament this weekend.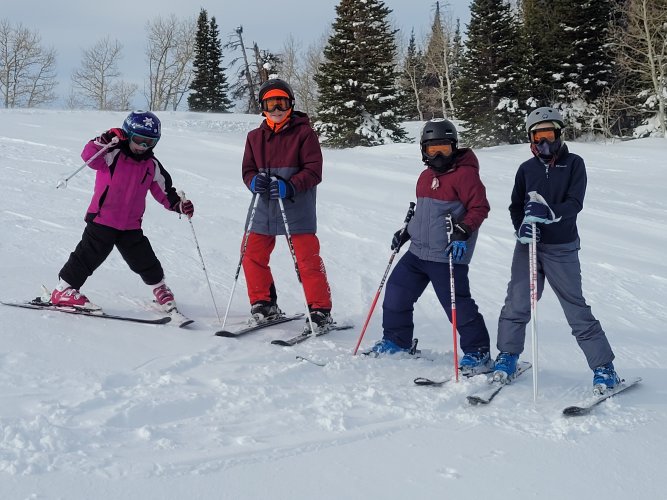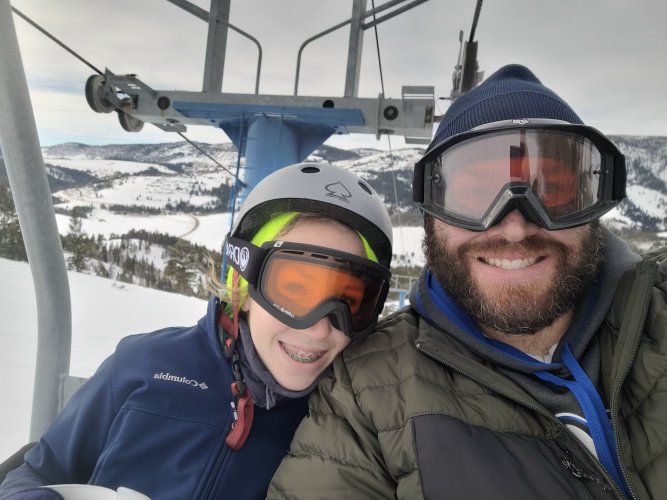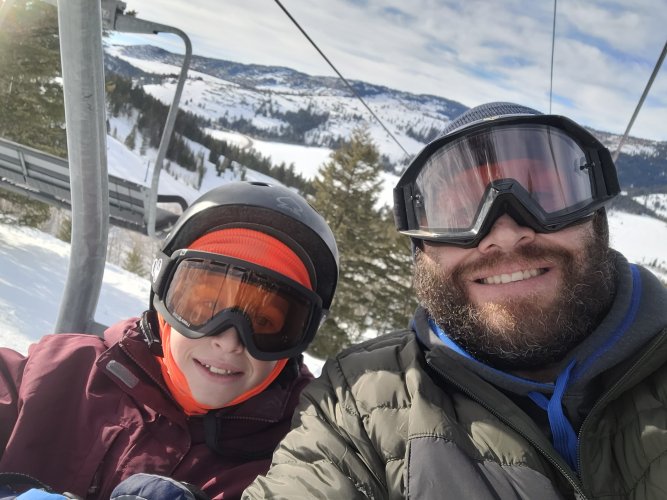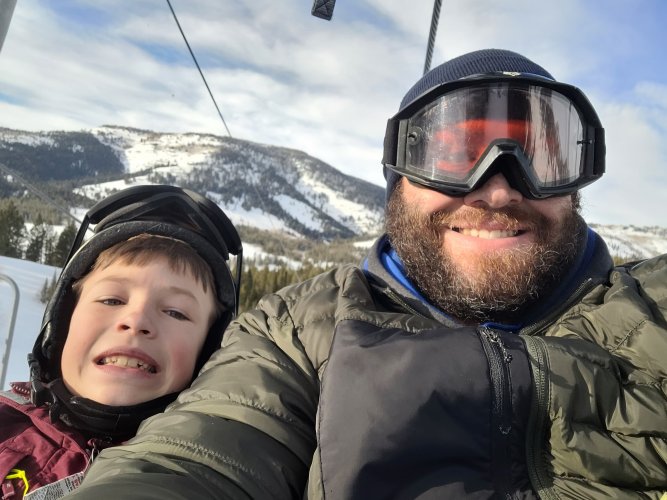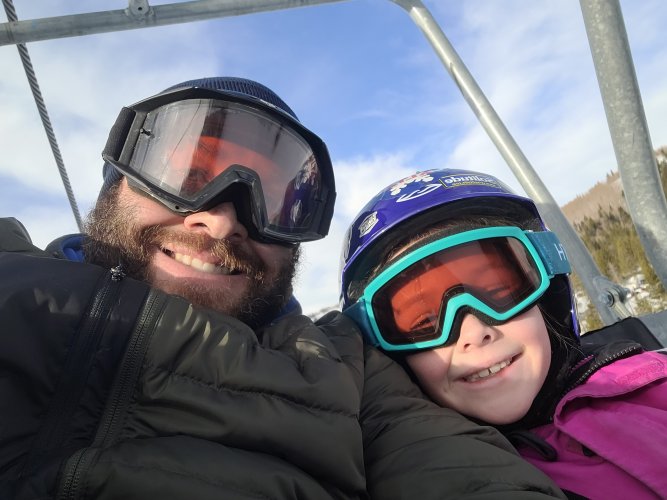 I love looking at the surrounding scenery as I'm skiing and plan some of my summer outings.