Joined

Feb 3, 2015
Messages

538
Feel blessed to have taken this buck. I have never killed a decent buck in October until this year. I have several trail cam pics of this deer. After reaching my goal of killing a black bear with traditional archery just 18 days earlier I really wanted to get this buck with trad bow as well but I guess I lacked confidence. I had both my recurve and compound in the truck that morning but when I parked to go walk in to tree stand I chickened out and grabbed my 2008 Bowtech compound. (Sorry longbow51 please forgive me
). I do plan to hunt with trad bow this year but I didn't want to mess up on this 11 point.
This deer walked by at 20 yards and I aim for the slight quartering away shot. When I saw arrow impact I thought I hit him to far back. 10- 12 inches of arrow was sticking out as he ran off. I lost sight of him for a couple minutes but I caught a glimpse of him slowly walking as he made a semi circle around. It appeared he bedded down but I couldn't say for sure. I waited just shy of 3 hours in the stand. Once I got down I slowly approached the cedar I visually marked from the tree. With an arrow ready I slipped up and found him right where I saw him bed from the tree. He was stiff so apparently he had been dead the whole time. Arrow went in just behind last rib and busted 2-3 ribs just behind opposite shoulder. Actually got paunch, liver, and both lungs. He traveled about 100-125 yards. All though a tracking dog wasn't needed I went home and got my Bloodhound I'm training and let her track the deer.
Gross score 151 6/8".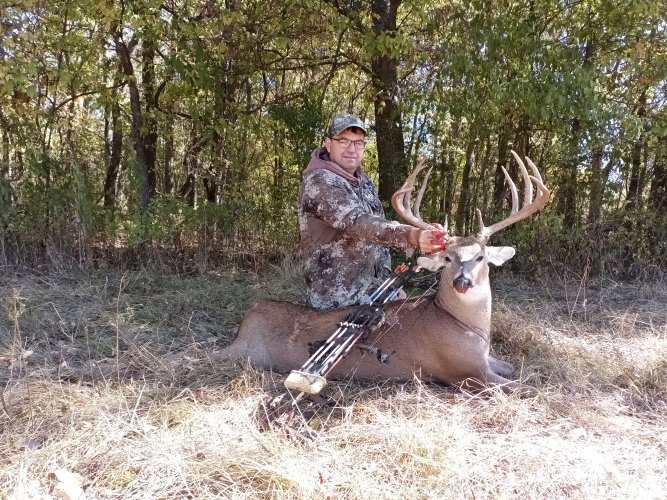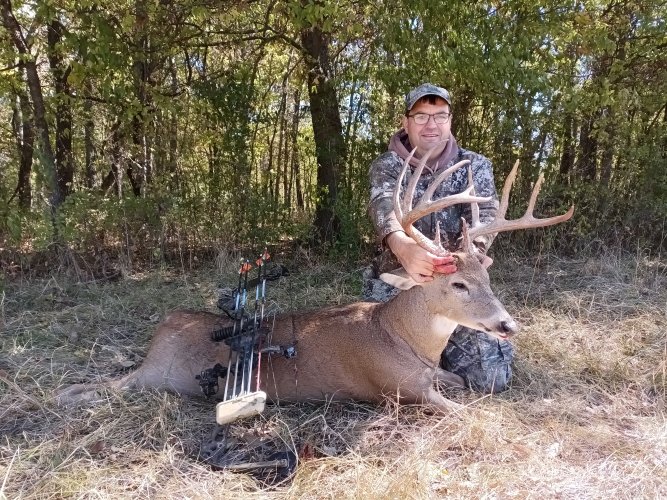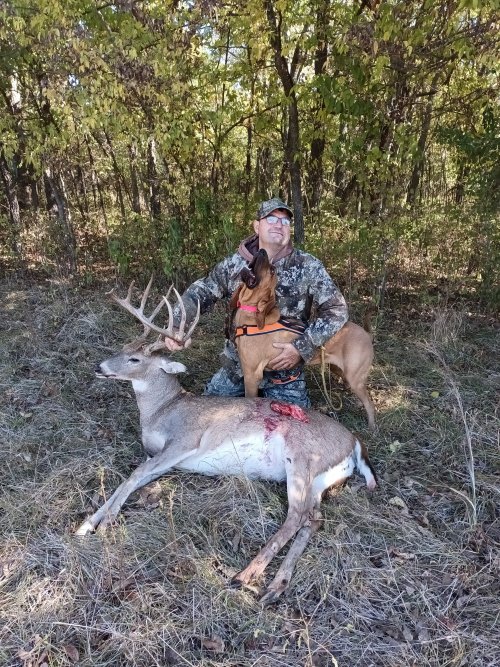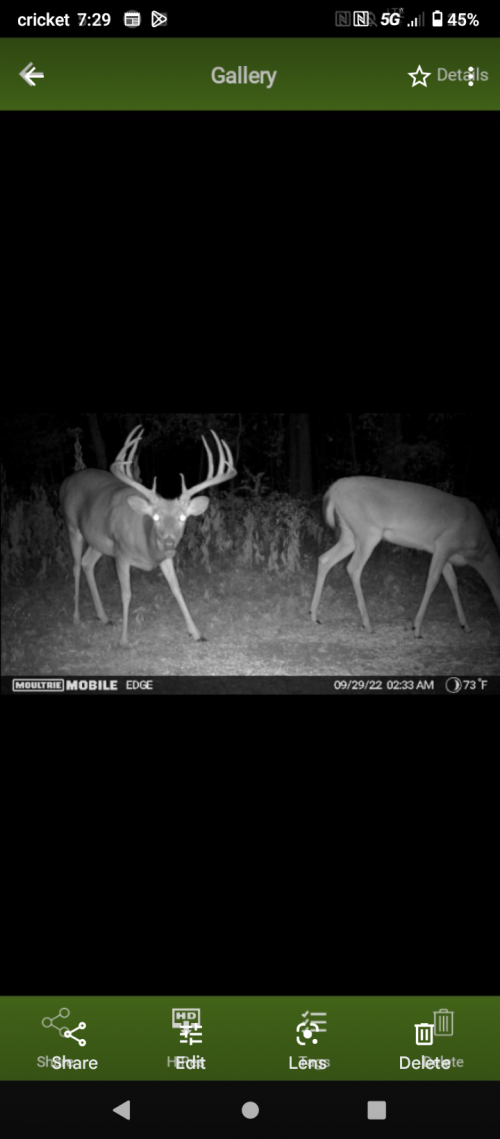 Last edited: