Joined

Dec 21, 2000
Messages

2,695
Location
So I've been hunting pretty hard this year, seen a couple bulls at vast distances, passed up several easy shots at cows, they wont be so lucky the last week of the season. Anyhow, things are still good and I've got some sweet pics of good critters and lots of memories.
Today I was actually muley hunting in N. Idaho and all I could hear throughout this canyon that was supposed to be loaded with mulies was moose grunting, moaning, raking, fighting and phucking. It was a kick (I'd still rather had a muley show up though!) Here's a pic of one bull that wasn't obscured by the ever present brush of that area!

My dad and I set an elk camp up in the Pioneers on Halloween night.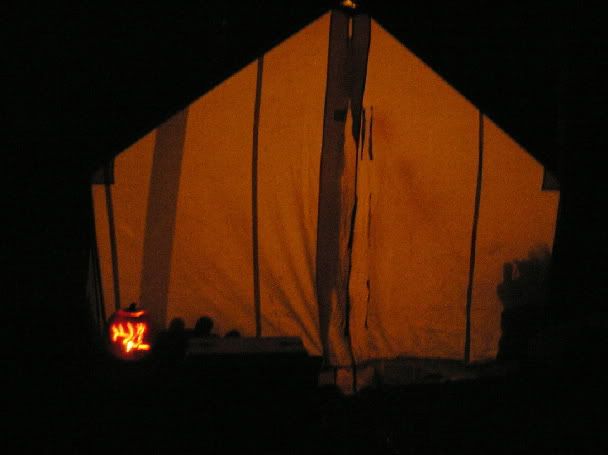 Closer look at the Jack-O-Lantern!
Doesn't it look like a good bull could live in this country? I couldn't fine one!
Here are a couple nice rams I saw in the Bitterroot. Could have speered either of them, pretty tame.

The guy above is big, this guy is just "nice".

And this guy is a dink! Although I'll bet that ewe doesn't think so when he mounts up!
To be continued!