First ever hunt. First elk hunt. First season Colorado.
Well, the day is here. After years of sitting on the sidelines wondering whether I should get into hunting, today I leave for an area a few hours north of me to chase elk. Now that I'm in it and doing it, it seems ridiculous to me that for so many years I was worried that I couldn't get into this without a mentor or family member. Oh well, no use worrying over what I missed in the past and instead looking forward to what comes next... which is hopefully a whole lot of elk and a full freezer. With a 1st season either sex tag and a 3rd season cow tag, I am hoping I'll be able to punch at least one of those tags. I'm so flipping excited just to be out there.
I'm excited to be hunting out of our converted van for this 1st season hunt as most of my spots are in one area and my backup / Hail Mary spots aren't far away either. My wife and daughter helped me get it all packed up and ready to go today, and we cooked a bunch of meals ahead of time to quickly heat up each night when I get home.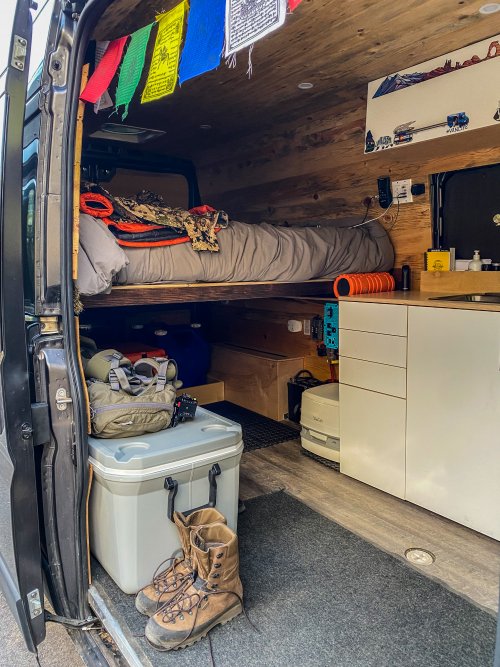 The little one is home sick from school today, so its nice to get to eat lunch with the wife and daughter before heading out to "set up" camp. Just before we sat down for lunch, the little one made me this good luck melty bead sign... and even though the rack is upside down, it looks like a legal bull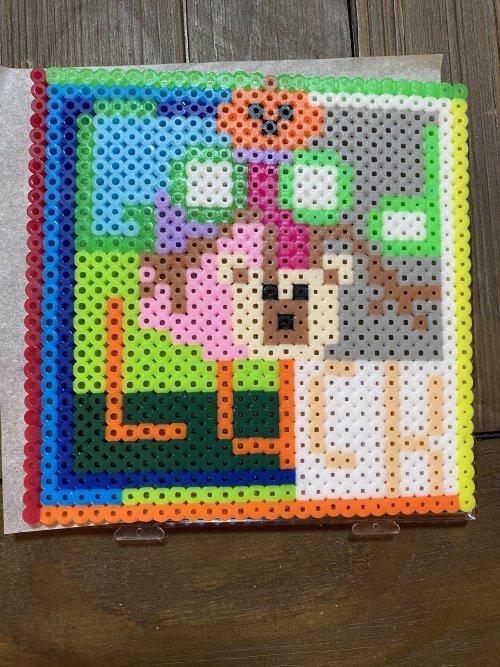 A huge thanks to everyone on HT that has reached out, given me advice and checked in. I am wicked grateful for all the help and advice people have provided and hope that I can update this thread with great elk photos and one hell of an adventure story. No matter how this hunt turns out, I know its going to be a wicked fun time and a really rewarding experience.
Bryce