Joined

Nov 18, 2014
Messages

4,213
I know some of you guys love these old rifles and some of the history that goes with them so thought I would share. I'm not a great gun aficionado like some of you, but I do appreciate the history and stories associated with some of the classics.
I just inherited this rifle. Winchester .30WCF. Serial number places it's manufacture in 1916. It's in beautiful shape. All original as far as we can tell, except I think the sights are aftermarket and it's missing the saddle ring.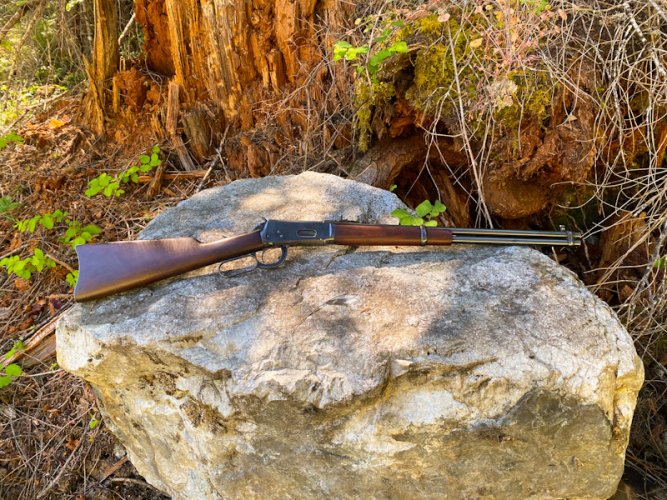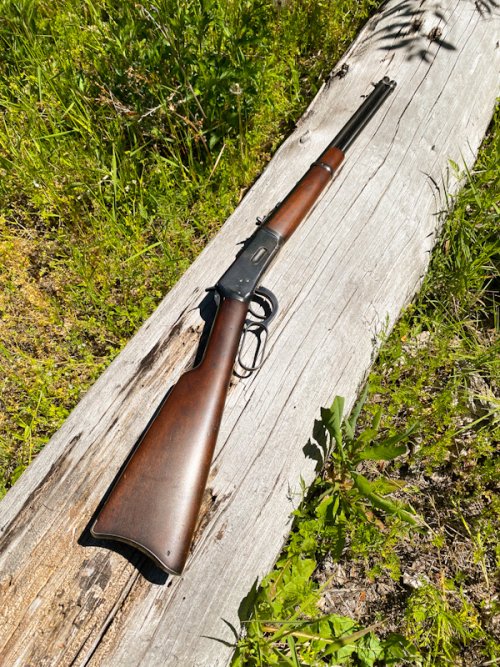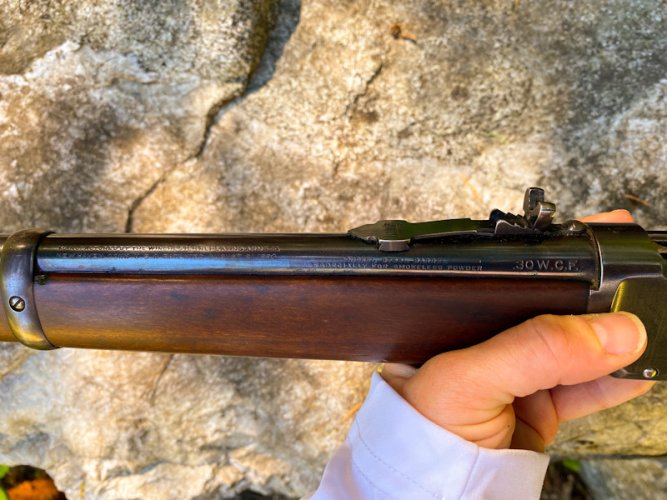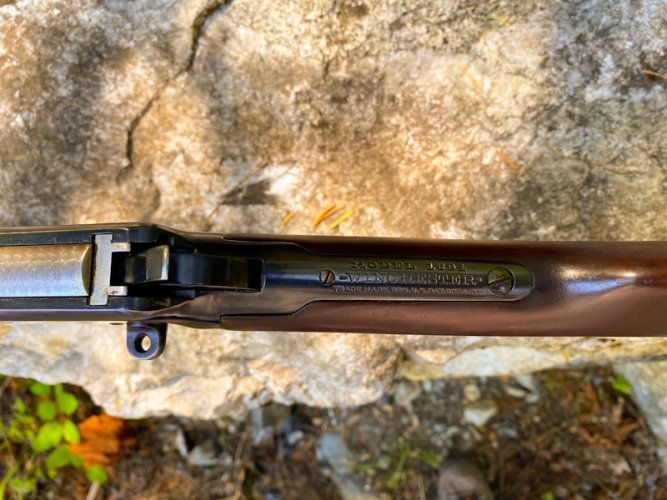 My dad researched the history and pieced together the story from old census data, military records, and family stories and documents:
The rifle came to my family sometime in the late 1930's. One of my great uncles bought it, likely just a couple of years before he was drafted during WWII. He was assigned to help bolster the National Guard 163rd Infantry Regiment (which as we understand is a Montana unit) and went to Ft. Lewis, WA on December 7, 1941, of all days.
The 163rd was eventually sent to New Guinea and fought the Japanese across several islands. My great uncle was killed on the island of Wadke on May 18th, 1944.
At that time, his brother (another great uncle) took the rifle and carried it deer hunting a few times. The last time he took it hunting was 1956. It has been in the safe ever since.
My dad's cousin recently called my dad and told him about the rifle. He's had it since my great uncle passed away, and wanted to know if I would take it. His only request was that I take it deer hunting. So I guess I have a mission this fall. We took it out today and shot it. It reliably kills clay pigeons offhand at 50 yards, so if I practice I should be able to shoot it well enough to fill a tag. Looking forward to it.