Joined

Jun 6, 2013
Messages

4,808
Location
With all the talk of the transfer of public lands to the states, I think it is worth remembering that State Trust Lands are managed for direct profit - and when a parcel is no longer profitable, those lands are often offloaded. A piece of land I grew up hunting and fishing is now for sale, with the DNRC stating it will be sold by July 1st in a recent public meeting. The direct agricultural profits from this land are minimal, as it is either rocky and steep or riparian - but it is a gem if you want to fill your B tag or catch a slew of fish. On Saturday I packed my son and dog up and took a hike to appreciate it while I still can.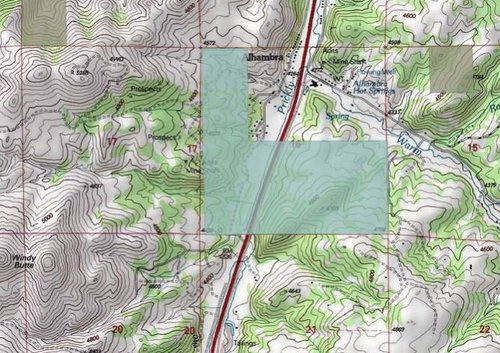 The land lies just south of Clancy, Montana.When the interstate came through this section was bisected - the parcel west of the interstate is to be sold. Elk often cross the interstate here - coming from the Elkhorns on the east through this parcel on the west. It is one of the few remaining chunks of undeveloped land between Helena and Jefferson City to the south.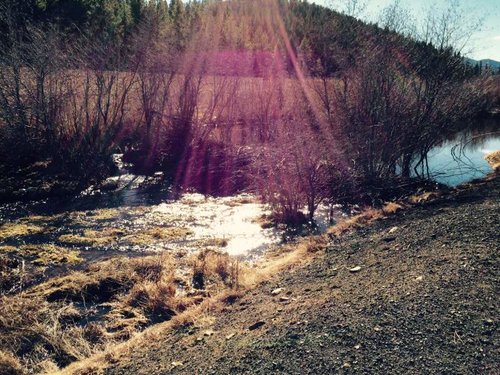 Recently, beavers built a sizeable dam. It's unique in that it has the interstate on one side and an old railroad grade on the other - not a typical spot for the beavers.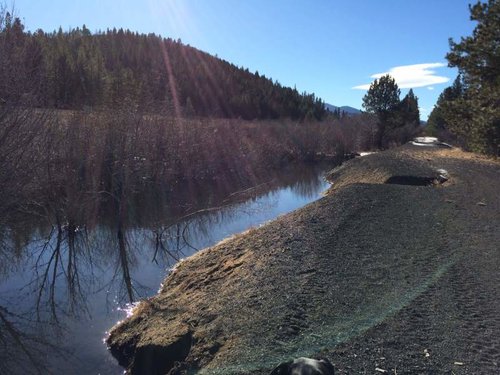 Because both sides are rip-rapped and steep, Prickly Pear Creek, which is typically no deeper than 3 or 4 feet, is 6 to 8 feet deep for a hundred yard stretch. When the creek was hot in late summer, this is where I took my 4 year-old to make a killing on 6 inch brookies.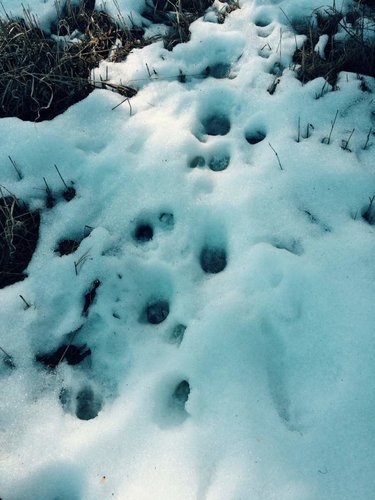 We saw whitetail, mule deer, and elk tracks on our walk.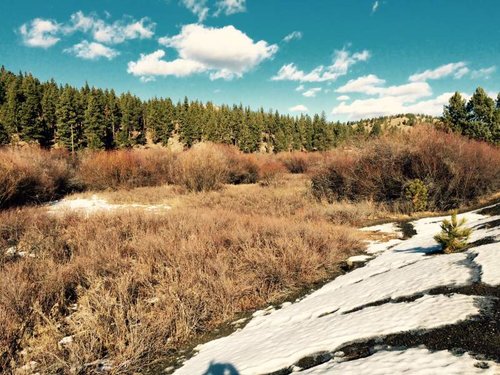 It is an island of good whitetail country in a sea of rocky, ponderosa-filled mule deer country.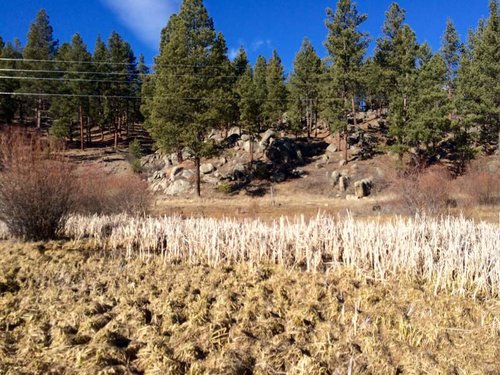 The south end of this land is a 20 or so acre stand of older growth ponderosa giving way to the north to rocky hills.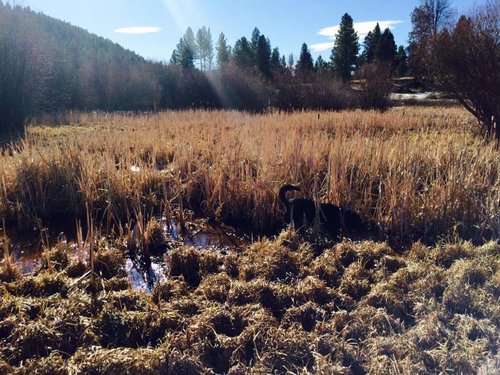 A great place to play growing up.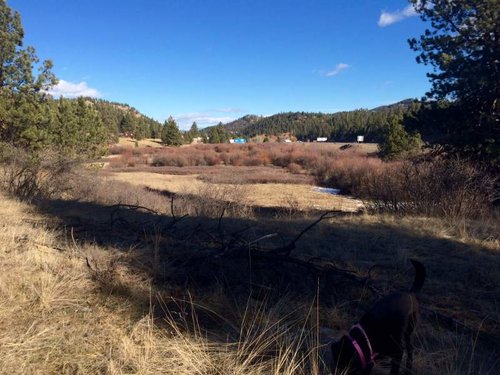 Looking North to Alhambra.
No doubt it will be subdivided like the rest of the I-15 corridor north of Boulder Hill. Beautiful building sites exist throughout this parcel.
When you have a personal history with a chunk of land, and that history is ending, 176 acres can seem like a lot.
Last edited: