Joined

Jun 27, 2016
Messages

1,515
Location
Went for a hike today at a different access point for the area where my buddy John got a picture of the velvet bull pictured in my last post , wanted to get the lay of the land and see what kind of elk sign is in the area, and just get a good hike in , found elk , saw 2 Blacktails , a frog , a dead coyote, and 1000's of snails , must be mating season for coastal snails, also my girlfriend applied for a Roosevelt Cow Tag in the Unit I explored today , they only give 20 tags for for the hunt , but she's been buying points for years now , this will be her first elk hunt and i've been using the past 3 blacktail seasons to prepare her for this hunt and I believe she will draw it this year , even though her hunt won't be till January of 2020. I saw today this is a place I could get her into pretty easily , I'm pumped for her hunt as well as my archery hunt, here's a few pics from the days adventure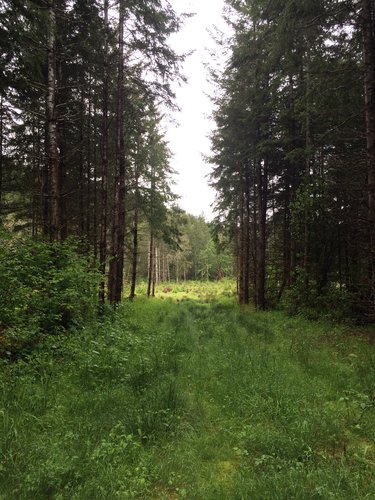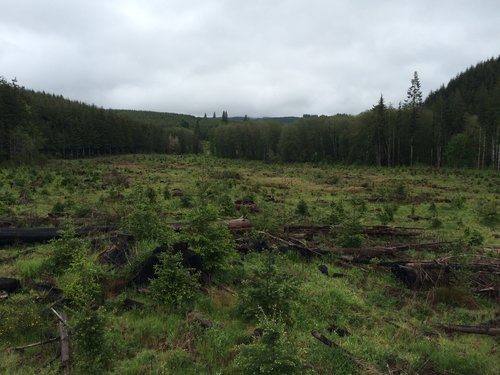 wasnt sure what this was till i found the jaw bone, dead coyote is a good one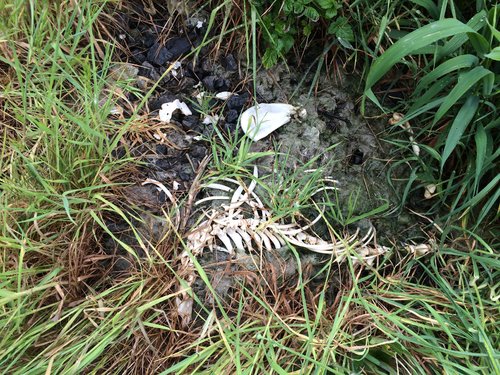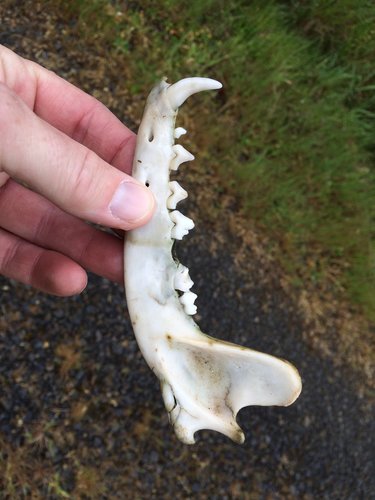 i think i only accidentally stepped on one snail toady as they were everwhere on the logging roads today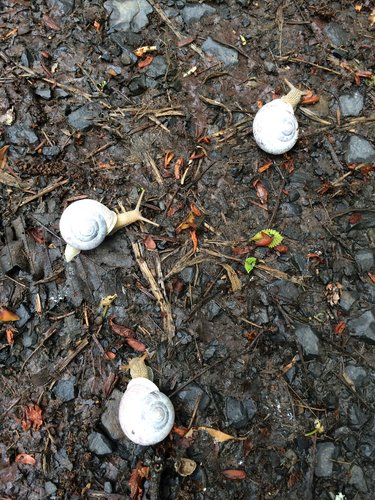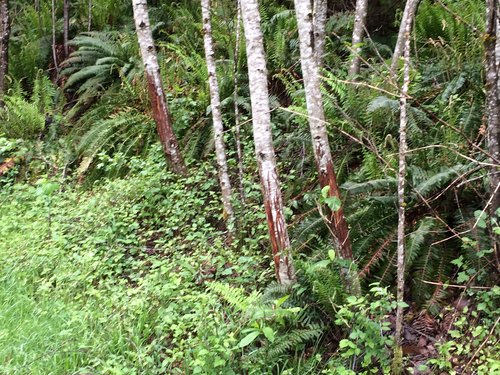 one of the 2 Blacktails i saw today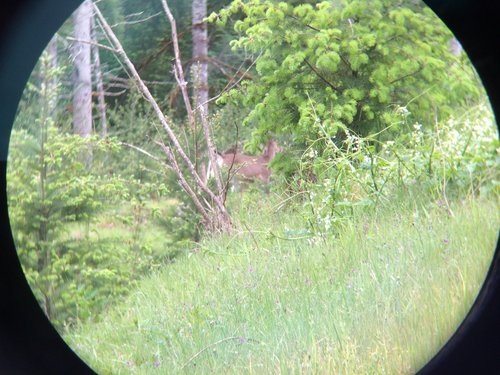 found a small tuft of Rosie hair along a logging road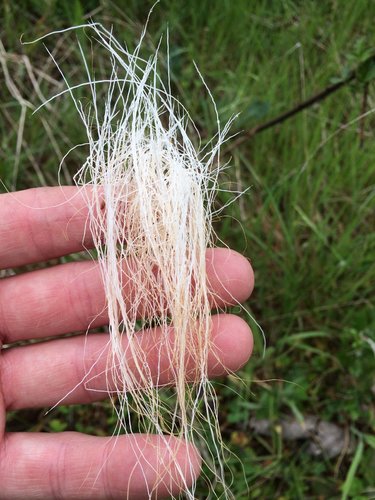 this is the cut i glassed up the elk in today, i saw around ten, there where probably more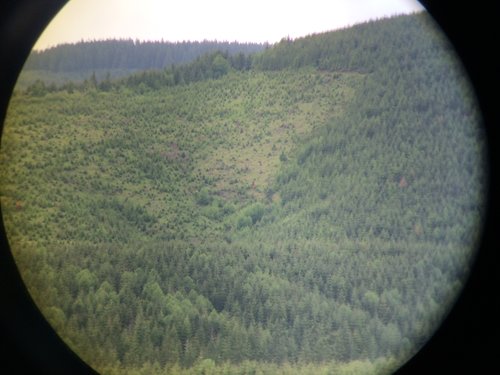 heres 2 of the elk in that cut , this was the best of the pics i was able to get as i was standing on a stump, in an evergreen tree, hell and gone from them on the other side of the canyon, the other elk is bedded in top left of pic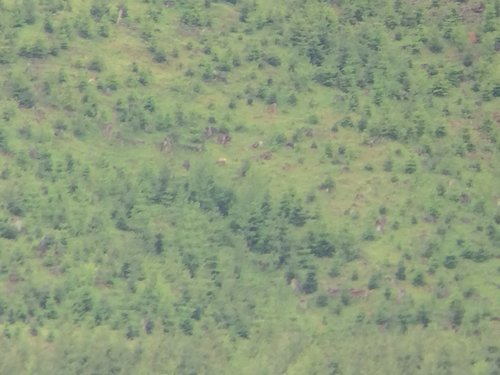 this is why we hunt the clear cuts in Oregon, it really is a jungle in places here and the elk and deer disapear in this crap.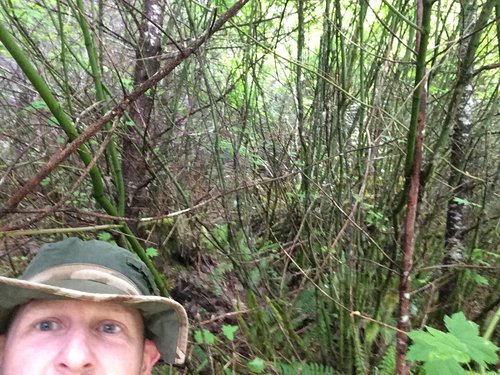 another view of the woods on the side of the logging road , you can see for feet !!!! ha ha ha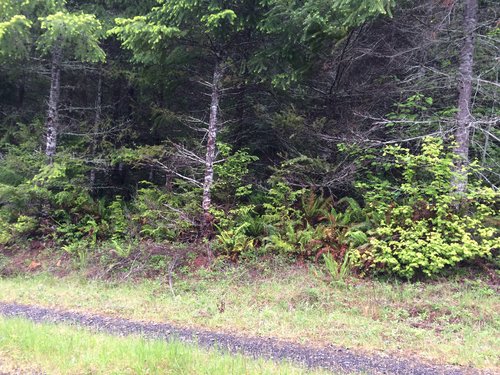 heres my frog encounter of the day , only thing missing today was a salamander and i would have seen all the slimy reptiles we got in the woods here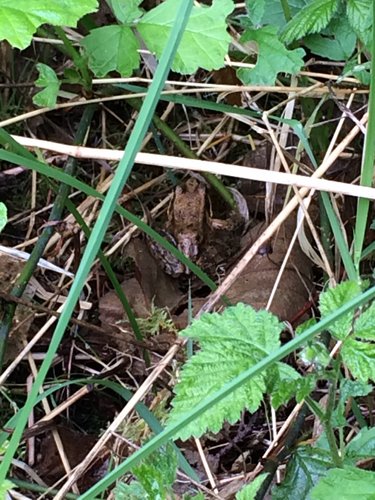 back to the truck and home...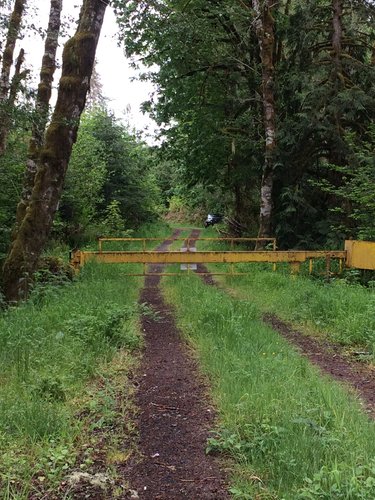 Last edited: