Joined

Feb 3, 2011
Messages

4,068
Location
We just boarded the first of 4 flights on our way to Johannesburg.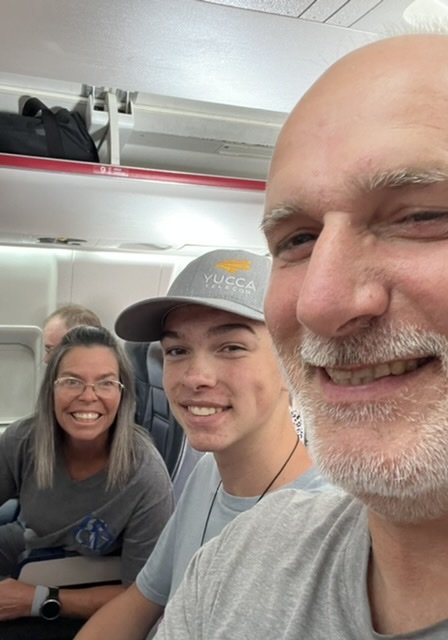 I bid on a hunt to benefit the Wild Sheep foundation of Utah and won the auction but did some research and decided to go ahead and book with another outfit instead based on reviews and pricing. I chalked up the winning bid as a donation and the tipping point to actually get me to quit talking about going on a hunt in South Africa and actually do it.
This is about 3 months of planning and getting ready but it still seems awfully quick and I hope we are ready.
My son is 15 years old and he will be hunting also, my wife is along strictly for the experience.
We have quite the list of animals we are hoping to get "in the salt" but the number one target for both of us will be Kudu.
Talking with another hunter who has hunted with this outfit before, things are exceptionally green and lush for this time of year which makes hunting more difficult so we will be lucky to fill most of the animals on the list.
Hoping that the flights go smoothly and we have a 8 hour layover in Zurich so looking forward to that as well.
Initially I am going to try to do this as a live hunt, not sure whether I can keep it going live or if I will get behind and have to catch up but we will see.
They are shutting the door to the plane now so I will post more as we travel that way.
Wish us luck! Nathan