Joined

Mar 10, 2022
Messages

165
Location
I spent the afternoon today with family, which is always nice. Got to see my dad and drop off my elk antlers from a bull I shot in November. He dabbles in taxidermy and will be making a shoulder mount for me. I'm lucky to have him as a dad (for many reasons) but also because I couldn't afford to get shoulder mounts if I had to take them in to a local taxidermist.
We had a good time remembering this year and the two great animals we as a family were able to harvest.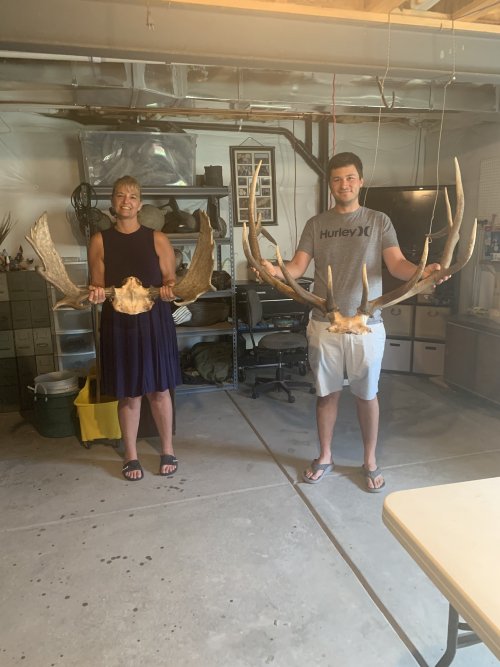 To hear the story about the moose, see:"Moms moose hunt" in the Big Three forum.
And then after dinner I got a nice surprise.
At the last family gathering my grandpa had mentioned how he was getting older and was considering getting rid of a few old hunting rifles. NOOO!
I begged him to give me a chance to buy them off of him first before they left the family. One gun in particular I have many fond memories of. It's a pump action 30-06, Remington model 760. I grew up stumbling around the woods watching my grandpa take elk with this rifle, and watched what is still to this day the most impressive kill of an animal I've ever seen. He shot a buck antelope on a dead run, crossing from right to left at 100 yards. One shot, through the heart and that buck was dead on his feet. He tumbled across the prairie in a great cloud of dust and never even twitched once the dust settled.
Well, he offered me the gun today as a gift! I'm so grateful to be able to keep the gun in the family and hopefully kill a few animals with it in the coming years.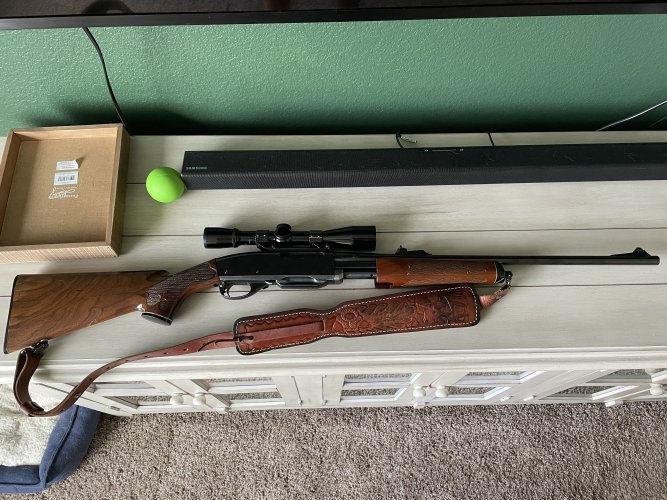 And to top it off, he gave me a load of ammo too! Including some cool little 55grain sabot loads that I'm sure would be impossible to find nowadays.