This hunt took place a few weeks ago. I typically write out the details of my hunts, especially all those that include my family. However, I've not included all the text this time but instead just some of the photos.
All my kids were out of school Thursday and Friday, so I took the opportunity to haul all of us and the dogs east to chase roosters, huns, and sharpies (but mostly roosters). In addition to the mixed bag upland opportunities, I brought a rifle along for the youth deer season. We left out really early Thursday morning and stopped at a WMA along the way.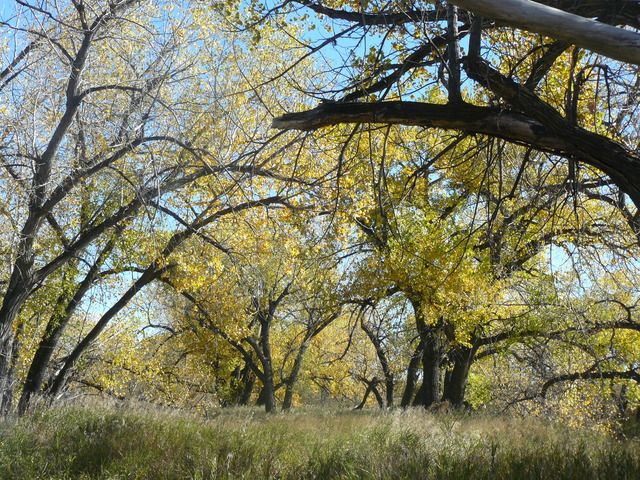 Kassie ( WPG) the rookie. Kassie actually got in a few hunts last year.
Cash (GWP) the veteran. I Cash home back in March. He's an experienced dog, but this is my first year hunting with him.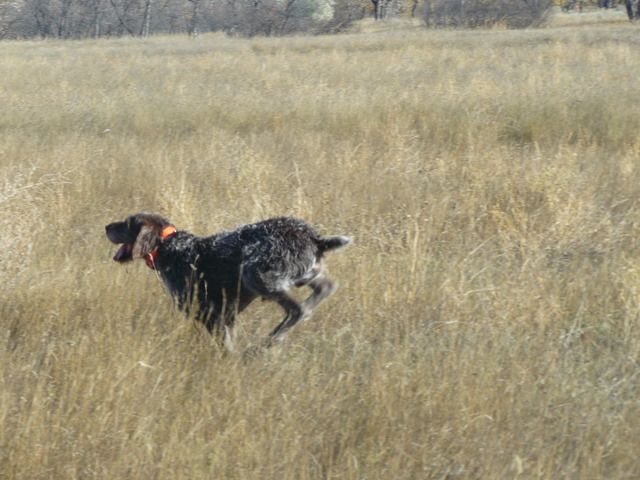 Friday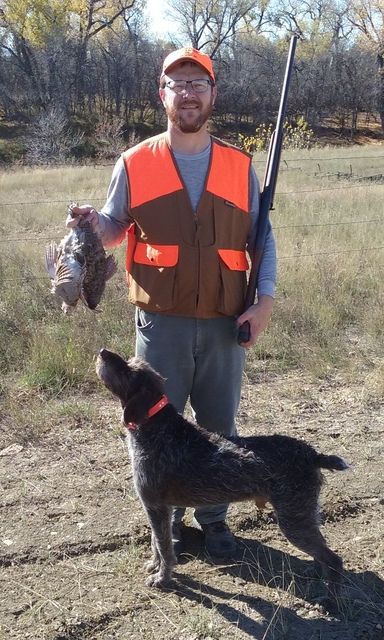 After lunch, a shower, and an "almost" nap, my youngest and I headed back to a hay field where we had spotted some deer the evening before to see if he couldn't fill a deer tag on the last evening of the youth deer hunt. The outcome turned into more work than I really needed on a "bird hunt", but he was happy to kill a whitetail doe (his second in as many years) about an hour before dark.
Immediately after dropping his doe like a rock at 98 yards.
Montana whitetail doe
"I want to drag it by myself"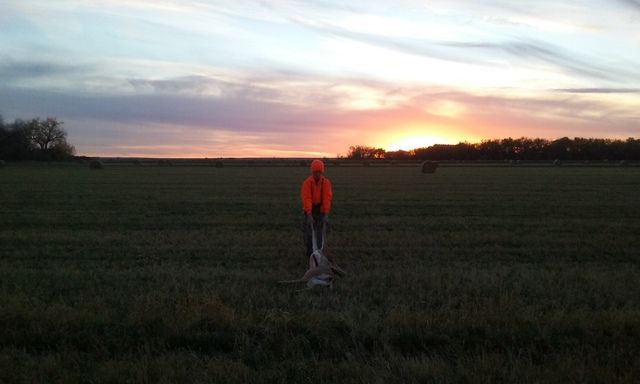 That didn't last, so we both started dragging. "Do you think you could carry it over your shoulders if I carried the gun?" Well.........I've never done it that way, but why not......dragging a doe without a strap stinks.
Saturday
My oldest son's first rooster.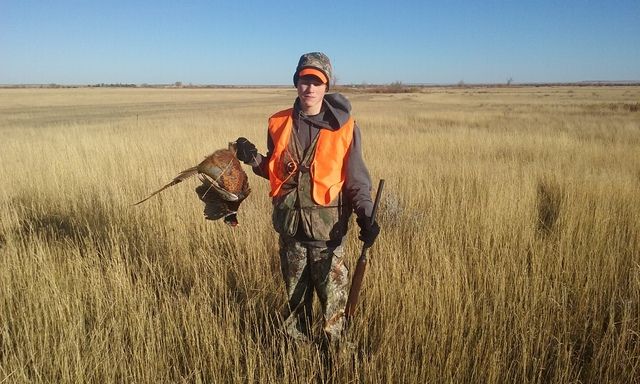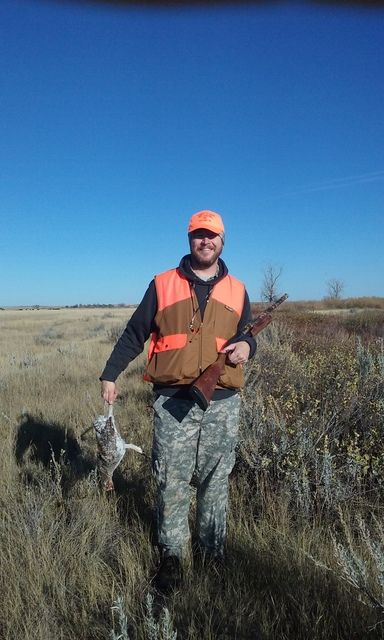 My youngest son's first rooster
Sunday
Everyone slept in, so I was on my own on the last morning of our hunt. I found more roosters on this morning than the previous two and was wishing I had the boys with me to help. I was pleased that Kassie pointed the last rooster for my limit.
Kassie guarding my limit of birds.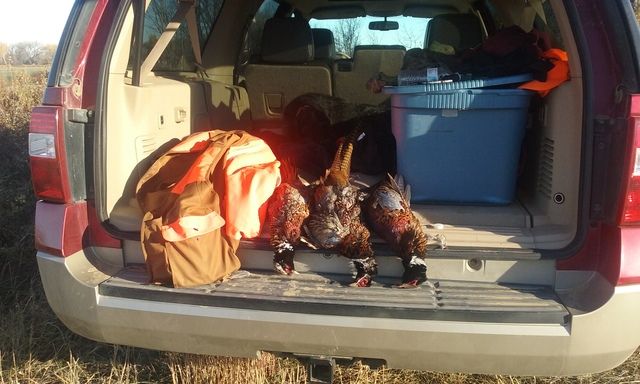 Last edited: