I've been desperate from some bird action this year. For whatever reasons our local chukar population tanked this year. Truly terrible #s. I had completely been blanked on finding any birds on 4 of 7 trips, and only two of the those I found chukar, the last there was only one large covey of quail.
So asked the HT resident chukar expert
@JLS
to point me in the right direction and I took off for parts unknown (to me).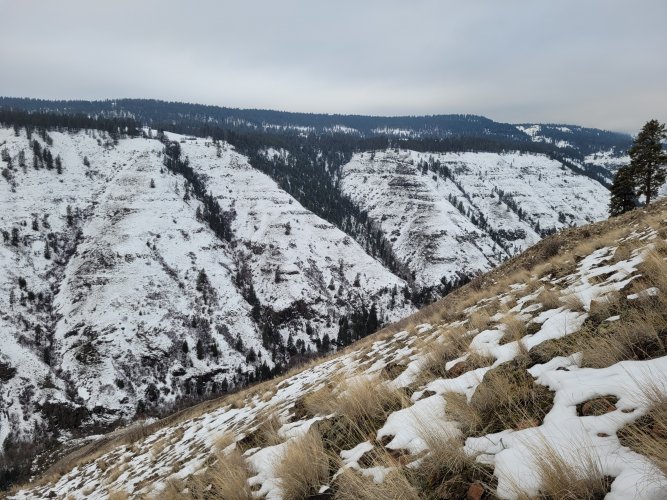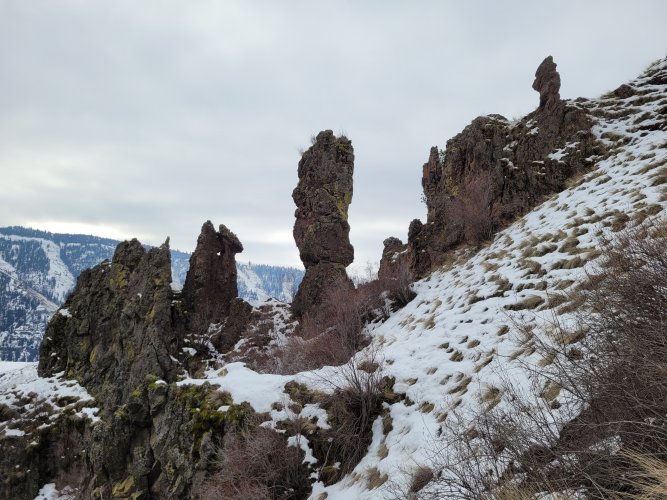 It was big steep country like it should be, both familiar and different. And loaded with big game. Tons of elk, mule deer (no pics), and sheep.
Notice elk herd on skyline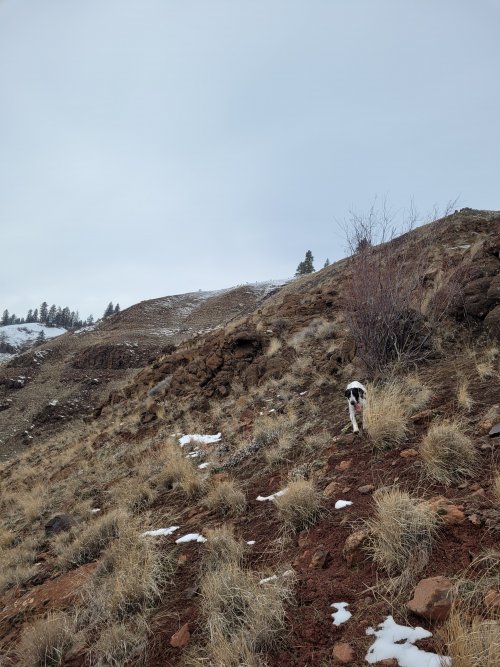 Decent bull, but pretty broken on one side.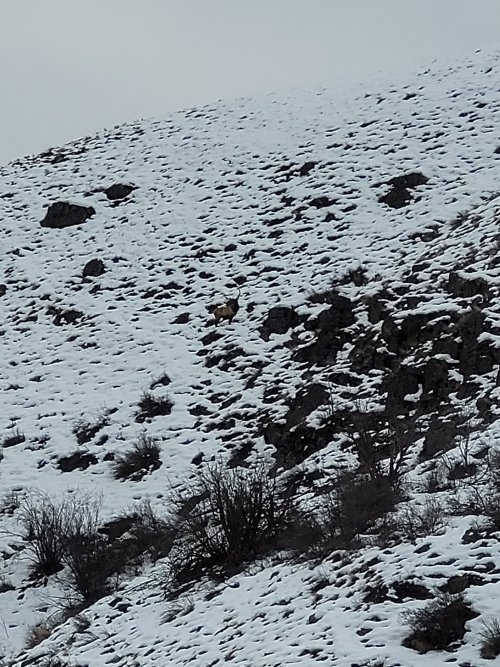 Some Unlimited rams...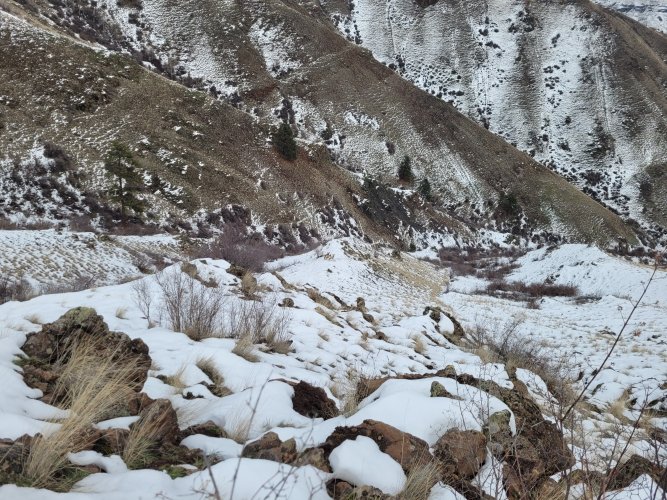 The pup did very well, he's just over 8 months old. This was how Saturday ended.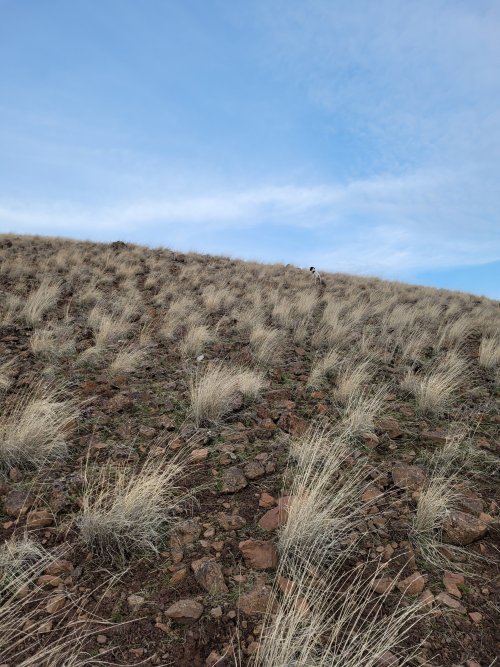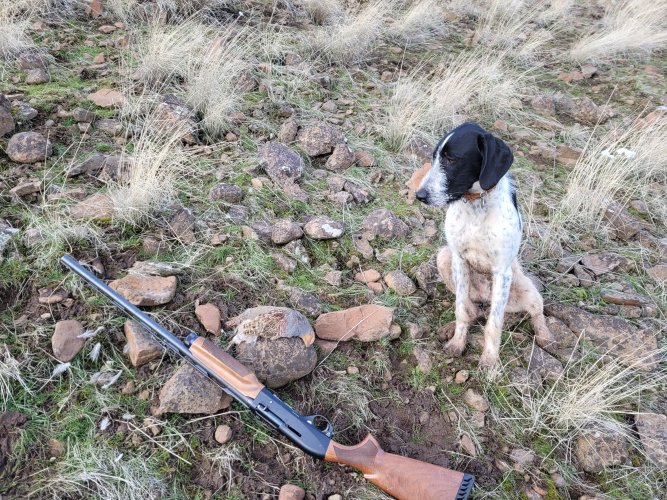 The crusty snow tore up his legs a bit (pads were fine) and he was bleeding pretty quick and definitely not covering ground at his usual pace so we called it after a couple of hrs.
Sunday I managed to shoot a triple on the first covey, some how lost one, possibly it either tumbled or hit the ground running and went for the cliffs. Then I managed to lose one out of my vest later on, so only one made it to the car.
Poor selfie attempt.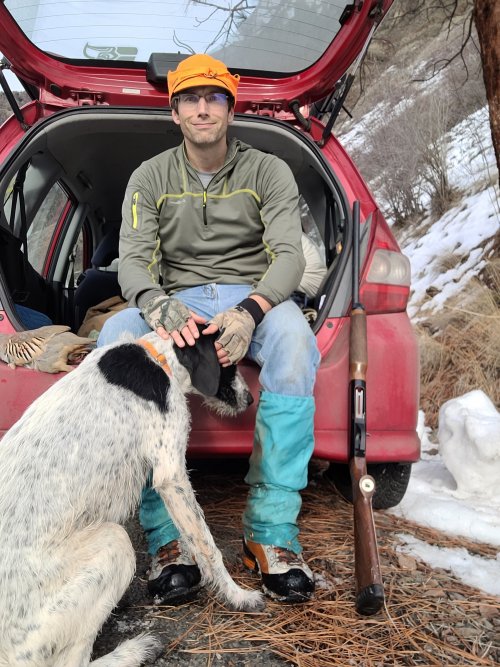 All and all it was the best two outings of the year bird wise for us. I will say 10+ hrs of driving for ~7 hrs of hunting ensures I won't be poaching any of Jason's spots anytime soon, but I'm very grateful he shared this on with me.
I can't help but brag on the pup a little, I never have to give him commands, he just knows what to do, we hunt silent. He's never had an e-collar on him because I find I just don't need one (though i missed out on another covey because I didn't know he was on point on the other side of a rise). He never ranges too far, always checks back and follows my lead. His retrieving regressed a bit this trip but we'll work on it. And he's just a pleasure to be around both hunting and at home.