Joined

Aug 7, 2018
Messages

2,526
Location
WATCH THE F' OUT! HIDE YOUR GRANDMAS, WYOMING HERE I COME!!!
After two years of returning or eating tags and changing plans, I'm finally heading back South of the border this weekend!!! With a couple good tags in my pocket I'll be heading to Wyoming to chase antelope and elk!
So, given that I didn't draw my first choice antelope tag I'll be skipping the Hunt Talk famous brisket at the Pizza Barn. That being said, I want to know where to go eat and be merry around Gillette and Rawlins. Share your must eats, I want some greasy delicious food, no BS, if its worth trying out, I'll do it! Also, I want to know what local-ish IPAs to try out, haters gonna hate and be miserable, SaskHunter wants some delicious fruity IPAs, I'm going all in this year!!!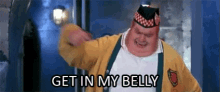 Keep and eye out for that Sasky license plate!!!
Last edited: