Joined

Jul 20, 2009
Messages

1,440
Location
My wife and I got back yesterday from a two week vacation in Alaska. The primary focus of this trip other than visiting my best friend was to help him work on his remote cabin. A few years ago he bought a parcel of remote property with the goal of building a cabin on it and eventually a small house. My wife and I will be starting on a cabin of our own once we get his completed. He has been working on it over the last couple years and for our trip, we had a bunch of small chores to knock out, mark off and clear the house site and mark off the location for our cabin. We put in a lot of hours but also ended each day around the fire, enjoying beers and cooking steaks and chops over an alder fire.
To reach the location, it's a several hour drive from Fairbanks to Manley Hot Springs, then several more miles upriver by boat. One the way up we passed an eagles nest with a breeding pair. The chick popped up to check us out as we passed. Pretty cool to see an eagle chick in the wild.
My wife waiting with the gear staged for the second run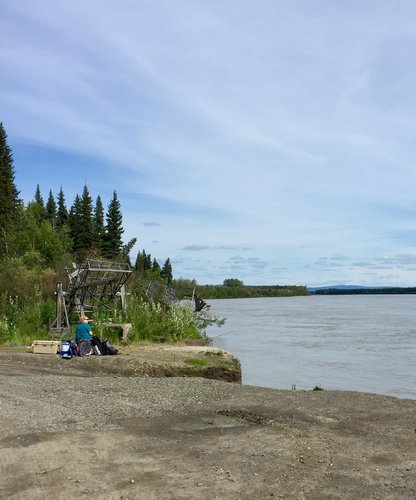 Eagle nest, not sure if the mom or dad is standing guard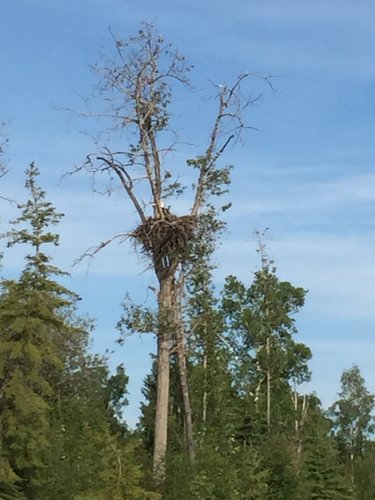 A little hard to see but the chick is peering out of the nest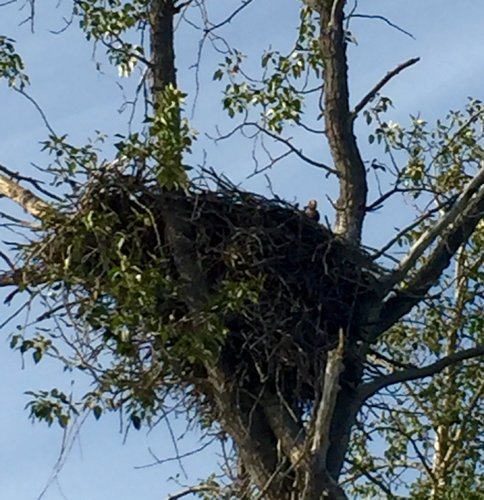 House site, my wife is in there somewhere helping to measure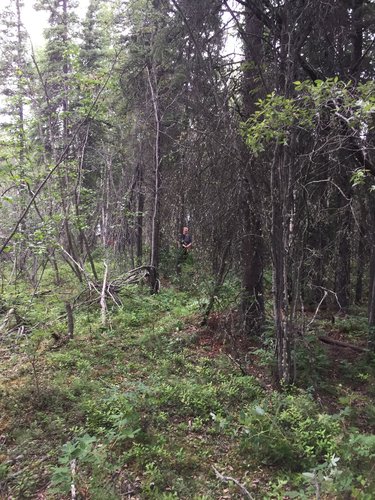 Site for the house that I cleared. We left two of the bigger trees for closer to the time. Should be able to get a ridgepole out of one of them.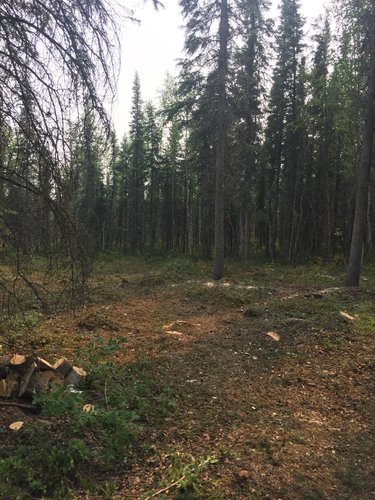 My wife and best friend peeling logs for a woodshed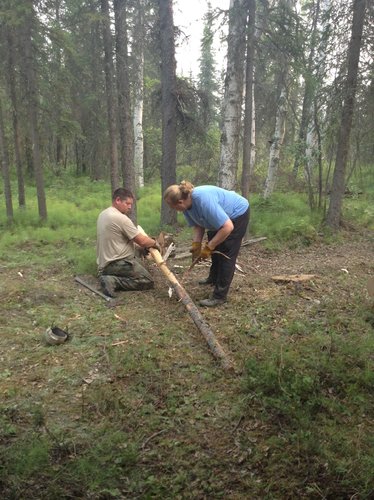 My wife and I in front of my friends cabin. Not much more to do now before moving inside. Finish up the roof and overhang, square the window opening and frame in and install windows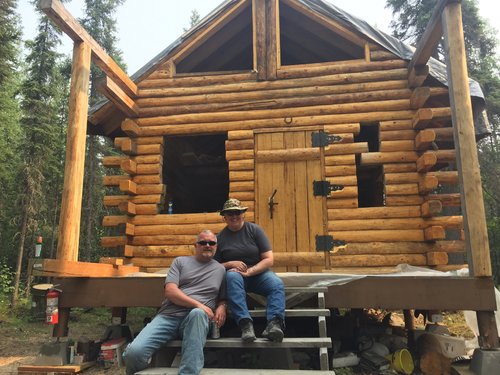 After getting back to Fairbanks, we turned gear around and headed down to fish the Denali Highway for a couple days. We stayed overnight at McLaren River Lodge and had dinner there. Very nice place and not outrageously priced. We fished Tangle Lake and rode ATVs a couple miles in to fish Rock Creek near Landmark Gap. This was a very nice stretch of water and I caught dozens of grayling. Overall this was another memorable trip.
My buddy's lab enjoyed having us throw stones in the water for him to chase across from the Lodge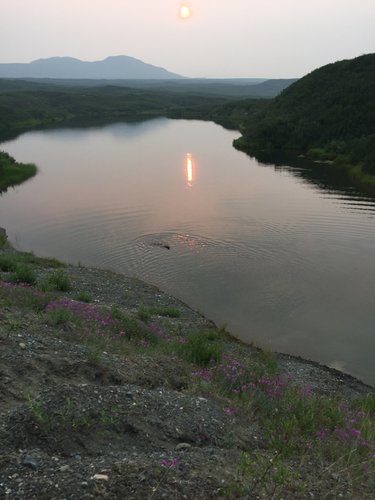 My wife fishing Tangle Lakes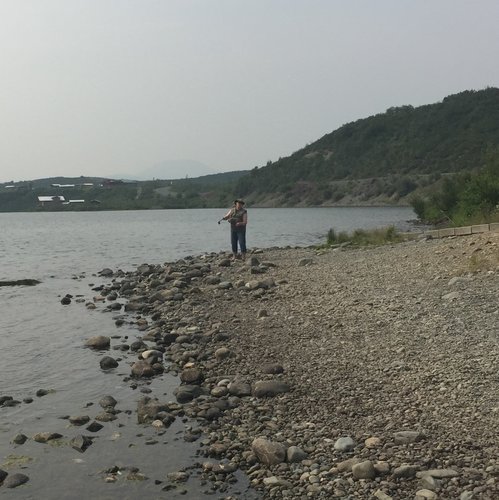 Rock Creek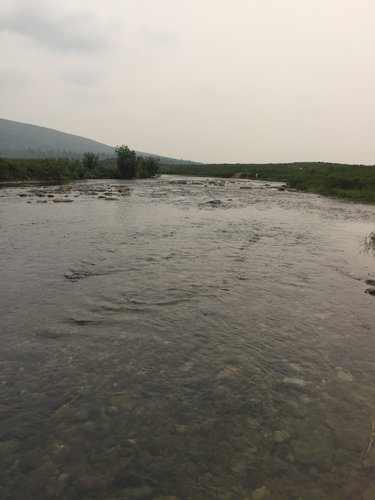 Another view of Rock Creek, crystal clear and full of grayling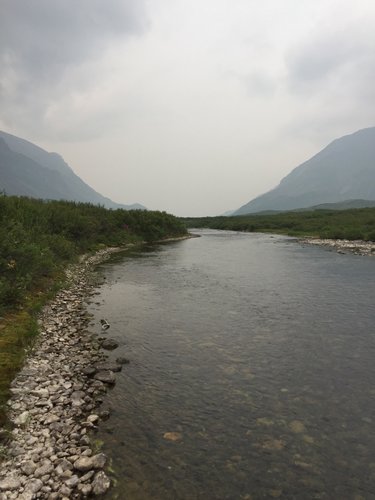 One of many