My group missed on all draws this year, and in September I decided to buy a 3rd season Colorado buck deer tag off reissue list. This would be my first solo trip, so I was interested to see how I'd like being on my own.
When I spoke with the game warden he used the phrase "I'm not gonna sugarcoat it" more than once and uttered "deer kill" as well.
Undeterred, I continued to to e-scout and plan, figuring this would be a chance to test some of my gear and abilities.
I arrived in my unit on opening morning, and quickly found a spot to set up camp.
Used the same camp setup from last years NM hunt. Works pretty well.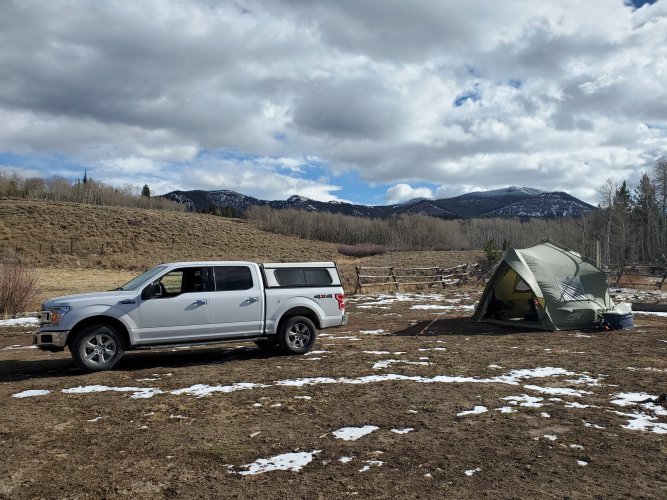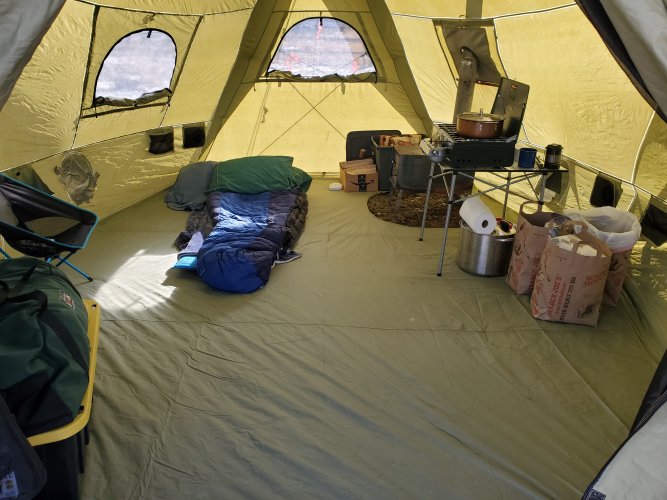 After setting camp in spot somewhat protected from the 40mph winds that would continue through the week, I climbed to a glassing knob behind camp.