Joined

Sep 7, 2011
Messages

101
Location
I moved to SE New Mexico about 6 years ago. That was the first year that barbary sheep tags went to the draw. I put in every year and finally drew this year. I had a good friend that wasn't fortunate enough to draw a tag this year take me out to a couple of his spots. I hunted for 2.5 days without even seeing a sheep. I did see quite a few deer, including this really wide buck.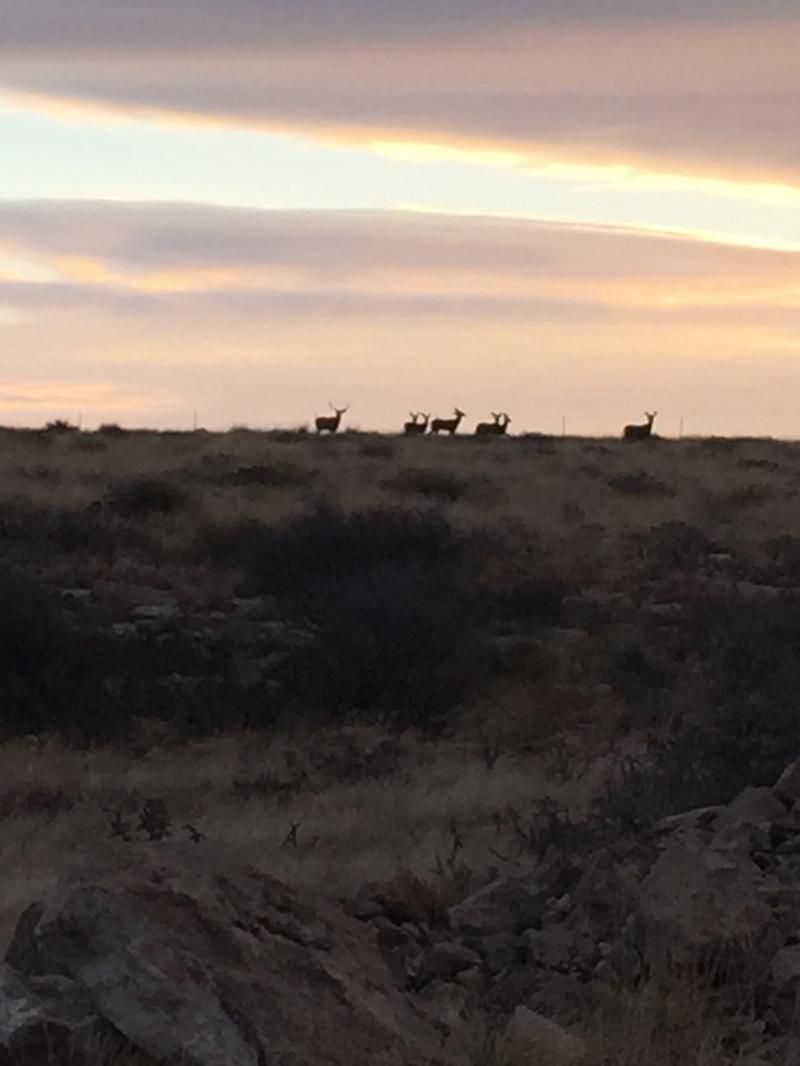 On the third day, after walking about 8 miles already that day, I finally spotted some sheep about 1.5 miles away. My buddy guessed him to be around 30".
I snuck in and went to fast coming in from above. They spooked and I took a lot of rushed shots as they left the canyon. They would run for a little and stop for a few seconds before taking off again. On my last shot I was able to connect, to bad it wasn't with a sheep.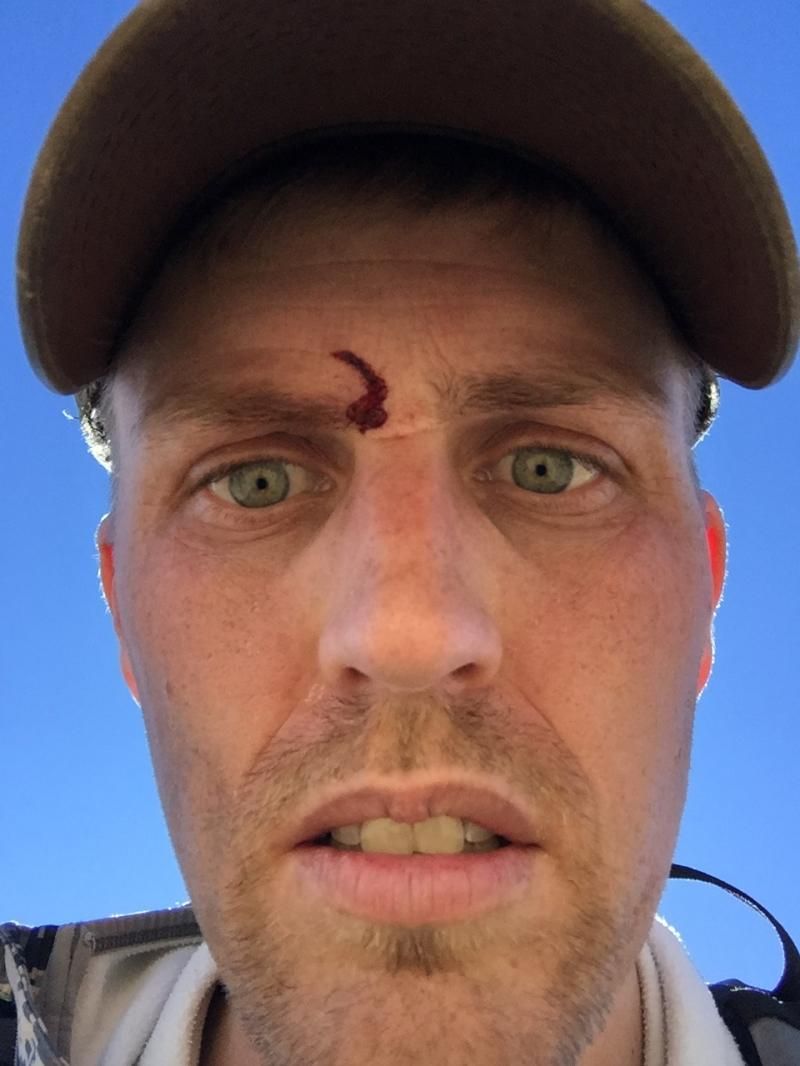 On day four my buddy spotted a herd of sheep within a quarter mile from where I shot at the sheep on day 3. I was able to put on a stalk that put me across the canyon from them, giving me a 445 yd shot. The day before I had been out shooting my rifle after work and shot from 475 yds and was within 5" from the bullseye using the circles on my bdc scope.
There weren't any big rams in the group, so I just tried to pick out the biggest one that gave me a good shot. I thought I was shooting at a small ram, turned out to be a 20" ewe. I guess I can't judge them all that well. I was still happy with this sheep and the whole experience.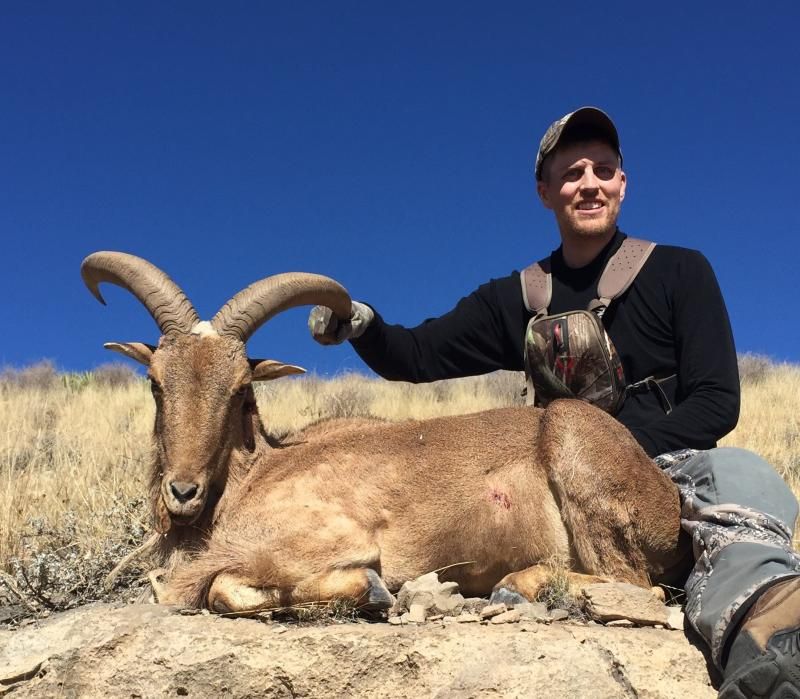 Although my buddy was with me, I wanted to pack out the sheep on my own. I just bought a Stone Glacier sky 5100 from FatRack here on Hunt Talk and wanted to give it a try. Wow, what a great pack. I wasn't impressed with the gun carrier thing, but everything else worked great. With the sheep, gun, and all my gear my pack weighed 67lbs. I hauled a 69lb pack on a coues deer hunt earlier in the year and this load was much more manageable with the stone glacier. Straight line distance was 2.1 miles to the truck.