Joined

Dec 22, 2017
Messages

217
Location
Ok, this is getting too close for comfort! After hours and hours of videos/podcasts by Randy, Corey, Gritty, etc., reading through the applicable parts of the ~1400 page elk book Randy recommended, going through UEH, and hours of time in OnX, I'm a little more than a week out from heading to CO for my first Western hunt. Thankfully, I found a buddy who has been elk hunting for over a decade to help (thank you Hunt Talk forum!!!). This being said, I still have some questions and I'm going to throw them in this thread as they come up. I'll also post pics as I can during/after the hunt.
Info about me: I started hunting late in life because my son took an interest when he was 6 (see attached)
View attachment First Youth Turkey Season.pdf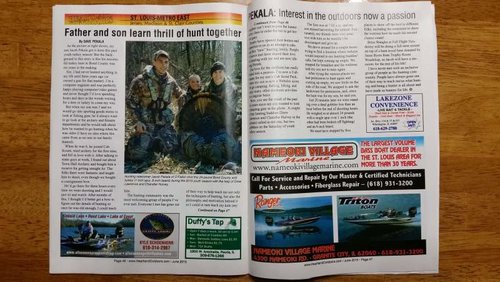 , he's now 13. Now, I've got the bug to hunt just about anything I can eat. I'm an avid whitetail hunter, but I also regularly hunt upland birds, waterfowl, turkeys, and even harvested a red stag in Scotland last year for my 40th birthday (my avatar). I'm more of a meat hunter than a trophy hunter (don't get me wrong, I'm not going to pass up a 350+ bull!!).
Some info about this trip: knowing how I'd kick myself if I saw cows and didn't have a tag in my pocket, I've dropped the $1200 on cow and bull tags - OUCH... I had planned on going deep into the back country, but after the Elk Talk podcast where Randy and Corey said for a new area, you're better off base camping, we're camping next to the trucks. I'm also going to bring my shotgun for grouse in case we tag out.
How much do you all use the elk summer concentration area when planning your hunts vs. just summer range in areas you haven't been to?
What provides better energy for breakfast, oatmeal or Mountain House? What have you all used for meal planning? I'm heading to Fresh Thyme (kind of like a Whole Foods) this weekend to pick up snacks (trail mix, nuts, dried fruit, etc.). I'm grilling up some stuff and vacuum sealing it for dinners back at camp. For lunch, I'm planning to use MREs and Mountain House.