Joined

Jan 9, 2001
Messages

11,346
Location
Just got some film back of the recent hunt to Montana for whitetails.
My buddy shot this buck on about the 3rd day we hunted.
The next day I shot this doe on a B-tag with my muzzleloader. Shot was 90 yards with 100 grains of triple 7 and a 295 grain powerbelt. Shot it right through the heart and it ran maybe 50 yards and piled up.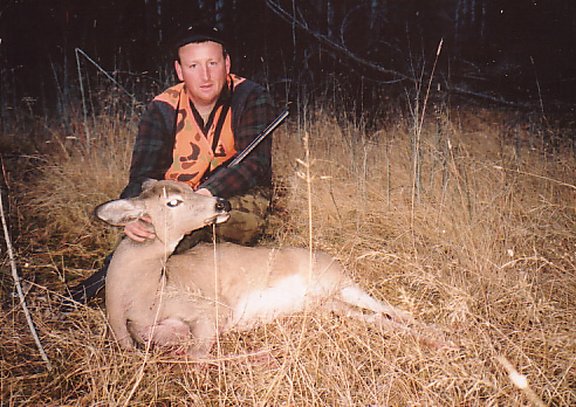 Then the last day of the season, my Brother and Dad were the only ones holding any deer tags, so I went along to pack, spot, and otherwise help them out.
My brother shot this doe right away in the morning with a nice 175 yard shot with his 30/06.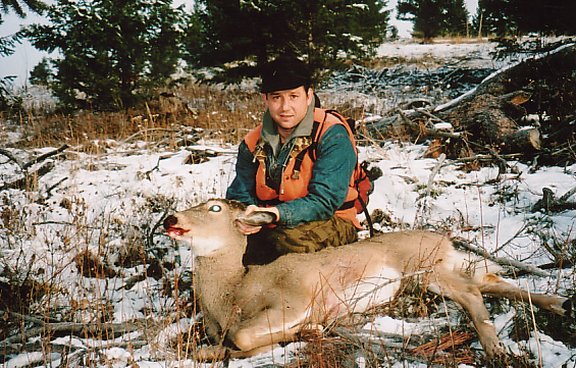 We took care of this deer, then continued on and about 2 hours later my Dad shot his two deer. He shot the buck from about 120 yards with his pre-64 model 70 30/06. When he shot the buck, a doe ran out in an opening and stopped at 250 yards exactly (lasered) and Dad shot it from the same rest, filling his B-tag. Spent the next couple hours getting them back to the truck and that wrapped up the 2004 MT season for us.