Joined

Jan 24, 2018
Messages

597
Location
Time for my fourth installment of my attempt at a season journal! Previous seasons linked below, and while a lot is the same this year, a lot has also changed.
Well, it's official. Just paid for my Minnesota Spring Turkey permit. I'm starting this journal even earlier than last year so that I can capture some of my new adventure into turkey hunting. This will be my third season keeping this journal. I've found it pretty helpful to look back on after...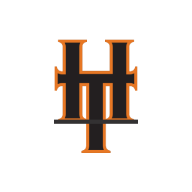 www.hunttalk.com
For starters, I have a new job that is fully remote. This has given me the ability to get out hunting a bit more on weekdays this spring, and I expect that'll continue into the fall.
My season will look pretty similar to previous years. I'll be mostly archery hunting, with a few drawn hunts that give me the ability to hunt in parks or other "exclusive" areas. I've been committed to trad bow since last year and continue to shoot that every day. Most of my time will be spent with that, but I'll bring the compound out for some of those special hunts that don't allow trad gear. Mix in a little muzzy action, and perhaps a Wisconsin tag (still deciding on that one) and my deer season will be rounded out.
New for this year, my wife and I bought kayaks! We plan to do a TON of fishing this spring/summer, which will be super fun. I've also been thinking of ways to include that in my fall hunting, and starting to think ducks again. I'm a novice, terrible duck hunter, but a kayak may afford me some opportunities and access I haven't had before. I'm committing to spending at least 4 weekends of the season hunting for upland and waterfowl, just to mix it up a bit!
I'll do my best to keep this updated throughout the summer and fall for those who are interested in following along. Should be a fun year!