Joined

Dec 15, 2015
Messages

893
Location
today is our seasons end down here. Made my treck to the wood duck swamp.incidentally today was the coldest day of the year for us so far. Morning broke at 27 degrees. Sorry guys no dash marks in front of our temperatures down here. This is as bad as it gets.
Back to the cypress swamp, made my way out there at about 1pm and began my paddle back into the swamp. I notice the water though tea stained, is as clear as can be. I'm seeing bottom in places I've never seen in this normally coffee black swamp water. I meander through this canal back through ancient cypress trees soaking in this last day before the doldrums of spring and summer approach. Great blue herons, cormorants, and red shouldered hawks greet me at every bend in the canal.
I see a pair of wood ducks flush at a range beyond my intent and I watch as they gain altitude and vacate this haunt of theirs I've intruded upon. I bid them fair well and wish them well in the spring. As I paddle on I endeavor to be deliberate in each stroke of the paddle, my effort to emulate an otter or a fish rolling on the surface. My hope is to catch these birds off guard one last time before we part ways til next January.
I've grown so familiar with this swamp over the years that I feel I've earned the privilege to call this place a friend. From the familiarity there are bends in the canal and spots in the backwater where I expect to see wood ducks loafing amongst the cypress knees. But as all wild things they leave us guessing in spite of our experience.
Finally I see movement in the duck weed amongst the fallen limbs and cypress knees. I raise my shotgun and it reports on command sending 4 ducks I knew not were there seeking altitude and distance. There on the water are the ripples left behind from a birds final movements.
I collect the hen who unbeknownst to me was there with the drake I spotted and took aim upon. As I paddle on continuing my efforts to mimic this world I find success once again as a drake swims out from the bank in front of me a mere 20 yards away. He had no idea what I was.
I collected my first drake and set myself back on my journey through this magical place. As is often the case in my efforts in this swamp a wrong paddle stoke here, or a focus on portaging across the next log gives that next pair of wood ducks that slight advantage they need to become the parents of the next generation ill pursue.
I find myself thankful at times I missed this shot or looked left when i should have looked right. After all this is the end of this season. With two birds in hand and one to go I continue my creep through the swamp hoping to earn that worthy chance to close out a limit and close out another rewarding waterfowl season.
It happens. I approach a bend in the canal as stealthy as I can when I spot the unmistakable color of a fully plummed drake wood duck just around the bend. I've made the right paddle stroke, my line is perfect on the drift of the kayak, my gun is shouldered and he has no idea I'm there as I clear the bend and he comes full into view.
One report from my trusty 12 gauge and this season has come to an end. The drake never moved again.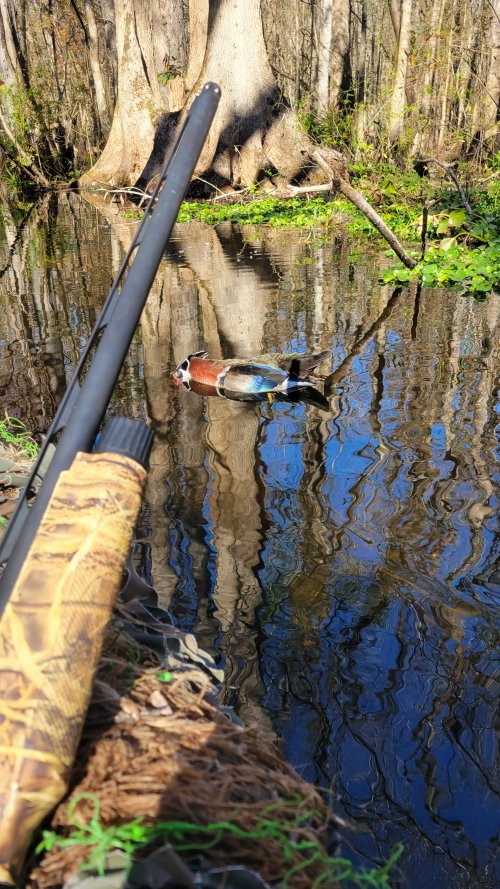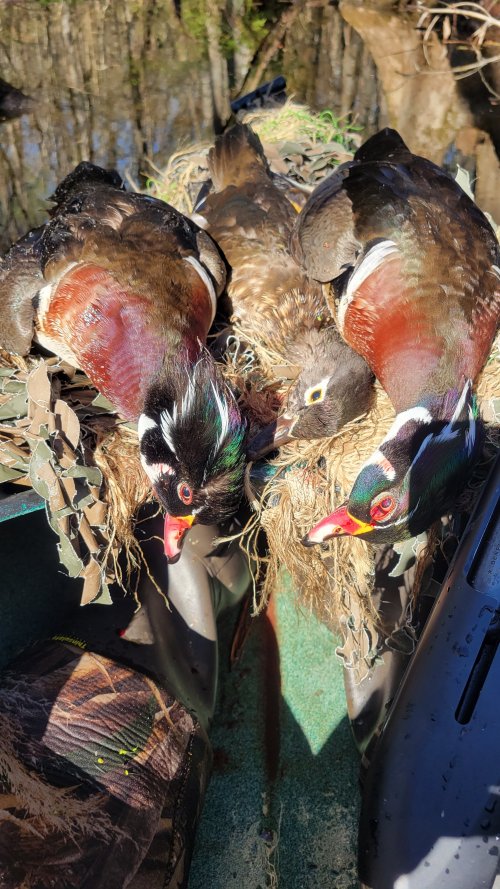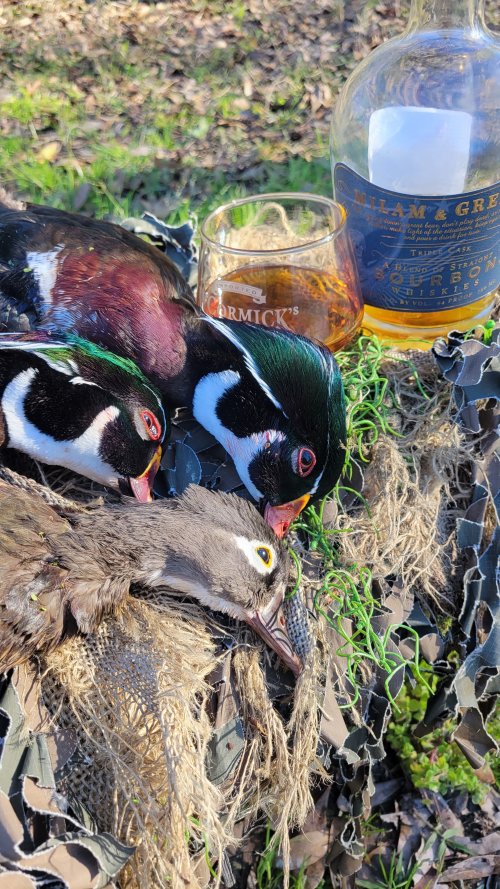 Cheers to another fine season.
Last edited: