Joined

Nov 11, 2003
Messages

264
Location
On Monday the 11th I spotted a doe bedded across the canyon around 10:00am in a snow storm. After glassing for surrounding deer I spotted a buck mixed in with a group of about 8 does/fawns. I had plenty of time to set up my tripod and pack for a back rest and get in my preferred prone shooting position. The falling snow made it difficult to get a range on him but I was able to range a couple trees close to him and knew he was about 350 yards. I hit him exactly where I was aiming on his close shoulder and bullet exited right behind the off side shoulder. Bullet impact velocity from my 300 win mag and 199gr hammer hunters was around 2580 FPS and hit major blood vessels and lungs just above the heart. At the shot he made a mad dash of about 50 yards before tipping over dead. I've seen Nosler and hornady bullets kill multiple deer faster than the hammer hunter but a dead deer in less than 30 seconds after a well placed shot isn't anything to complain about. I also didn't loose hardly any meat which is one of the reasons I decided to try the hammers.
Attached is a picture I took about a minute after shooting.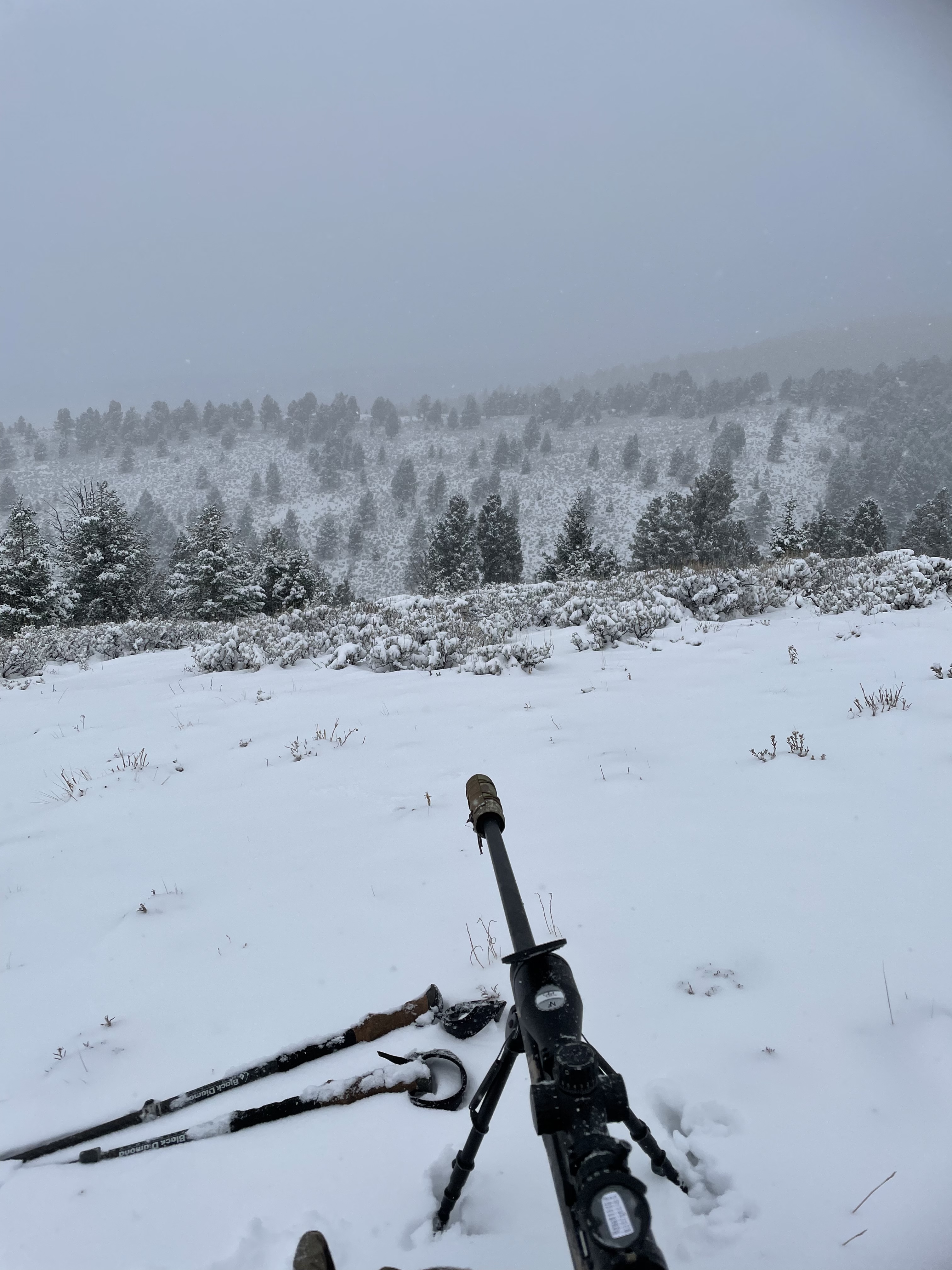 I was by myself so I didn't get any great field photos. At about 27" wide, I'm pleased with him for an Idaho general season buck.
This is a picture of my pack.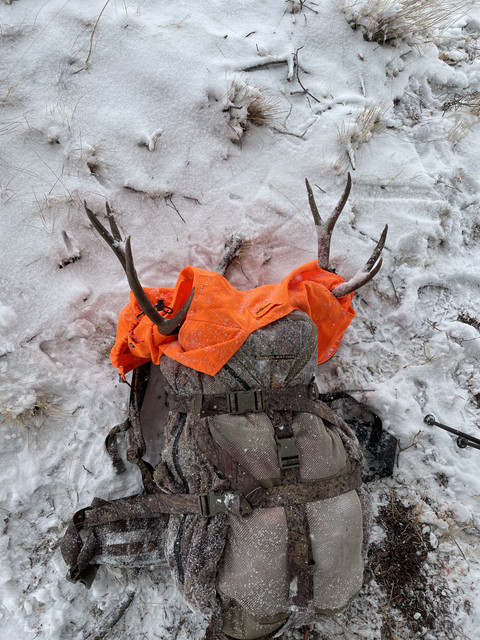 It was about 100lbs after I strapped my gun on it. After packing out a deer(120lb+ pack) in a single trip about 6 years ago I told myself I would never do that again. I wasn't packing 20+lbs of optics/tripod this day because visibility was only about 500 yards or less in this snow storm so I decided to do it in one trip. It wasn't fun with about a foot of snow on the ground but the route out didn't have too much steep elevation or downfall to cross so it was doable. I was able to cover 2 miles back to the truck in about 90 minutes.