Joined

Jun 8, 2018
Messages

246
We were fortunate to draw some great gator tags this year and had a few goals in mind:
First, have fun. Gator hunting has become quite therapeutic to us as we've learned ways to do it that don't require you to run yourself sleep-deprived and ragged. We've been doing it long enough that the pressure is off on killing any gator, now we focus on
the
gator.
Second, we wanted to bring our kids, ages 3 and 5, along for the hunts. I'm sure some folks might question that goal, but we prioritize safety and want our kids to be part of everything we do. We have 16 years of experience hunting alligators, so we understand the risks and plan accordingly. This is finally the year where the kids are conscious enough to know when it's time to be serious and listen to every word Mom and Dad are saying.
Third, 12' minimum standard on my tags. I drew a unit that has a great opportunity for trophy-sized gators. Alicia drew tags in an area that also has great trophy potential, but we just don't have the boat to effectively hunt it. An airboat or mud boat would be ideal and we would definitely adjust our expectations if we had the right equipment. So, we decided to take the first 7'+ gators that present an opportunity on her tags for personal consumption meat.
It's been a great year so far. On my son's birthday, we caught our first gator of the year within 5 minutes of legal hunting time. It was early enough that we were able to stay on the water and ended up filling the second tag not long thereafter.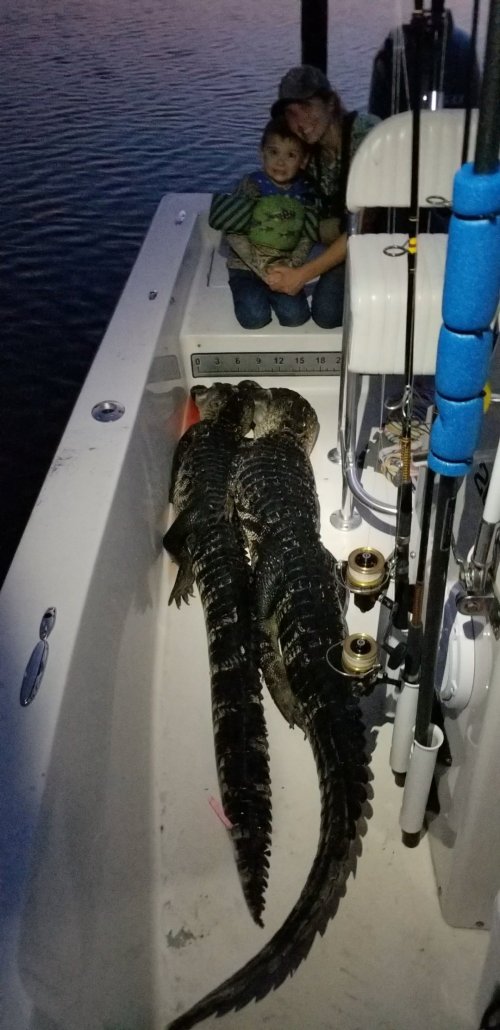 After that, we turned our attention to my tags and put in lots of time scouting for the big ones.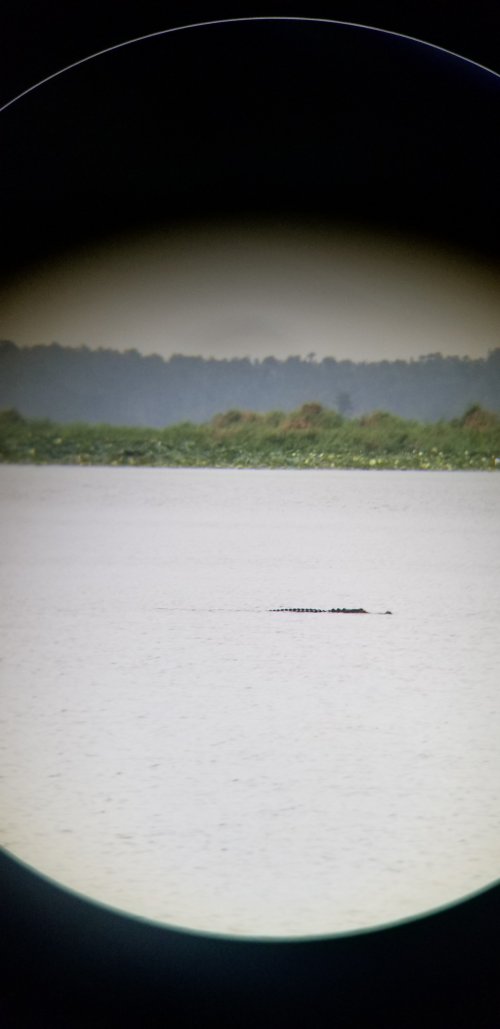 The next generation of gator getters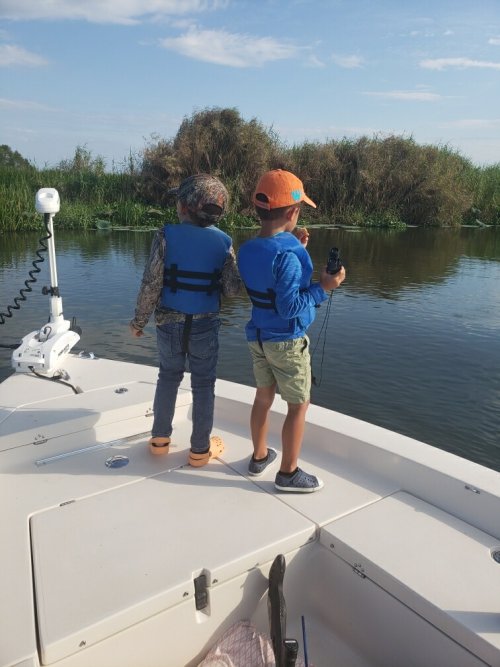 We hunted hard and have put in many hours on our self-imposed 12' minimum tags. The truth is, we should have filled them 5 times over already, but luck just wasn't on our side. This particular unit presents some unique challenges with structure and it seems like every big gator we've hung into knows exactly how to use it to his advantage. Even so, we've kept at it and we were finally able to put a grown one in the boat yesterday morning. Unfortunately, my son got in trouble at school last week and wasn't allowed to go. We were all bummed that he couldn't be there, but he took it like a man and understands the consequences of his actions a little better now.
This one taped out at 12'3.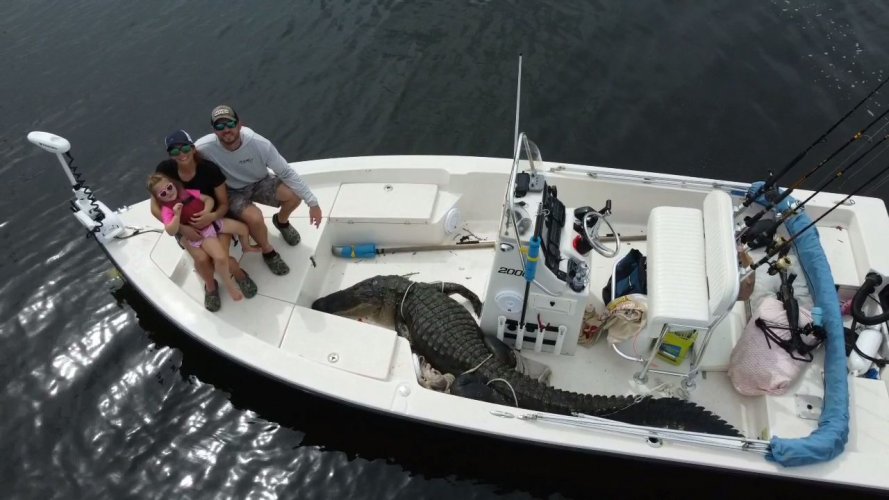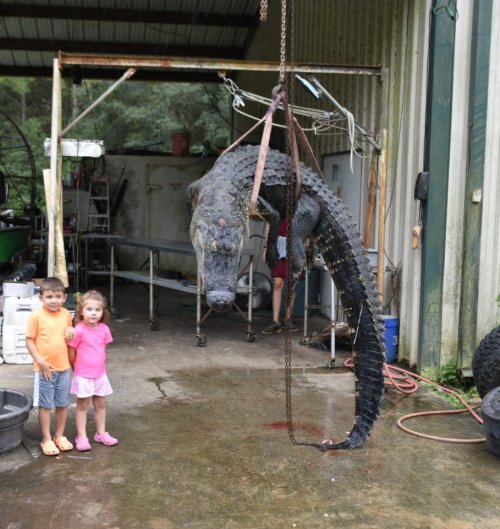 3 tags down, one to go!