Does anyone eat these besides me?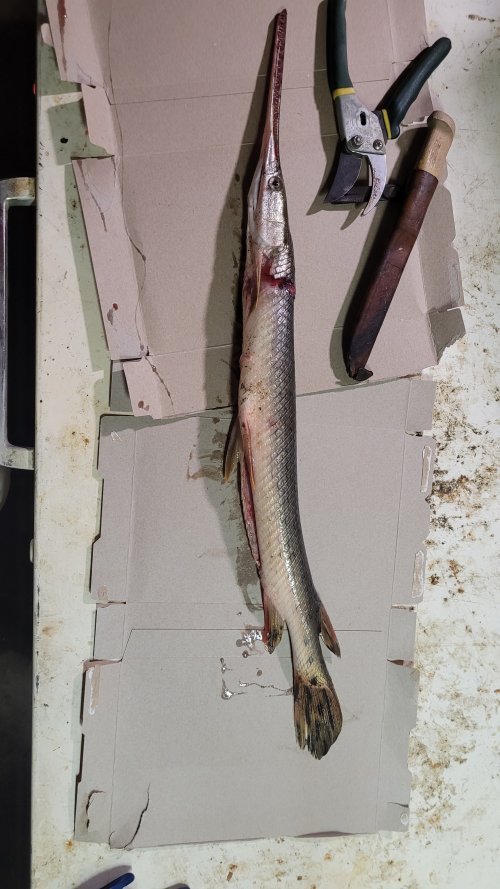 For those of you that don't eat gar, why not? They eat the same type of food as a Walleye. Is it because you don't know how to clean them?
You will need gloves, pruning shears or tin snips, and a fillet knife.
First use the shears and cut through the armor plated skin around the head, down the the middle of the back, and middle of the stomach.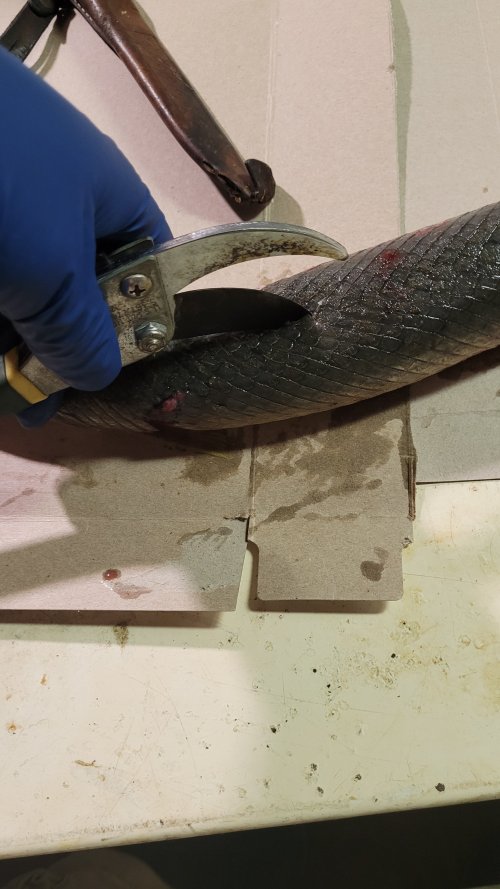 Then take the fillet knife and skin the armor off. Be careful because the scales will cut you and so will the needle sharp teeth.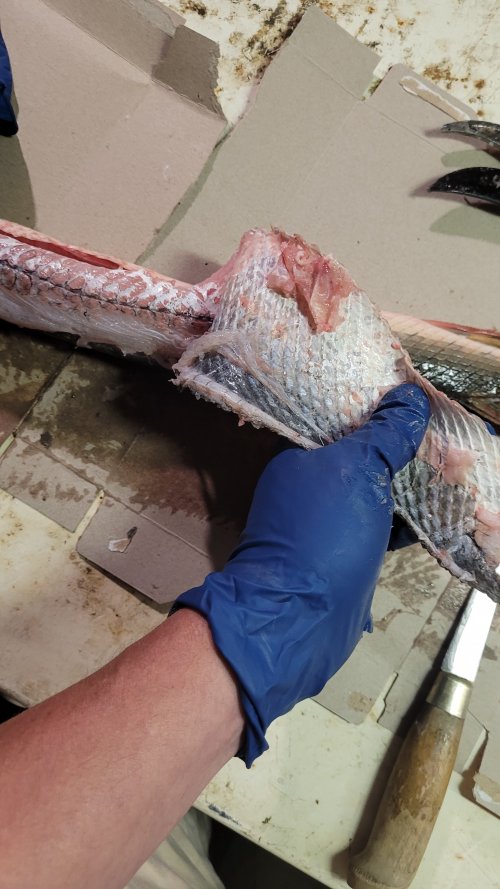 Then take your fillet knife and go down the middle of the back fallow the ribcage around and do not cut through any bones. You will have yourself a boneless fillet that looks like a small back strap.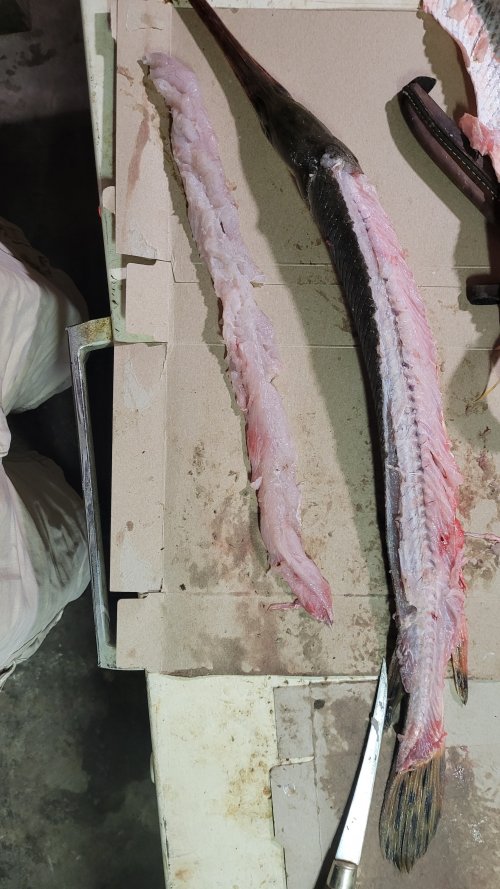 Repeat on the other side.
Cook them anyway you like. Our favorite is to broil them and dip them in butter like crab. Also cut them in bite sized pieces boil until firm but not flaking. Chill in refrigerator then dip them in cocktail sauce. It is like a shrimp cocktail.