Joined

Jan 3, 2021
Messages

350
We winter with our youngest in south Texas. We came back to south Texas yesterday.
About 9pm, the kid kicks the dogs out the back door before going to bed!
There was an immediate uproar with the kid yelling at dogs, slamming doors and running through the house to grab the 20 gauge shotgun by the front door and screaming back out the back door!
I hear a "bang"! A bit later, a second "bang" followed by a third "bang"!
This was in the back yard!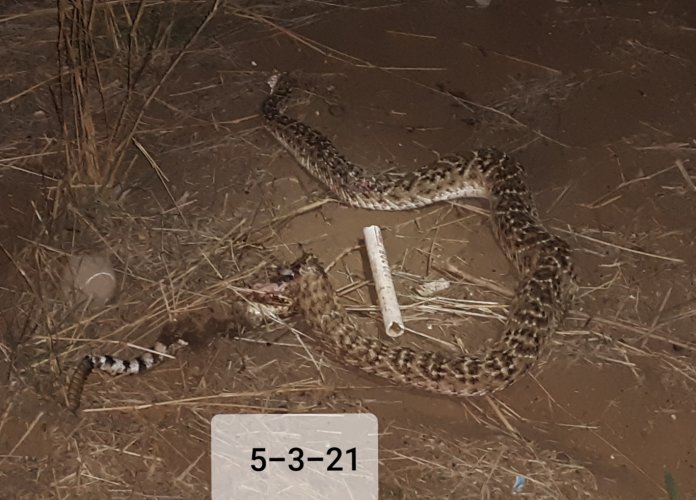 The resulting damage of the 20 bore at close range isn't pretty and kinda makes final measurement (head missing) a moot point, but best guesstimate is about 5 foot with 9 rattles!
"SURPRISE!"