Joined

Mar 11, 2013
Messages

240
At one point a couple weeks ago I was telling a friend that I hadn't been out hunting as much as I would have liked this fall. Which is only partially true, I hunted more in September than I ever have before this year - mainly for grouse, but I was also fortunate enough to put a tag on a bear my first time ever really trying for one.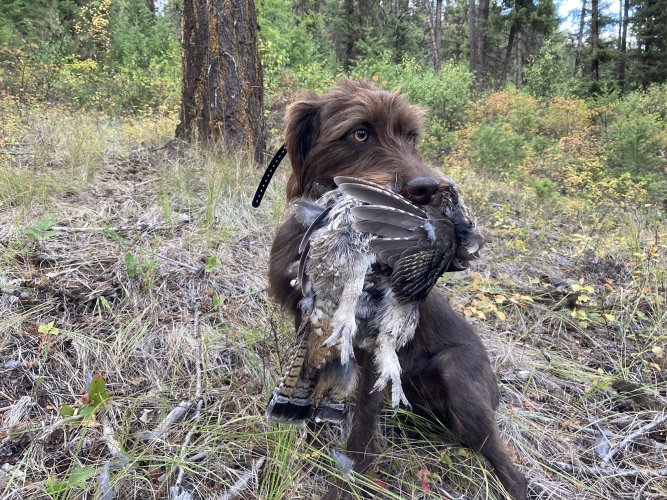 My dog took a while to get a grasp of grouse hunting, but eventually nailed it. This is her first pointed ruff.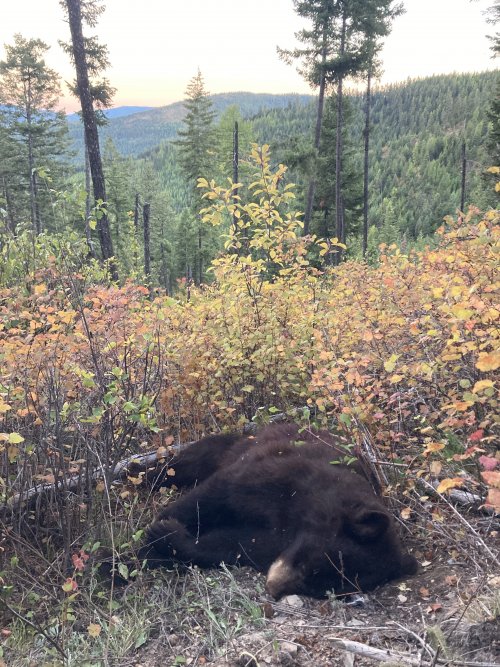 First bear, 6'1" chocolate. The solo pack out was really something. I actually ran into multiple bears before this not carrying my rifle, the afternoon I harvested the bear was the first one I'd taken a rifle into the woods during the fall.
A lot of pre-season efforts paid off for me as waterfowl season started in October and I had some fun hunts. But come Big game season at the end of the month I really didn't chase deer/elk even close to as much as I wanted or had planned on. Between an insane work schedule and an abundance of vehicle problems at every turn, I only hunted maybe about 6 days, 3 of which were half days. Luckily for me I've got some generous friends and I was able to get out on some private during the extended cow season and shoot my first cow elk.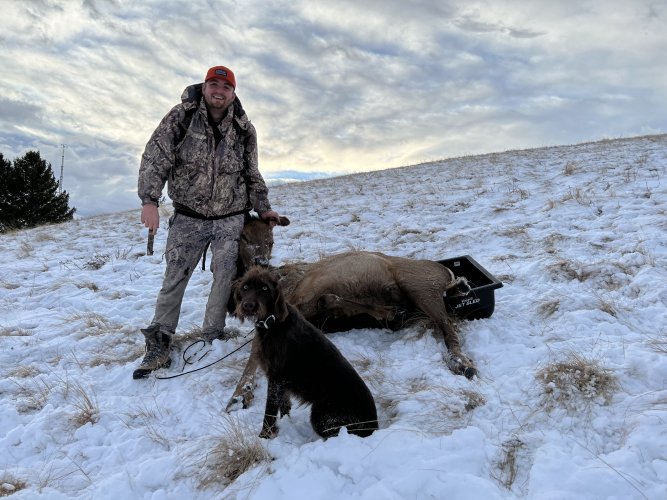 Throughout the summer and fall it was looking like I was going to be able to waterfowl hunt pretty much the entire Month of December through the end of season before starting Grad school. Well, when it came time I ended up going to visit family and my girlfriends family on the east coast, it was a trip long over due but it completely washed all of the time I'd planned on chasing birds. Needless to say the dog wasn't happy.
The second day I was back home I ran out the door to go look for birds. Set up on a small river slough and the first bird down was a drake mallard with my first band on it. Took me ten years and quite a few birds for this to finally happen. My dog seems to have good luck for bands though, this is the 3rd she's picked up in 2 years. The last week of the season finished up well and I was able to have a couple more good shoots.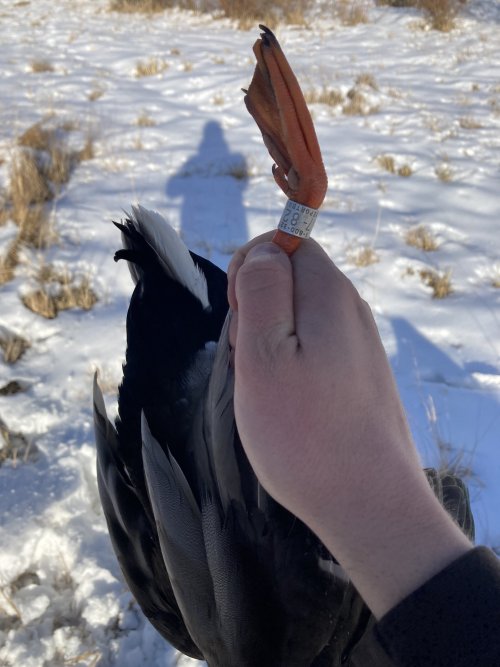 I was originally frustrated that I wasn't able to get out in the field as much as I would of liked this fall, but who ever does? Really looking back now that everything is wrapped up this was an incredible hunting season filled with a lot of "firsts" and plenty of expierences that I'll always remember.
Last edited: