2021-
This is the story of my buddy's Idaho sheep hunt, we will call him A. We met over 30 years ago after I moved from Idaho to Utah. We've had some great times over the years and have even been on some sheep hunts together. A is a pretty lucky guy. He has drawn a statewide deer tag, an expo elk tag, and this year a Unit 27 rocky tag on the late hunt. As a NR that is really hard to do, like 1/2000+ odds. A is also a big time rafter and very generous with his time and equipment and including others on his adventures.
Some background: I've dreamed of experiencing the mountains of central Idaho for over 30 years, since I lived in eastern Idaho for a while. My wife's parents are from Idaho and her Grandpa had a cabin on the Yankee Fork. Between family and friends, I heard tales of adventure in the White Clouds, the Big Horn Crags, and the Frank Church wilderness, but sadly I never had the time to explore the country there. After I met A, I got invited to do summer float trips on the Middle Fork with A and some guys from work, never could get away. Now days they can't get permits.
Fast forward to 2013. My son was living in Idaho and drew a California Bighorn tag. He, his wife, and I were all there when he got a beautiful ram. The best looking animal I have ever seen killed. So the year after that, we started looking at Rocky Mountain Bighorn units. The search led to areas with familiar names: White Clouds, the Middle Fork, the Bighorn Crags, and 'Frank Church' wilderness. I discovered Hunt Talk and got information from some great posters here. I read some great threads, some real classics, such as T-Bone's and Moosie's adventures and mis-adventures. My dreaming of going on a sheep hunt in the Middle Fork country increased, but although many of the units had relatively good odds, success was not so good, and they were in extremely tough, rugged country. Depending on what my son has going, he has been alternating between the Rocky sheep draw and mountain goats, still hoping to draw.
So back to my pal A. He mainly chose unit 27 so he could have a float hunt on the Middle Fork. The 27 late hunt is a huge area and he elected to hunt the north portion, the lower river and invited 3 of us to go with. Me, JP, and L. So in later October, we flew two rafts and lots of gear, to an airstrip on the Middle Fork. These guys knew the river well, having done it many times years ago in high water, but never in low water.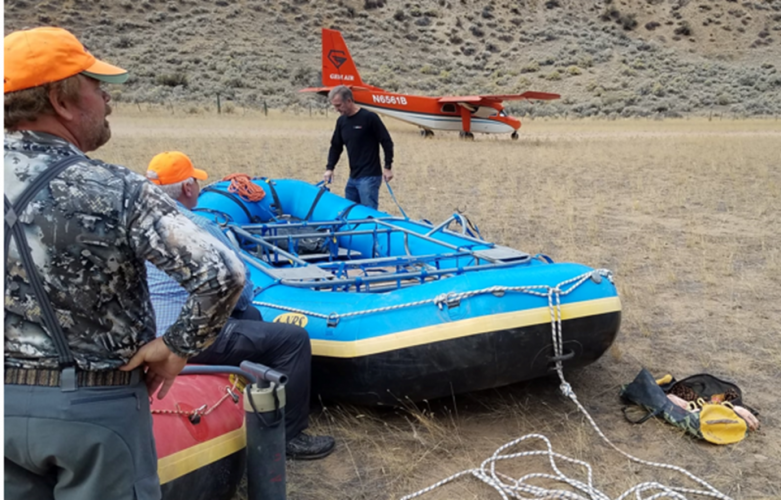 Last edited: