Joined

Jan 16, 2012
Messages

5,297
Location
Hosted a wild game and wine tasting fundraising dinner for my son's school last weekend. We were able to raise $3000 for the school, met some new friends and the best part was that most couples that came were new to our area and didn't know many other families so we built a little bit of community too.
Earlier this summer I was able to work with the Sommelier at Manresa to curate a wine list for me. Manresa is a Michelin 3* restaurant and consistently shows up on any best restaurants in the world lists. Jim gave me some killer wines, I just had to make sure the food was worthy.
The highlight of the night was probably the comparison of the two deers. One was my blacktail from California the other was my son's whitetail from Idaho. Each was very unique, the blacktail was very rich as it had been eating across, and the whitetail was a touch rutty and had a cool mineral component. The blacktail was the favorite on it's own, but I had everyone try the whitetail with the wine from St. Joseph. Together they were one of those pairings that justs makes the other part better. One of those wine geek moments that was just cool to be a part of.
Salmon Roulade, avocado mousse, finger like caviar, microngreens
Chardonnays of the world
Raveneau, Chablis "Montee de Tonnerre" 2018
Kumeu River, Auckland 2011
Arista "Ritchie", Russian River 2014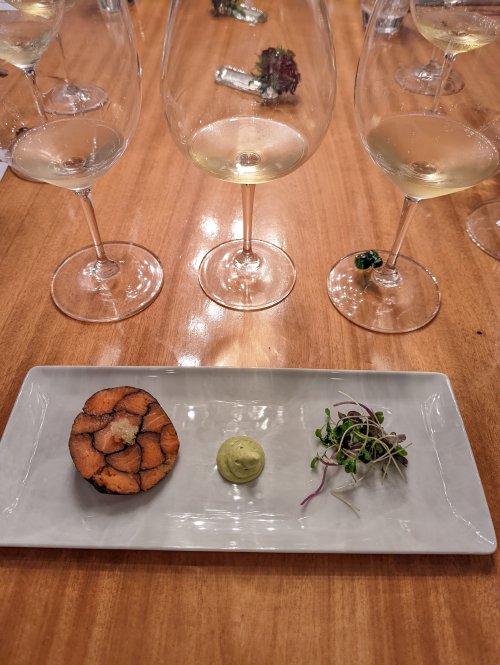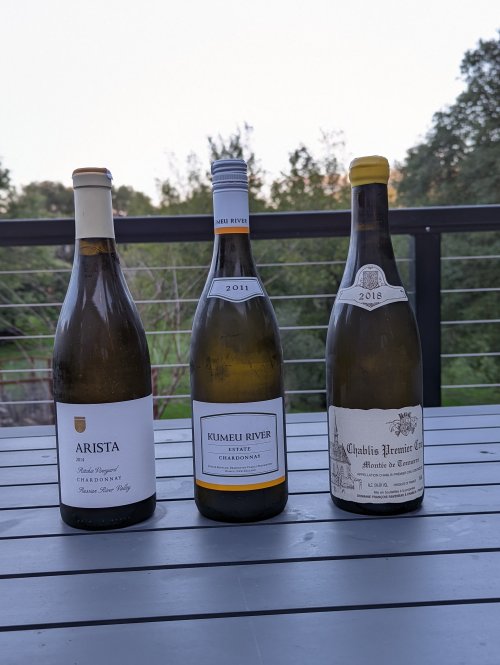 Rockfish Veracruz from Hank Shaw's Hook Line and Supper
Is sweetness in wine bad?
Keller, Riesling "Hubacker Großes Gewächs" 2018 (Dry)
Keller, Riesling "RR" 2018 (off dry)
Egon Muller, Riesling Kabinett "Scharzhofberger" 2014 (slightly sweet)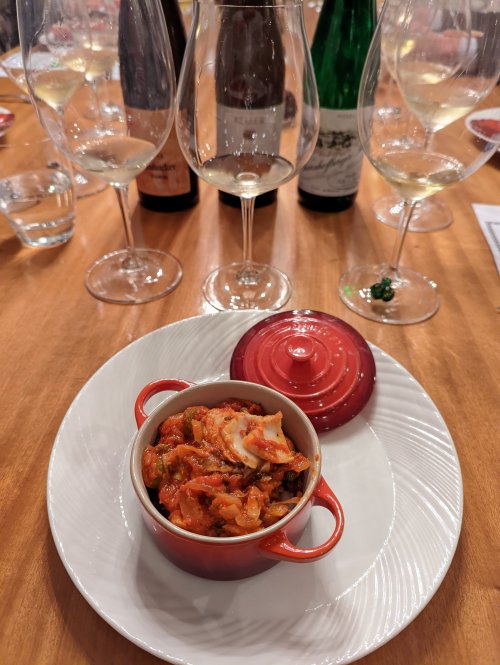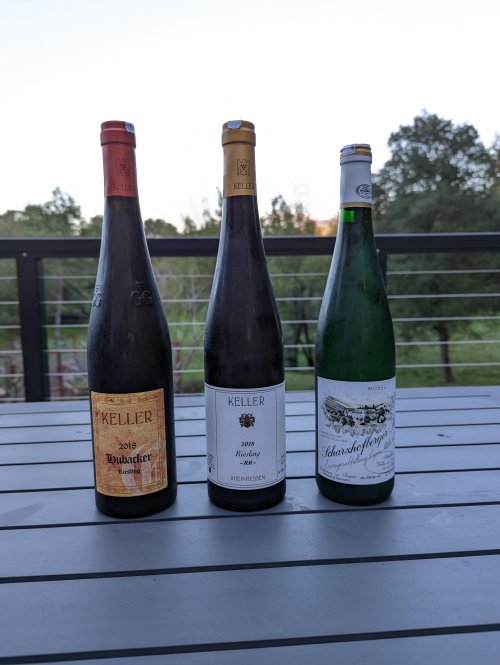 Two deer, two places, twice cooked potato, yellow foot chanterelles, pan sauce.
Why drink Pinot Noir, when you can drink Syrah?
Arnot Roberts, Syrah "Clary Ranch" 2016
Pierre Gonon, Saint-Joseph 2018
John Duval, Shiraz "Eligo" 2014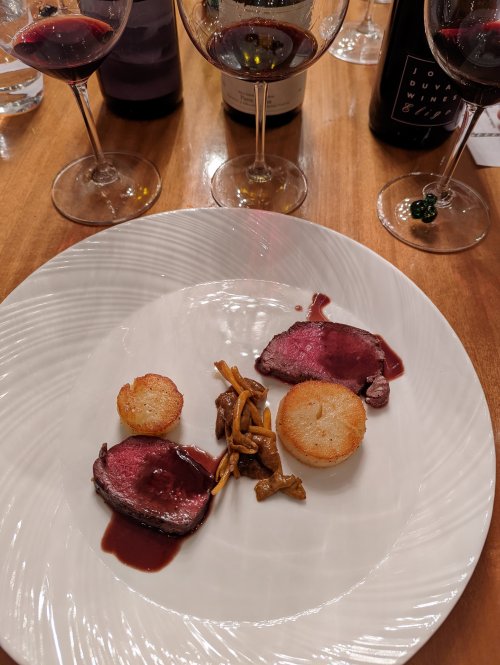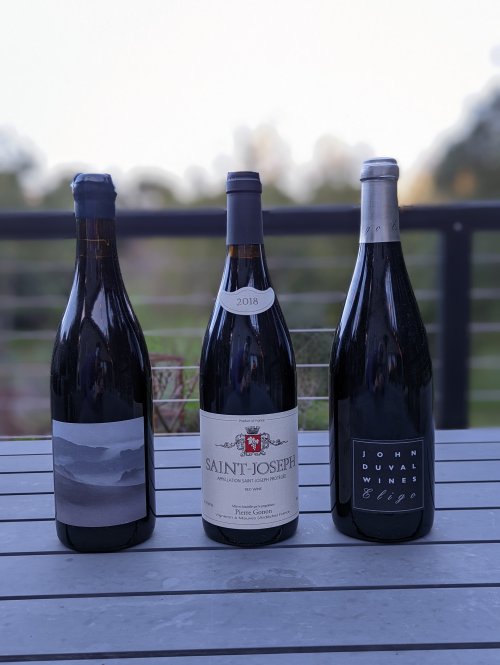 Elk and pronghorn braise, simple polenta
Italy: Classic to unknown
Castell'in Villa, Chianti Classico Riserva 2013
Ronchi di Cialla, Schioppetino 1999
Paolo Bea, Sagrantino di Montefalco "Pagliaro" 2011