kansasson drove down from Kansas City to make a last gasp chance at getting a Kansas turkey. We hung out with the landowners when the two thunderstorm cells came over.
After the rains swept thru we saw two toms feeding and drying off in the ag field across the road. No dice on dragging them onto our side of the road.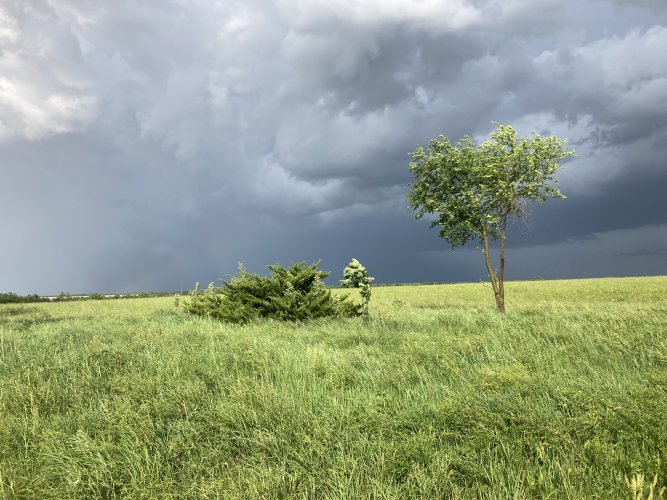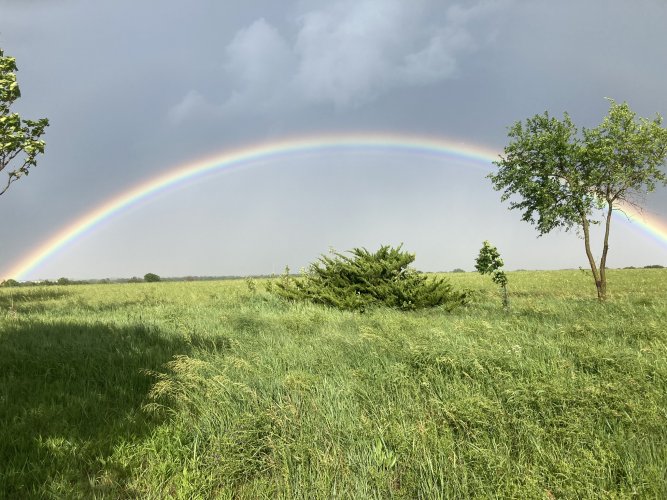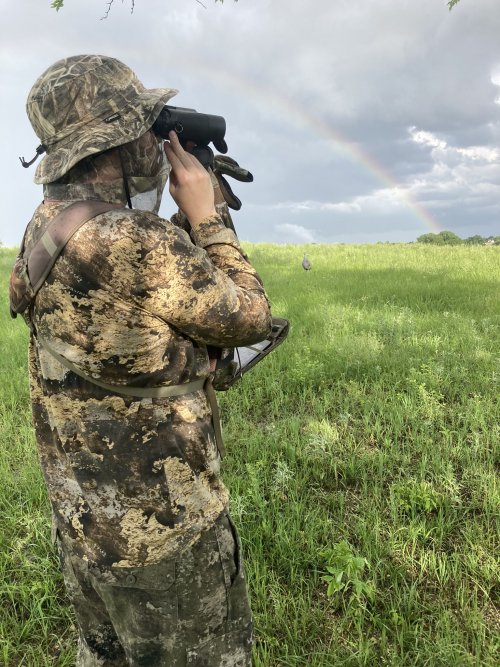 Walking down the hill we saw a doe in the tree line. Walking over to where she had been standing, we found a very young fawn laying low in the wet tall grass.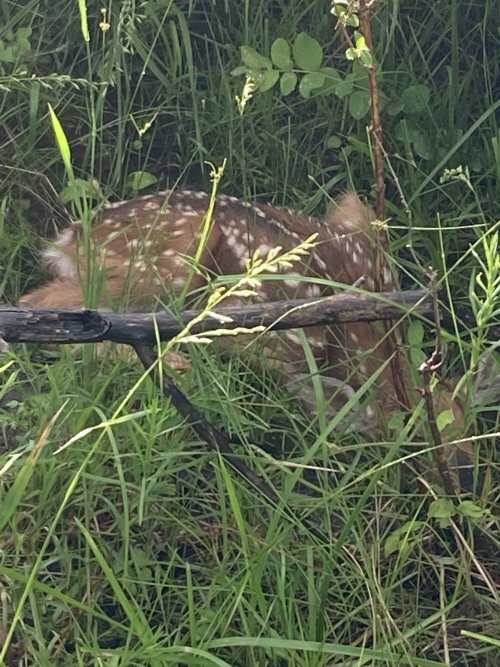 We never heard a hen or gobbler, only saw the two distant toms but had a wonderful time hanging out together. We got to enjoy the deer activity, and …….icing on the cake, I nearly stepped on a quail on the way back to our cars. Three plus hours later and I think my heart rate has resumed its regular rate and rhythm.