So a buddy of mine snagged this awesome muley 2 years ago. Last year he never found him.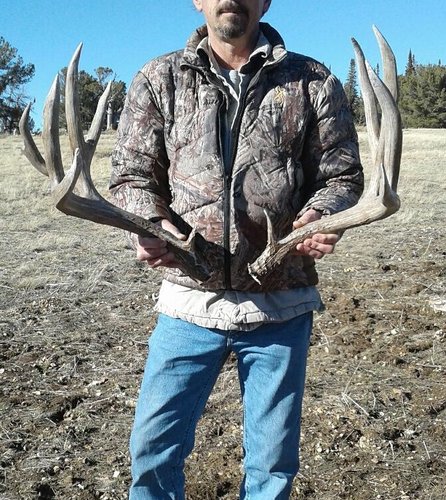 But I did this year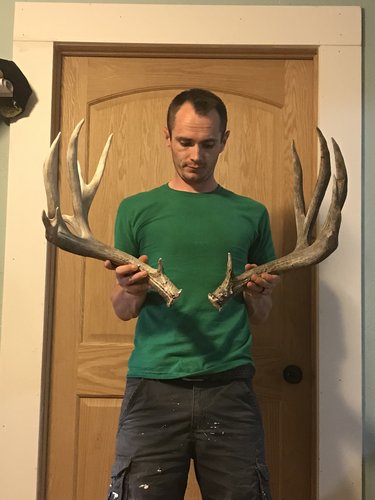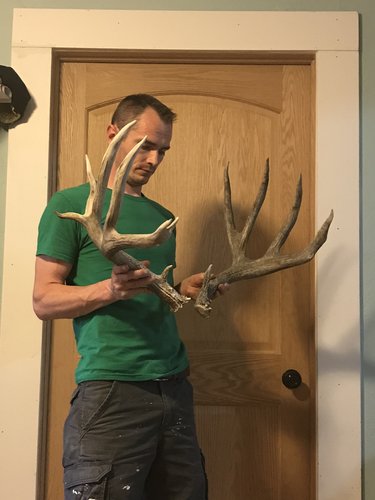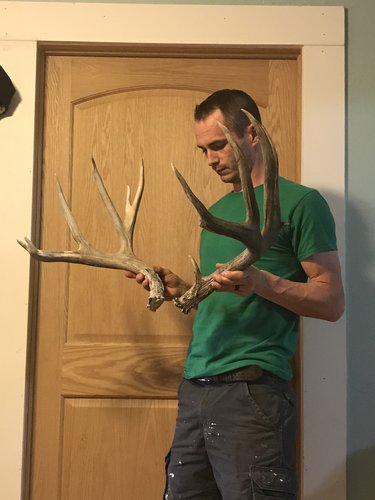 And then I found his left side brown from this year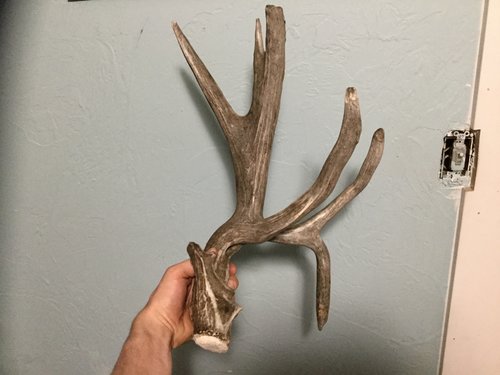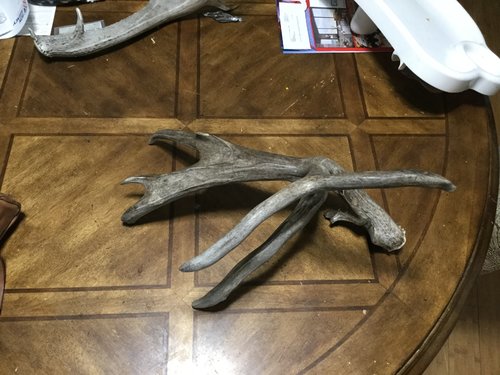 He somehow damaged himself in the velvet and grew funky. But the pedicles match. Still searching for the left, hoping it grew normal. 2 years ago the sheds score 163 (without spread). The set I found score 173. They weigh 2lbs 7oz each. The funky shed scores 82+ broken. Missing approximately 2 inches +. All sheds were found within a 200 yard radius.
Last edited: