The bino pack was carried in the field for a short hike, less than 2 hours. The zippered pouch was not used.
Size small, both in Ranger Green, fits Swarovski 10x42 EL and similar.
These are the products:
Description GOHUNT Highlights The new fully enclosed feature keeps dust, dirt, and all other elements out of your harness and ensures your glass stays clean throughout your hunt Built with MOLLE webbing on the bottom of the harness to allow for the easy carry of bear spray, a sidearm, or other...
shop.gohunt.com
Description GOHUNT Highlights Zippered pouch provides added protection and storage for your small necessities The pouch attaches directly to the Binocular Pack, keeping your essentials readily available for quick access Front stretch slot pocket perfect for reed calls Manufacturer Highlights 1"...
shop.gohunt.com
$130 TYD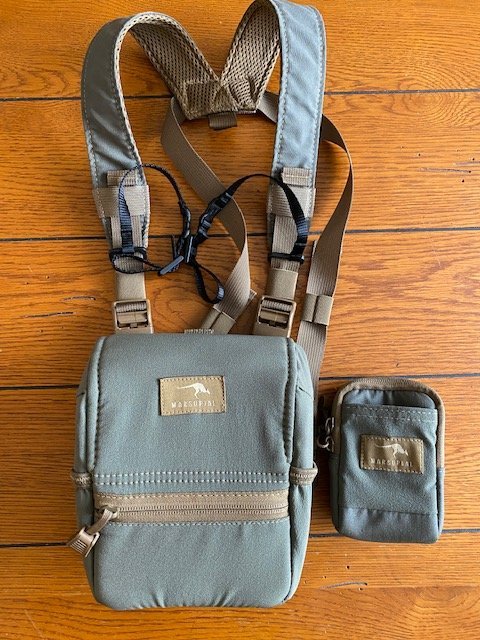 Last edited: