Joined

Sep 4, 2014
Messages

204
Location
With permission from Big Fin himself...
I know most people here probably hunt the Western states predominantly, but I know there's a few of us mid-westerners here too (until I can find a job that takes me west).
One of the biggest hurdles with DIY public land hunting is actually identifying public land to hunt on. In IL where I live it's a particularly difficult proposition as the DNR only lists sites alphabetically, broken into 5 regions. There's no convenient .kmz files like NE or KS, interactive maps like ID, no BLM maps since that isn't a thing here, and even the descriptions on each site are non-uniform and sometimes nearly useless. Seriously, check this one out
http://www.dnr.illinois.gov/hunting/FactSheets/Pages/CopperHeadHollow.aspx
No directions, no street address, the only hint at a location is that there were services/amenities "available at nearby Pere Marquette State Park."
This is the map that was provided: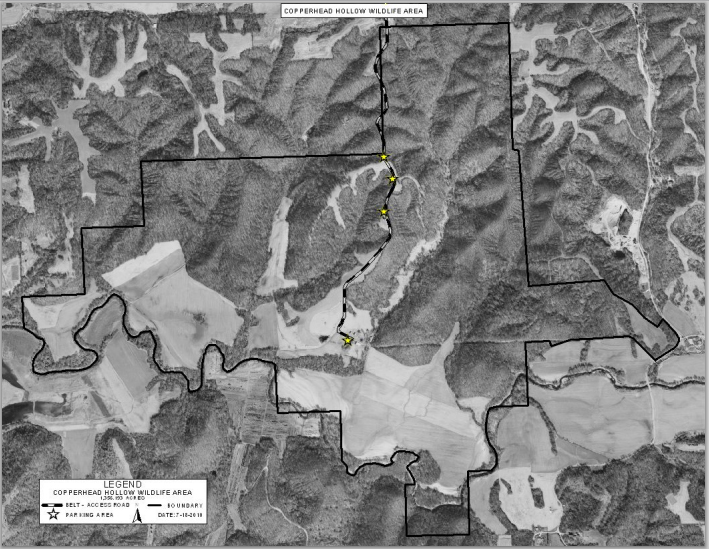 No road names, no reference point. If I didn't know any better I'd think the DNR didn't care if hunters knew any of these places existed
That one took about a half hour zooming around on Google Earth to try and match up the topography and foliage, which not surprisingly has changed since that map was drawn.
Fortunately for anyone who hunts public land in IL, my hunting partner and myself have started a site/blog dedicated to DIY public land hunting across the country at
www.engineeredpursuit.com
/
fb.me/engineeredpursuit
One of our first projects was going through every single public hunting area listing in IL, and mapping exactly where it's located (to the best of our abilities) and making it publicly available to anyone who is looking for somewhere to hunt in IL. We've even linked every location to its respective site fact sheet with species listings, rules, and regulations and provided a .kmz Google Earth file.
engineeredpursuit.com/illinois-public-hunting-areas/
Hopefully it helps someone out in discovering a new public area to hunt. If you think what we've done is cool, give us a like on
Facebook
and check out our
site
. Thanks!