Joined

Dec 22, 2000
Messages

2,257
Location
Days like this do not happen often for me. I'm not used catching so many different species of fish from one body of fresh water. In the ocean I expect this, but not in a fresh water lake sitting at 9000 feet. Hope you all enjoy the photographs. Man, I'm still riding a natural high from having such a great day last Saturday!
My target was to try and get a good sized brown. It took a lot of casting but my wish was granted. I only landed one big brown, but I'll fish all day for one fish like this.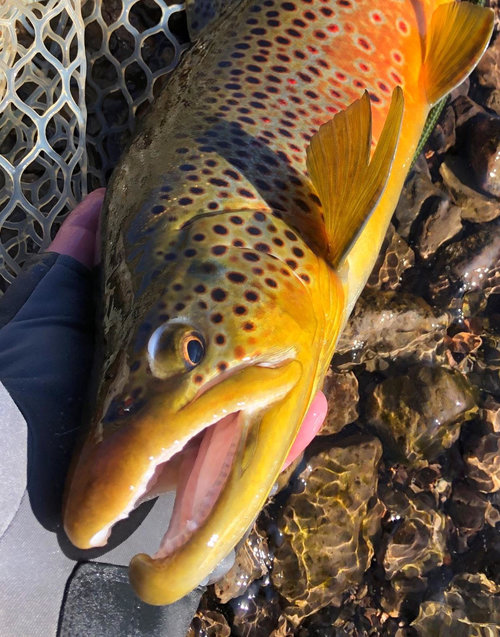 Even before it was light enough for photos I landed this rainbow. I ended up with about a dozen rainbows.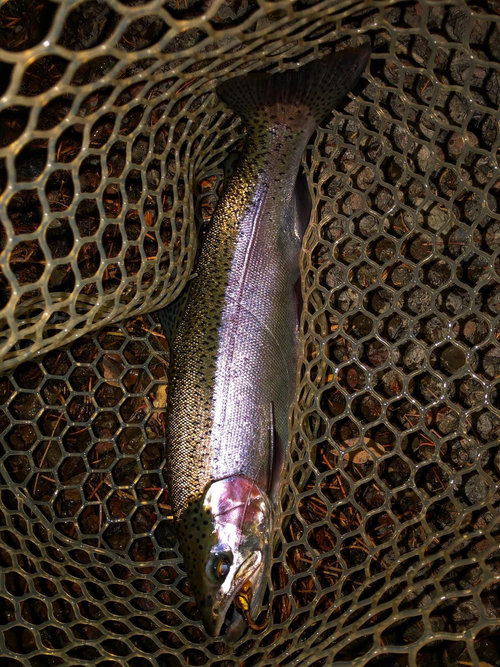 This one was a surprise. Landing a lake trout from the shore of a very deep lake is always a nice bonus surprise. Granted it isn't huge, but it still counts.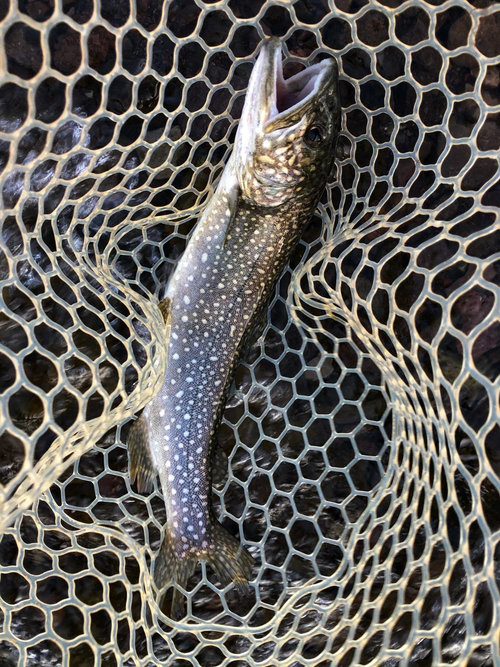 I caught countless kokanee salmon. They aren't worth much table fare wise this time of year, but they sure are fun to catch and look wicked-cool!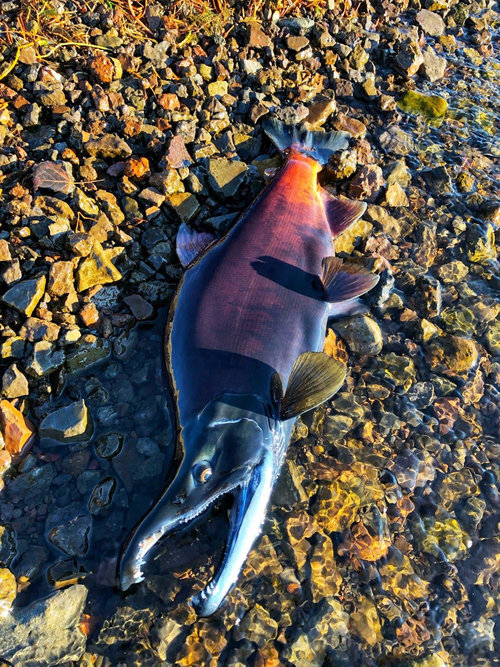 Out of nowhere this little splake slammed my marabou jig. For those that don't know, splake are a lake trout/brook trout hybrid. Cool looking fish.
One of the biggest surprises of the day was this carp. Goofy thing hit three times before I finally got a hook in him. I didn't even know they would hit a marabou jig, but this one did.