Joined

Apr 5, 2001
Messages

6,511
Location
So been bored this last week and started a quick project. Over the years I've given a majority of my deer racks to a buddy that had more use for them (knife handles, drawer pulls, lamps, etc.) than I do with them gathering dust. There are a few I've kept and now want to tinker with.
One was my first Oregon bow kill from years ago. It's a small buck, velvet was coming off at the time and has completely turned to dust over the years, along with the skull plate splitting and flaking away.
So I bought one of those Mt. Mikes fake euros (yeah…I know
) and began playing with the old horns.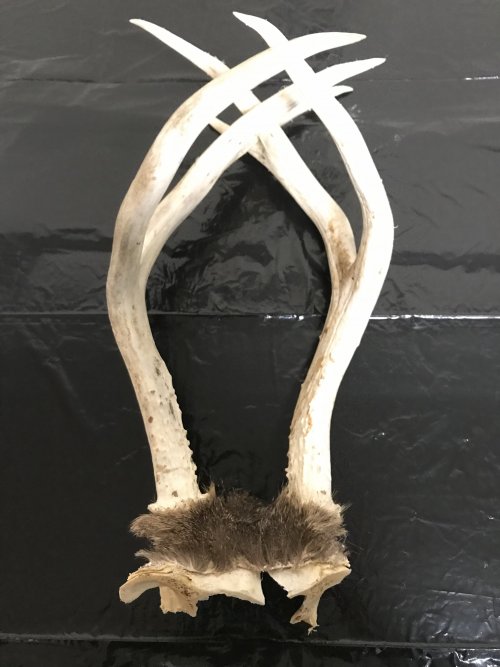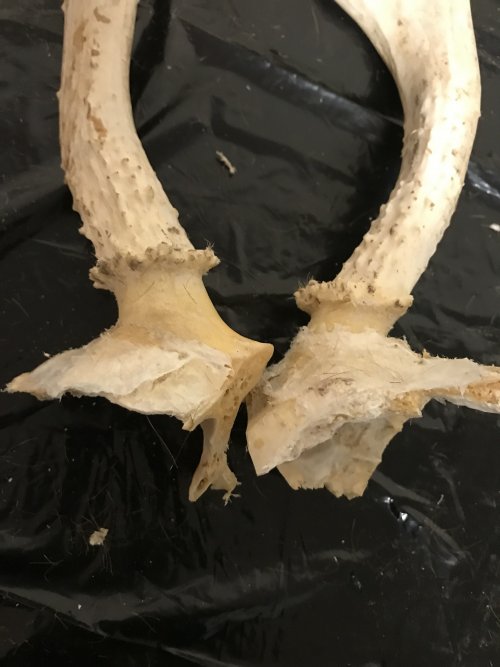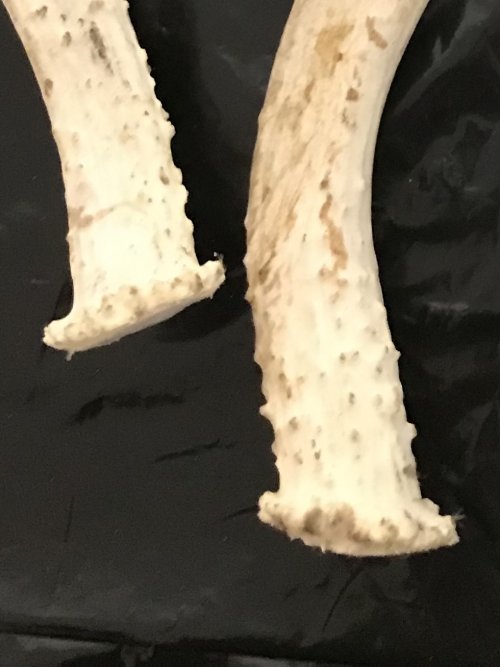 Measured between the fronts so it would be similar to the original spread, stripped the rest of the velvet, and cut the horns of the plate.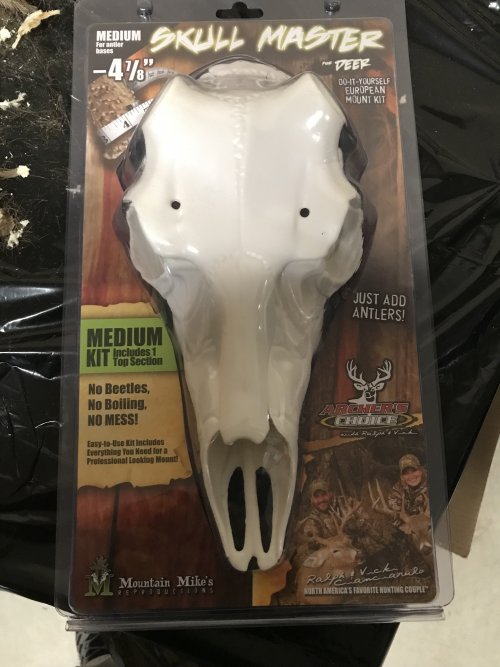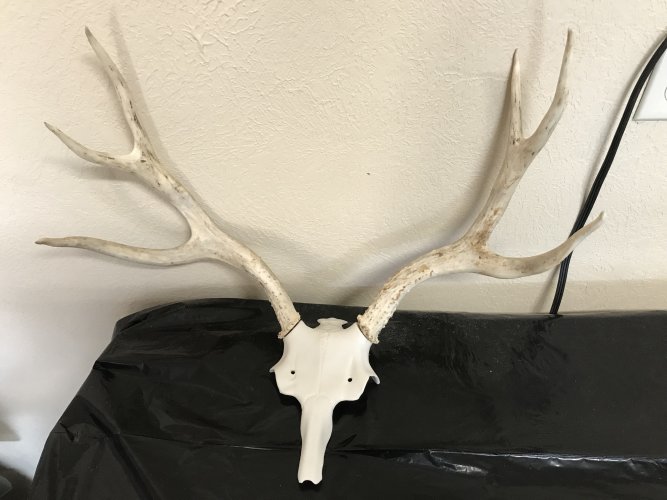 Then I had taken a ride out to the reservoir and found a mud patch (lakes low, lots of colors to choose from) to grab a bucket of goo.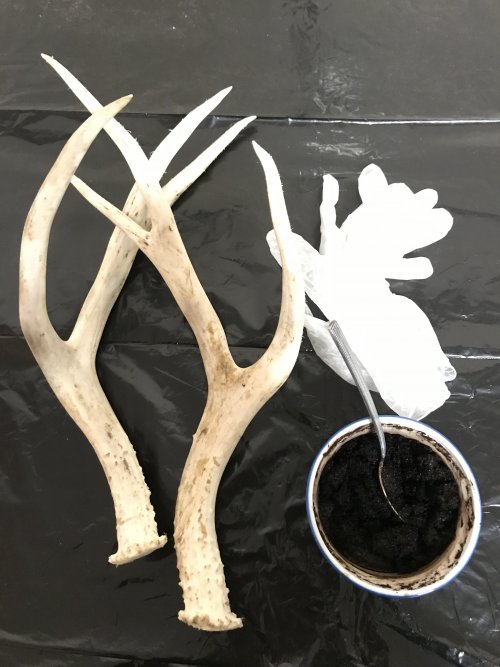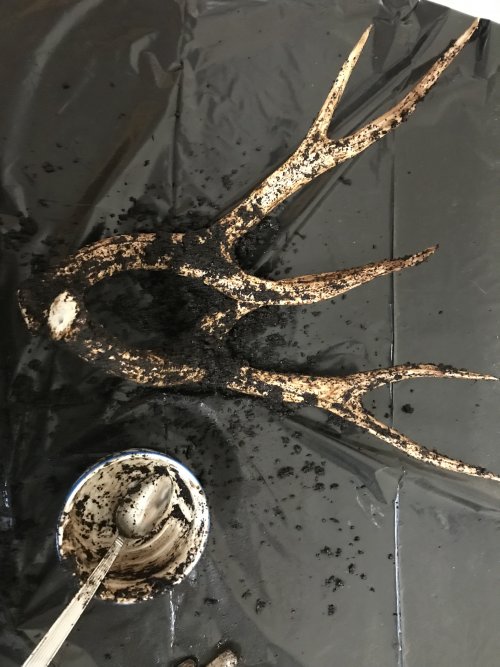 Came home and lightly sanded the horns and then rubbed in the mud. It was coming out lighter than I had wanted so I added some coffee grounds to the mix. Let dry, and then repeated till I was happy "enough" with the color on the horns.
Screwed it all together and "walla" it looks just like horns on a piece of plastic.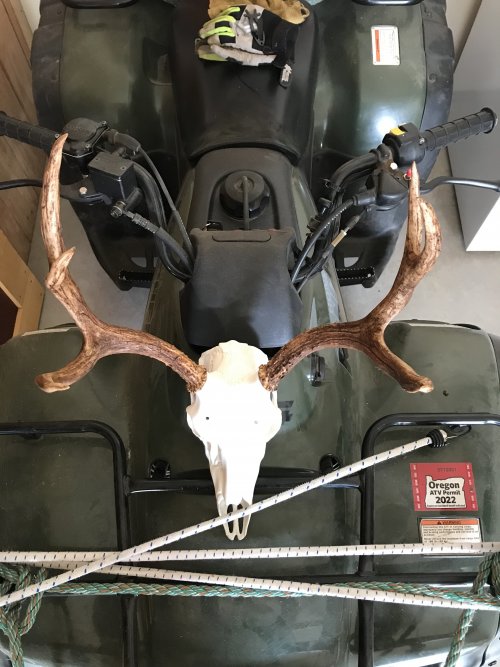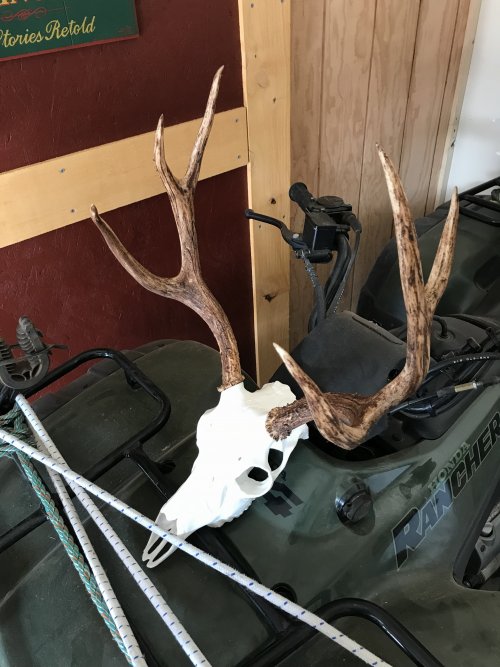 Ergo my question to the group, any suggestion on what a how to paint the plast-o-skull so it looks at least halfway decent and that the paint will actually adhere decently??