Got the blind grassed back up. Before season in the fall it will get touched up with some natural vegetation. Earlier it was fast grass over rafia grass. Now it is reversed. I believe it's about 700 zip ties and some sore fingers.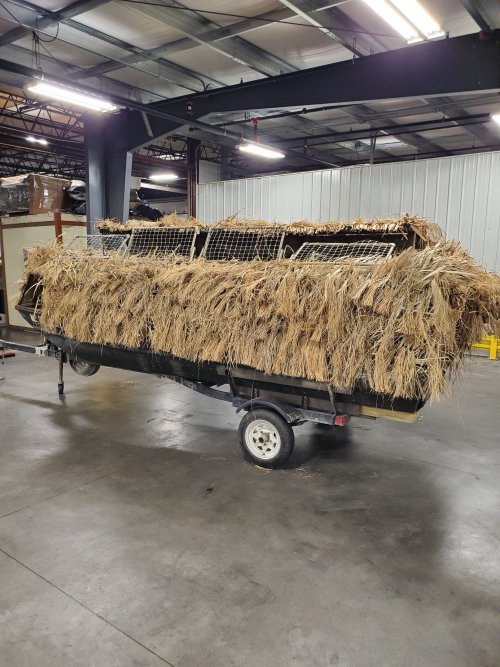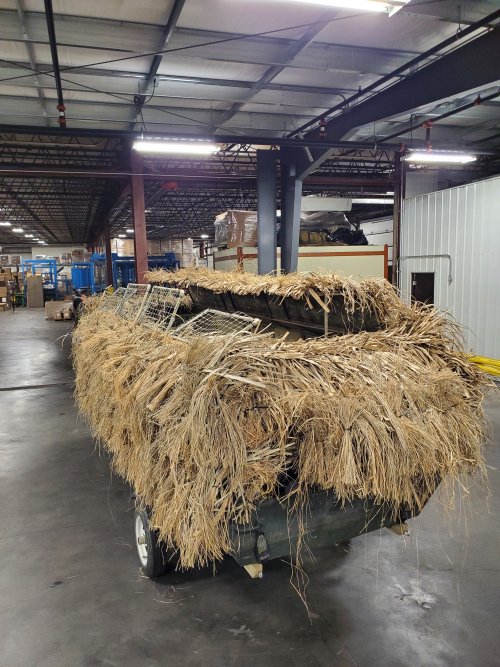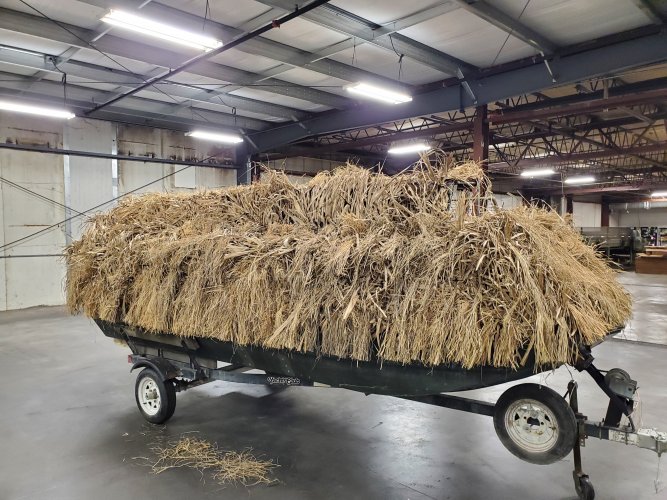 We decided the raffia was to light. I used a mix of taupe and brown RIT die mixed in a spray bottle to darken it up. You can buy the raffia dyed from some sources. You can also find mixing recipes for all kind of vegetation matches on the interweb. I'd suggest dying and drying on a clothes line before attaching to blind.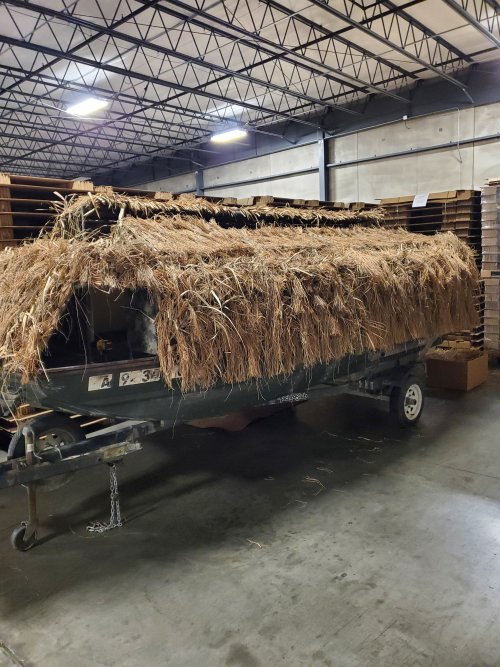 Very happy with how it turned out. This was a good project to get done with my son while it was freezing here through February. Now it's time to get ready for fishing. The blind is light enough two people can lift it off but why would you when you have a fork truck handy?