Joined

May 17, 2018
Messages

1,058
Location
If you have an older CVA and have tried to shoot Blackhorn 209 you have likely experienced issues. Blackhorn simply does not ignite reliably in factory CVA breech plugs. It's gotten so bad that they started selling breech plugs specifcally made for Blackhorn 209 powder but only for the V2 Accuras.
So for those of us with an older CVA including the v1 accura we were stuck using the other powders or dealt with ignition issues. I have been trying to find a solution to this problem for quite some time and found that others were modifying thier breech plugs for the blackhorn 209 powder. I spoke to Carl here in Laramie and he suggested doing this myself as he did not have time. I did some research and found this thread from a gunsmith who has done this many times.
https://www.huntingnet.com/forum/black-powder/359236-cva-hex-breechplug-modification.html
I decided to give it a try. I ordered the necessary bits and tap. Today it arrived and I decided to see if I was capable.
First I drilled it out per specs.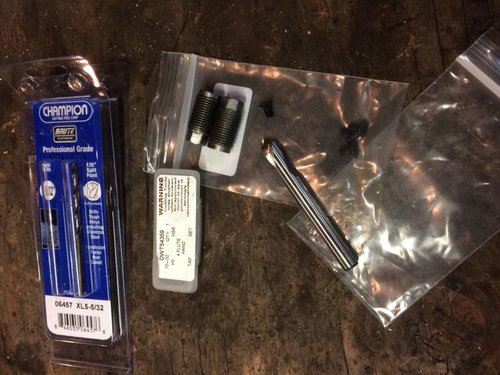 Then used the larger drill bit for the next step.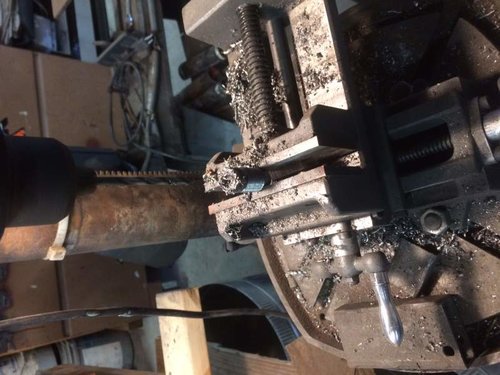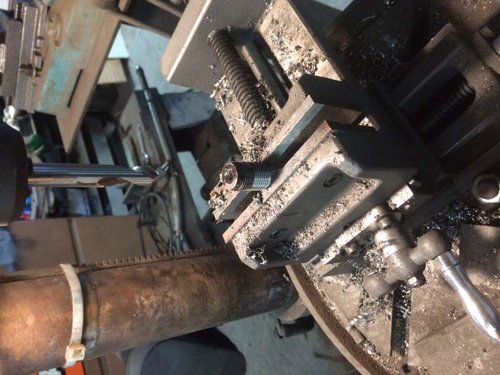 Final step was tapping. I left the belts hooked up and applied slight downward pressure as I spun 8 threads (first 2 are not full depth). I then released the chuck from the tap to make sure I did not mess up the threads.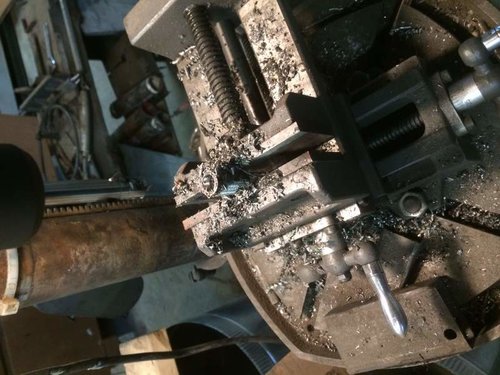 Screwed in the new vent.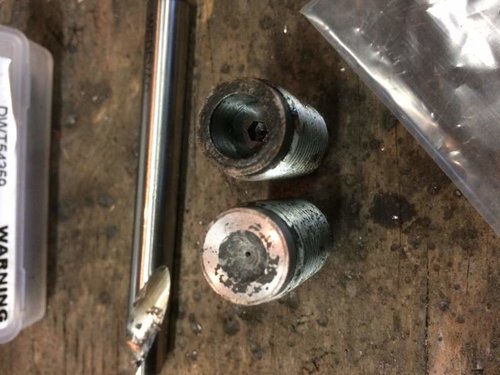 In all it took less than 10 minutes and about $50 worth of bits from e-bay. I drew a muzzleloader antelope hunt in WY and am looking forward to getting this gun dialed in.