Joined

Jan 3, 2014
Messages

554
Location
I have seen grizzly bears, black bears, wolves, and bobcats on hunting, hiking, and canoeing trips in my lifetime but never a wild mountain lion. I had only seen mountain lion tracks in Nebraska and West Texas on previous hunts for other game.
I stayed in touch with the houndsman from my black bear hunt in Spring 2019 and gave him a call this past autumn. He said now is the time to come out West to Utah on a mountain lion hunt with hounds.
Utah offered more opportunities to hunters with additional mountain lion harvest tags in 2020-2021 so I didn't have to worry about the draws. Plus the airports, rental car counters, and hotels weren't crowded at all.
The first area we hunted did not have much fresh snow plus there were numerous coyotes howling throughout the morning. Nonetheless, the hounds treed a legal female cougar after a couple of hours (photo below). We let her go because she looked younger and the houndsman does not like to kill the females. Seeing that first live cougar was awesome and I was glad to get photos.
We hunted a different area on the second day with substantially more fresh snow. The hounds treed an average male mountain lion on the second day of the hunt after running for a few miles. The rush to get up the snow-covered slopes with thigh deep snow was on. (Photo below) We sweated up the steep slope although the temperature was below freezing, studied the cougar for some time, and then finished the hunt.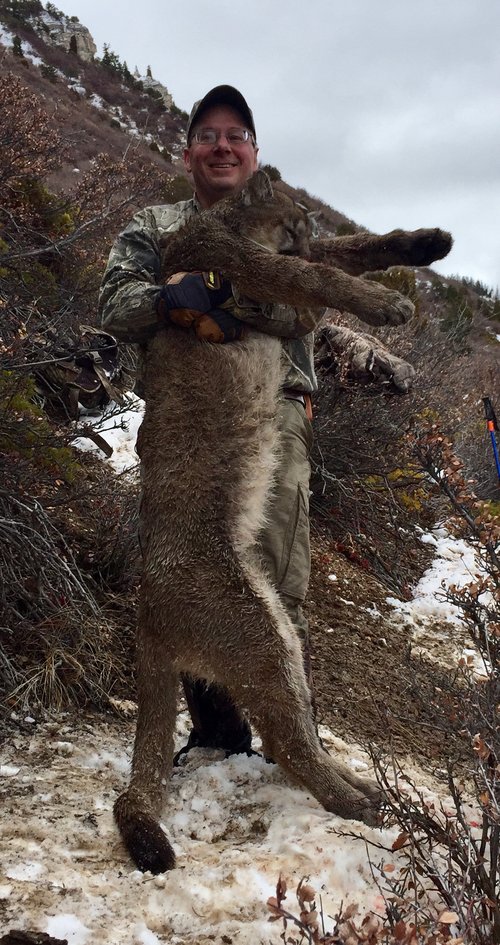 I love listening to the dogs run and bay. Brought back memories of running dogs in the '70s and '80s for whitetails when I was young. The hounds are the real hunters on a mountain lion hunt. We simply follow their lead.
Plus the scenery in our vast public forests and lands was awesome. Surely beats staring at a computer screen or wasting life watching television.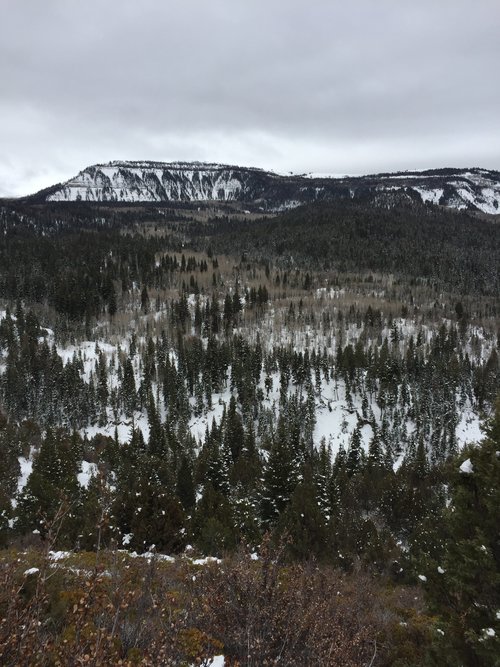 I read that mountain lions are the fourth largest cats in the world behind tigers, African lions, and jaguars. I froze the meat for shipment back to the Midwest and sent the entire hide to my taxidermist.
I said I would never get a full-body mount of an animal again but cougars are just too cool. I hope to hunt mountain lions again in 2022 or 2023 with another houndsman in Montana. I am blessed and cannot wait.
Get out and mountain lion hunt with friends and dogs if you get the chance. You won't regret collecting the memories and experiences.
A real bucket list experience and so much fun, The GrayRider.