Joined

Jan 13, 2020
Messages

135
Location
Hi HTers,
I've been hitting the woods since the season opened on Saturday 8/15, and thought I would start a thread on it in hopes of finally getting a CA archery buck. This season I scored permission on a managed wetland in the Sacramento Valley and it has a lot of deer. I have yet to see any bucks in archery range, but have had a few does. The property is pretty small with lineal strips of bedding habitat along the edges think cottonwoods, valley oaks, blackberry and typical wetland grasses, tules, willows and sedges in the middle of the property. The place lends itself to treestand hunting well and I have setup 2 stands. I have put up a few trail cameras near the stands and did catch this dude: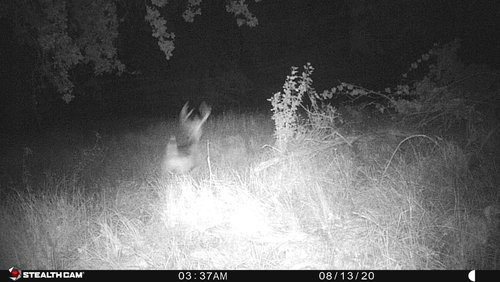 I've hunted 2 sits so far the first one on Sunday and the second last night. I'm seeing a lot of does and fawns from the stand, but have yet to see a buck. I don't think this current heat wave is helping. It was 99 degrees when I left the truck last night, dead calm with no wind. Between the heat and the mosquitoes it was a pretty brutal sit last night, and that ice cold beer I had after dark was so good...anyway I digress... Within 10 minutes of getting on stand I had a little doe under me who came into about 25 yards. Sunday was much the same except cooler with a thunder storm and a little rain... which were great conditions considering how hot it has been here the last few weeks. If you know this part of the world, we rarely have rain in August so it was different that's for sure. I'm thinking the bucks will start moving when we get some cooler nights which might be as soon as tomorrow. Here's the view from my favorite of the 2 stands: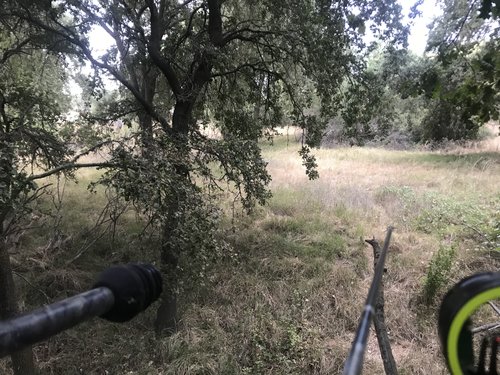 Anyway, that's about it for now and I'll make another post after my next sit.