Joined

Dec 22, 2000
Messages

2,496
Location
Work was driving me crazy and I seriously needed a break and some hard-core fishing R+R. So I took a few days off from work and hooked up with my old fishing buddy (Captain Ahab) over in Western Montana. We fished 5 lakes in 2.5 days. We caught fish in 4 of the 5. The one we didn't catch fish in is because we got blown off the lake only about 20 minutes into fishing. No big deal as we had a good trip over all. We caught smallies, largemouth bass, kokanee salmon, brooke trout, and I caught my first lake trout. The toughest part of the whole trip was pointing my car east and heading home. Even if the fishing had of been terrible the scenery and renewing an old friendship would have been worth it.
Like I said the scenery was pretty easy on the eyes. Being surrounded by this kind of scenery day after day just never gets old.
My buddy Dave (Captain Ahad) caught the first fish of the trip. A pretty darn decent smallie.
Shortly after I landed my first smallie of the trip. Not as big as Captain Ahabs, but I was happy to get one hooked and landed. It weren't a minnow though.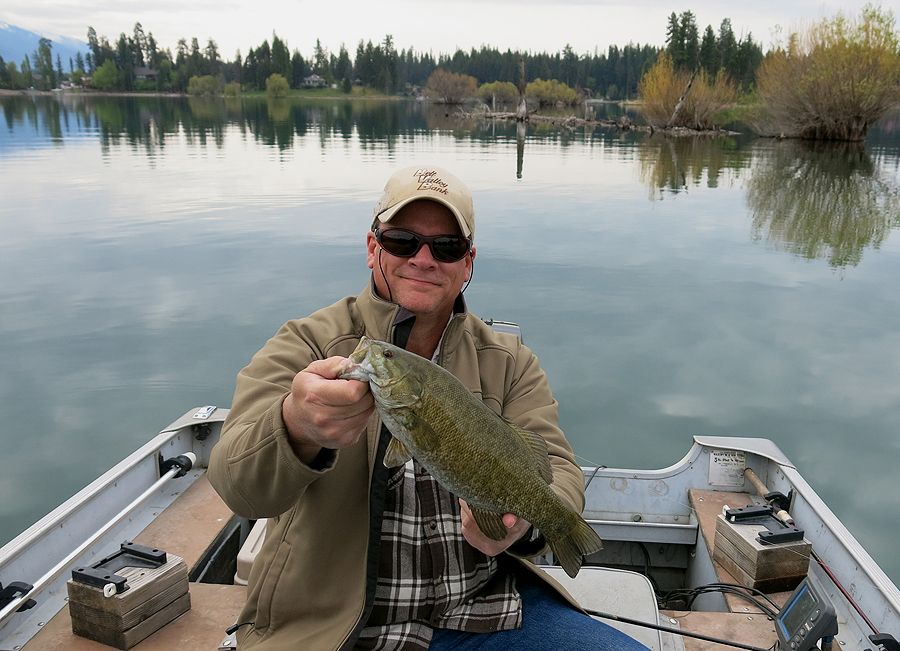 Dave and I basically went back and fourth catching smallies and the occasional LM bass. The limit on the lake is 1 smallmouth over 12" and 4 under 12". It was actually harder to catch the under 12" bass. We did manage to each get our limit in about 3 hours. I lost count of how many we released tough.
One more smallie pic for good measure.