I haven't been shed hunting much this spring, I've been much more focused on habitat improvements. I've only found one antler so far but it is from a buck that I have some history with and is a little unique. I got lots of trail cam pictures of him in both 2016 and 2017, saw him last spring during turkey season, saw him 4 days before he dropped a shed this spring, and I saw him during our muzzle-loader season in January. I would take him even though he isn't much to look at but just never cleared enough brush for a shot I was comfortable with.
Here is the shed pic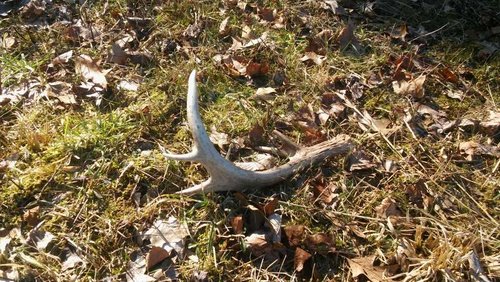 A trail cam video from last fall
[video=youtube_share;QTCxua_AnT0]https://youtu.be/QTCxua_AnT0[/video]
Tough little fella.