Joined

Jun 25, 2018
Messages

882
Location
I love the West and all the hunting opportunities it has to offer, and I love reading about everyone else's adventures on here as well. This isn't that though. This is my attempt at documenting 3 days of typical hunting near where I live in NC. All public land. Today and tomorrow I'm trying 2 spots I've never hunted before and Saturday morning I'm planning to sit over a scrape line that has been pretty active most mornings this year. I've already killed a spike this year, which means I have one buck tag remaining and 4 doe tags. There's a decent buck in the area of the scrape line, so it'll be an in the moment kind of decision whether or not I shoot a smaller buck before Saturday. Oh yeah, I also have the .22 with me to pop any squirrels that give me an opportunity. So here we go.
Day 1
Today's hunt started a little later than I wanted due to trying to get some stuff organized for tomorrow. I dropped the boy off at my dad's around 12:45 and promptly started the hour long drive down to the game lands. The gate I parked at accesses a section sandwiched between two areas I've hunted a fair bit. As I start walking in, I'm pleased to find the main trail is both very easy to walk and also not heavily traveled.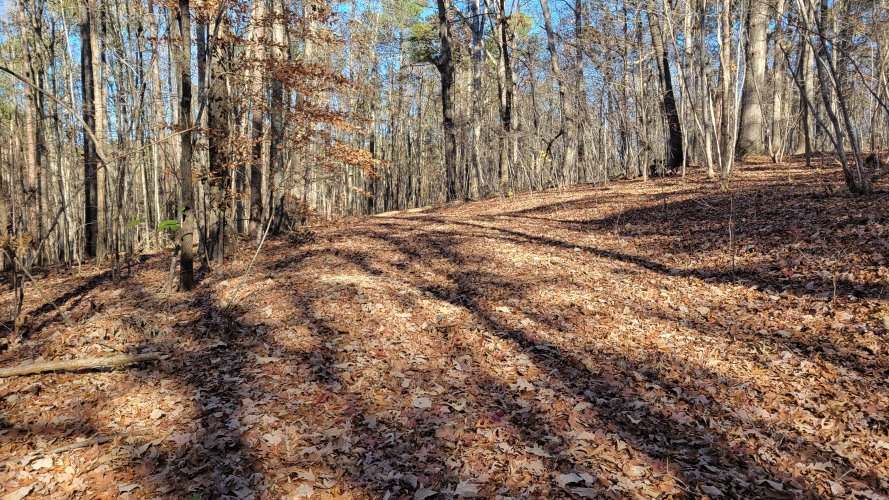 The leaves are very loud, despite it raining a couple days ago. It's also nice to finally feel a chill in the air (about 45 degrees today, a fair bit cooler than normal this time of year). At this point, I'm not really concerned with noise as I'm trying to get to some terrain features I'm interested in. I continue on for a little while when I start to see some pines in the road bed.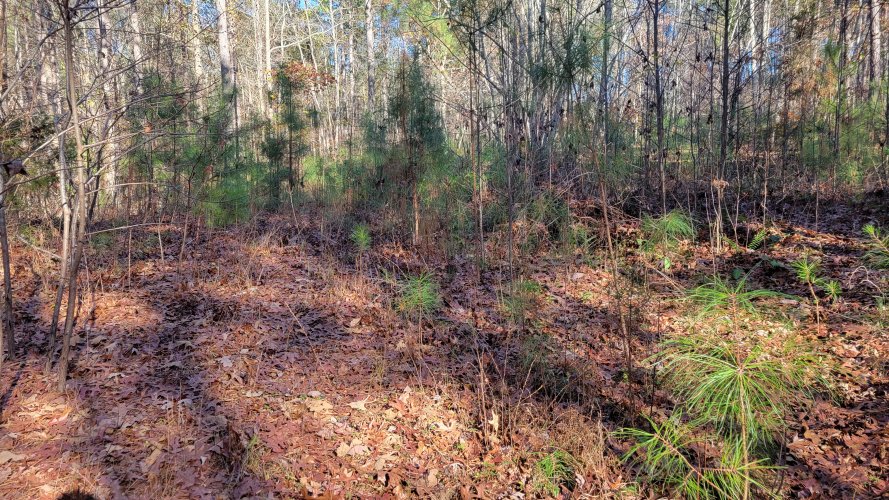 This is always helpful because bucks love to make rubs on these saplings. As I move up the road though, it's clear that there's not much deer traffic through here. The trail continues on for a while til I hit the saddle I was interested in. There are a couple good rubs up in the saddle but I always say rubs are for suckers. Deer make so many rubs that I don't find them to be particularly useful to hunt over. Instead, I like to follow them until I find a scrape line. I begin following these rubs and find that someone else had the same idea not too long ago.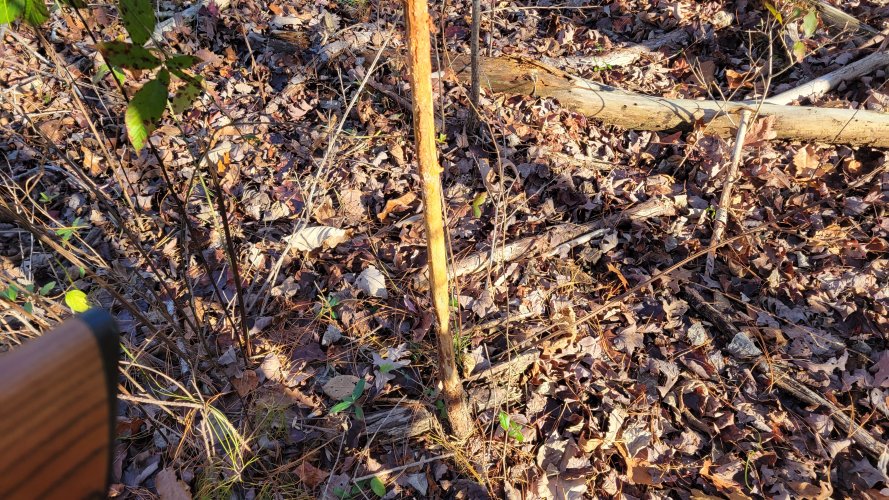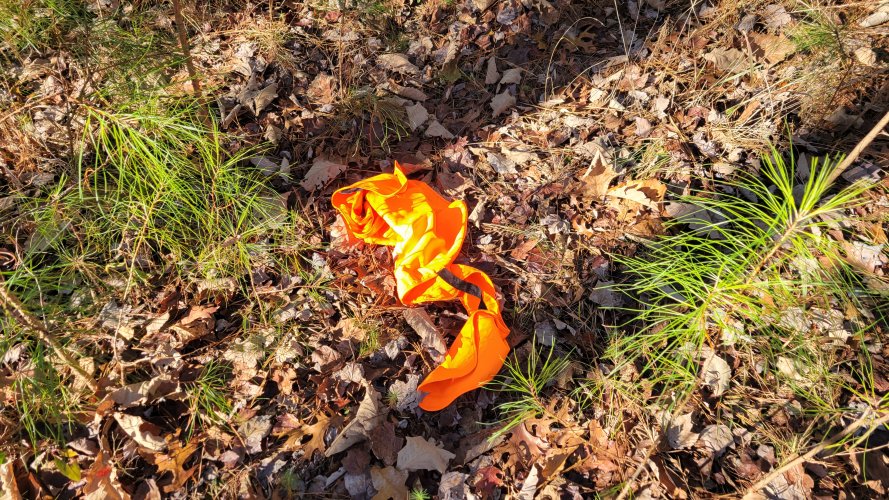 I continue on anyways and begin descending toward a creek bottom. The woods are still way too open and the rub line has stopped. Eventually I run into some laurel in the bottom though, and parallel the creek until I find a scrape. Unlike rubs, scrapes aren't for suckers. I note what looks like a trail and keep following until I find a second scrape. We're in business.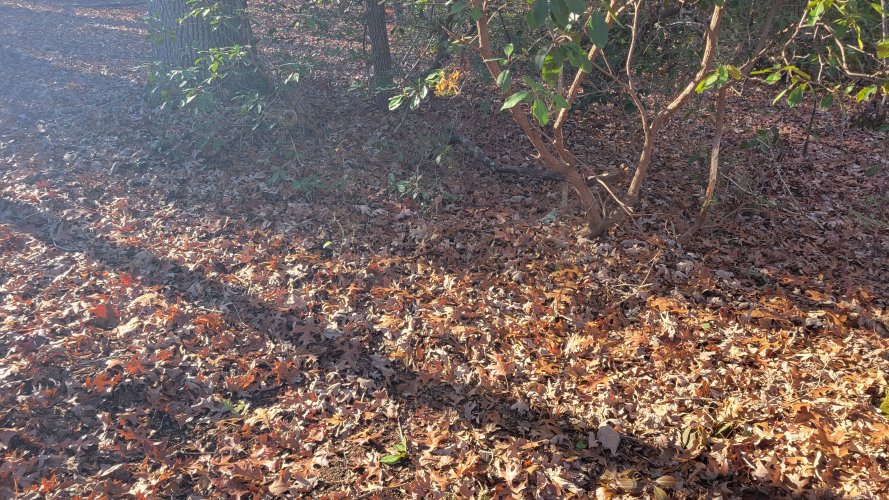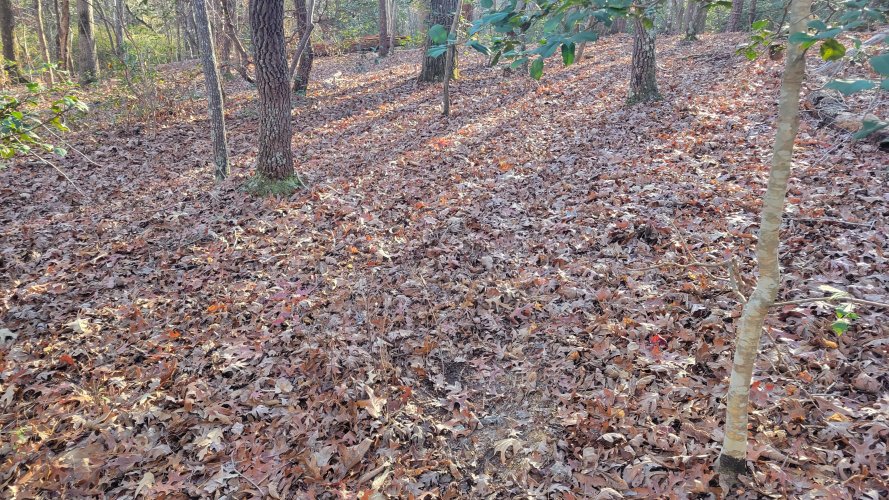 As I'm checking the second scrape I hear the undeniable sound of squirrel claws on bark to my left. I ready myself and look. Eventually I see it jump from the tree to the laurel and know it will cross where I have a shot.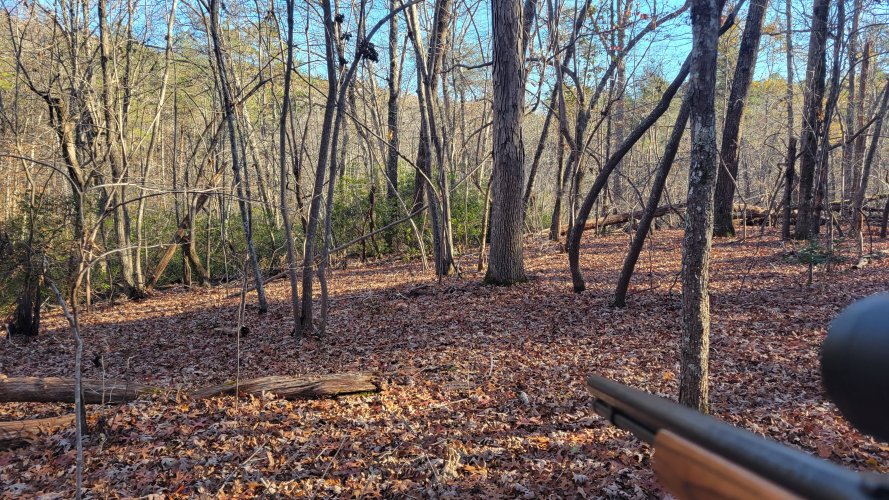 I miss my first shot but the squirrel climbs a tree and rests in a split, pressing itself flat but not realizing its silhouette was perfectly visible. Didn't miss that time and the squirrel fell 30 or so feet with a thud. I then turned my attention to setting up for the evening. I spotted a red oak with a good vantage point of the scrape line and probably trails and dug in for a cold evening.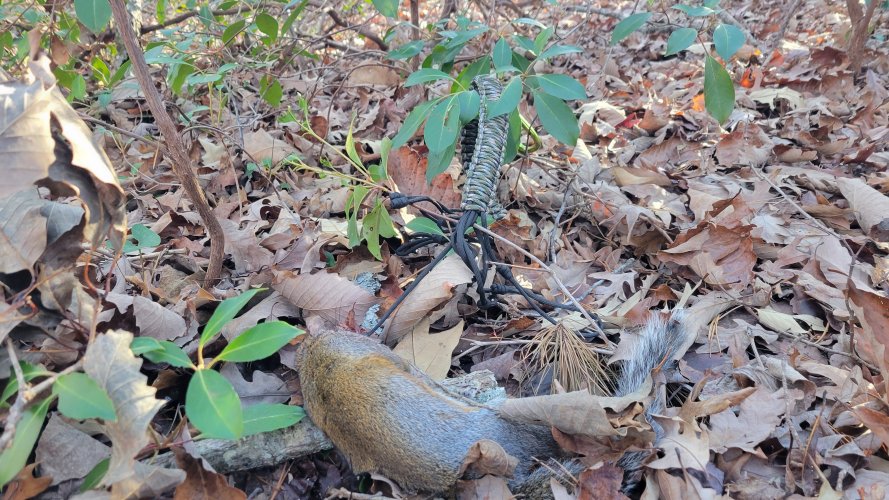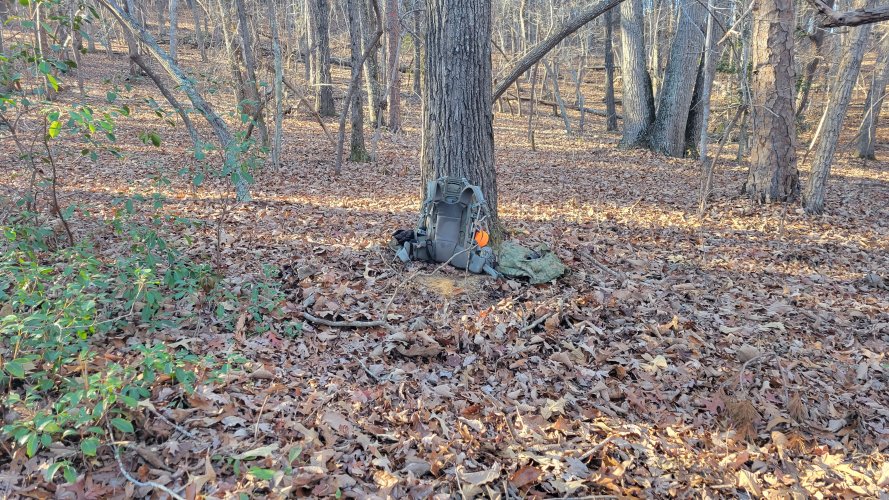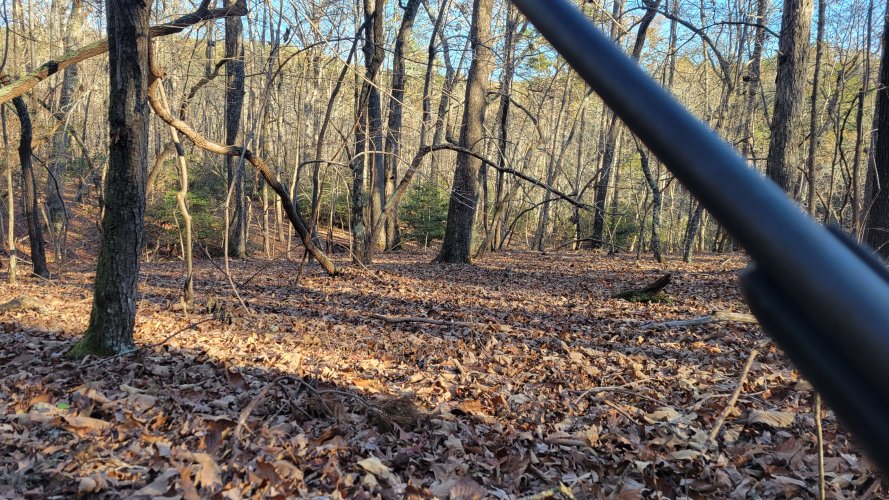 As night drew closer, I was struck by how still everything was. Almost as if everything was frozen up until 5:00. Then the squirrels came down and started making their racket. At one point, I thought I heard a faint deer-walking sound through the noise of squirrels chasing and chattering but it was short-lived and no deer ever showed up. Eventually night fell and I packed up and walked out a different way than I walked in. I made note of some good sign that I found on the way out and made my way back to the trail, and then back to the car. Hunt 1/3 done. I'll be heading out for hunt 2 in a little while.