Joined

Mar 10, 2019
Messages

99
Location
Hi all, please keep in mind that though cell phones with the onxmaps can certainly be useful, they unfortunately will not work everywhere. I hunt SE MT a good bit and in many areas there, the cell phone is useless. Only my handheld Garmin gps unit proves totally reliable with good signal obtained everywhere I go. Next to my boots, I would rate the Garmin gps unit with the onX chip to be the most useful piece of equipment I own.
No...lots of confusion here about phones using the OnX Hunt app.
Phones have a built in GPS. Download the map on the OnX Hunt App to the phone- Off Grid tab- select 'Save new Map'. Put the phone on airplane mode when hunting. Open Onx app and go to the 'Off Grid' tab- select 'Go Offline' using the map that's been downloaded. Done.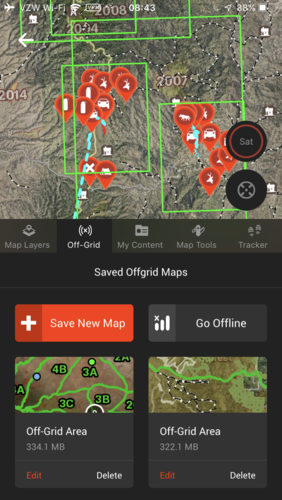 Last edited: