Joined

Mar 18, 2019
Messages

1,384
Location
Found some time to hit the fields in pursuit of the ole Canada goose.
Saturday got four. Was tough to hide the layout blinds. Tough year on the wheat so they cut it extra short in this field. Before the geese ever got started we had ducks landing in the spread. Normally don't see ducks around here, so it might be a great duck year. Geese weren't decoying perfectly, but still gave us decent shots. Few birds flared, but far less than in years past. We really focused on less calling and hiding blinds better.
Sunday we went further out to the west. Got to the public spot right before another truck. Big field so we went to the hill we wanted and the other group kept their distance. Birds performed flawlessly today in general. They didn't want anything to do with the other group, they'd just beeline for our set up. Ended up getting four. We got greedy and passed up on easy shots trying to get the bigger group to come in. Ended up getting zero there haha. We made an agreement, we'd never pass up a single or double for a bigger group. We'll take what we can get and not get greedy.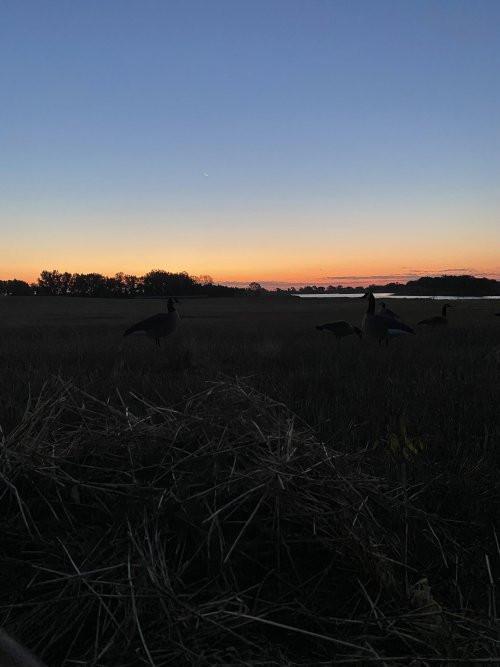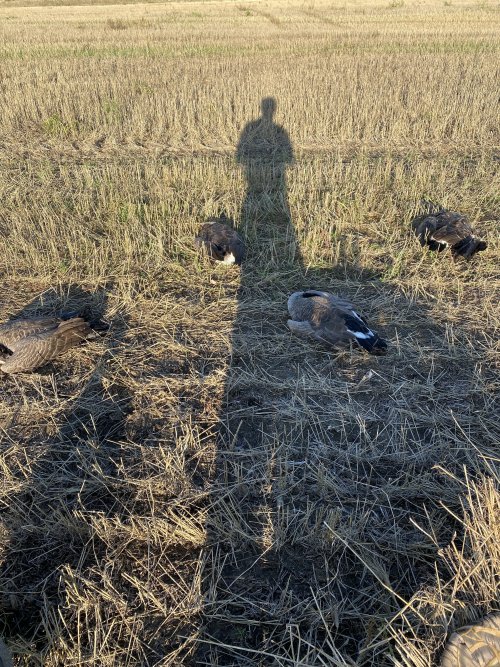 Monday we set up on the same field as Sunday but a different area. No other hunters today. Got there early to be sure, ended up getting to watch the night sky for a while, saw as handful of shooting stars even. Birds weren't around as much today, but still got them to work the decoys. Pretty sure we ended with two on the day.
Snuck out Thursday morning as well. We had high hopes, fresh cut field, never hunted, tons of birds the night before. Didn't go that great like we hoped. Still a fun day, but only got five. What was great was my shooting, out of six birds that came in five didn't leave. We won't talk about the one that landed at thirty yards and flew away unharmed....
Had a hail Mary shot, goose came right to left behind our blinds. We didn't think he'd come around again so we called for a shot. Threw up and turned hard left to get behind me. One shot and he was down like a sack of potatoes. Paced it off on the way back, 50 yards. With two shot even!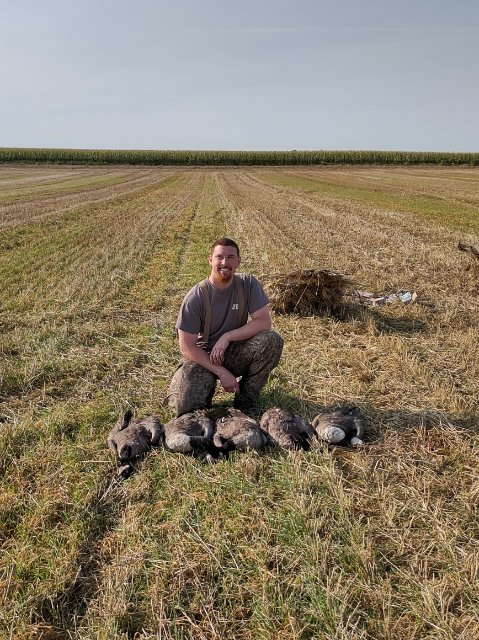 Haven't been able to goose hunt for the last couple years, but man this reminded me why I enjoy it so much.
Bought a new layout blind so I don't have to borrow any more, zero gravity chair in it, my back will thank me for that! Gonna be a pain to brush in, but I love the lack of shadow and right angles on it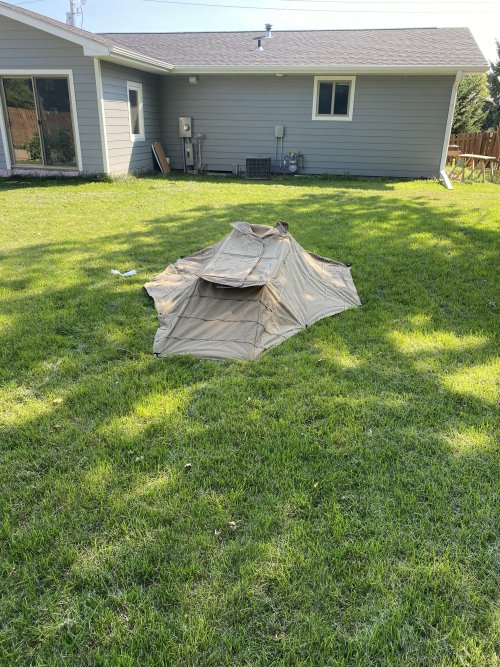 Ps, sorry the photos are all sideways, always does that to me from my phone... ** Changed them out for better photos. Uploading from my phone never works like I want it to...
Last edited: